This morning, PETA sent newly created safety-awareness magnets to the general manager of Goldsboro Milling Co.—a Goldsboro, North Carolina–based factory hog farm that's had at least two deadly transport-truck wrecks in recent months in southeast Virginia alone—along with a plea to put them on the transport trucks hauling pigs for the company to remind drivers to be careful.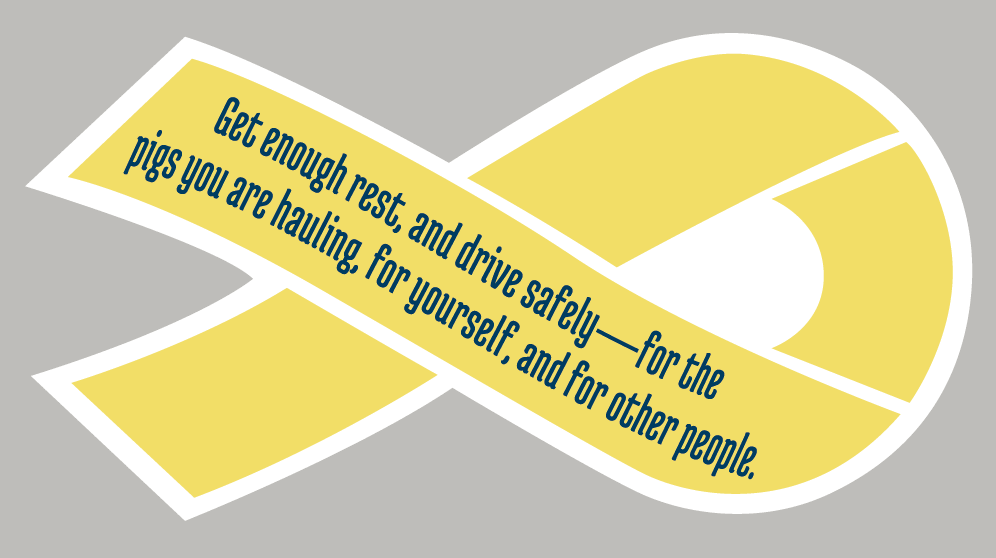 On November 29, an 18-wheeler loaded with Goldsboro Milling pigs and operated by Antonio Marquez ran off the road and overturned, killing approximately 80 pigs and leaving as many as 100 others to suffer. Marquez was charged with reckless driving and failure to maintain control.
It was but the latest in a series of highway crashes involving Goldsboro Milling. In April, another slaughter-bound tractor-trailer ran off the road, killing 55 pigs. The driver, David Earl Lambert, had been charged with at least 15 traffic offenses in North Carolina since 1995.
Following other Goldsboro Milling truck crashes in 2004 and 2008, PETA staff documented that injured pigs were abused—including by being struck in the face and dragged by the ears—before being loaded onto replacement trucks and taken to slaughter.
At slaughterhouses, pigs are hung upside down, scalded, and bled to death, often while they're still conscious. While there's nothing anyone can do to bring back the pigs who suffered and died in the crashes, everyone can help other animals just by going vegan.