This past weekend, PETA and Animal Place sanctuary held a Super Bowl party in honor of about 90 rescued hens, and the scene couldn't have been more magnificent.
Today, we partnered with @Animal_Place to hold a chicken adoption event at the Bob Barker Building in #LosAngeles! pic.twitter.com/tBLGK2Op4M

— PETA (@peta) January 31, 2016
The festivities were hosted by four-time NBA champion John Salley, and vegan snacks—including "wings," of course—were served to human guests by two sexy cheerleaders.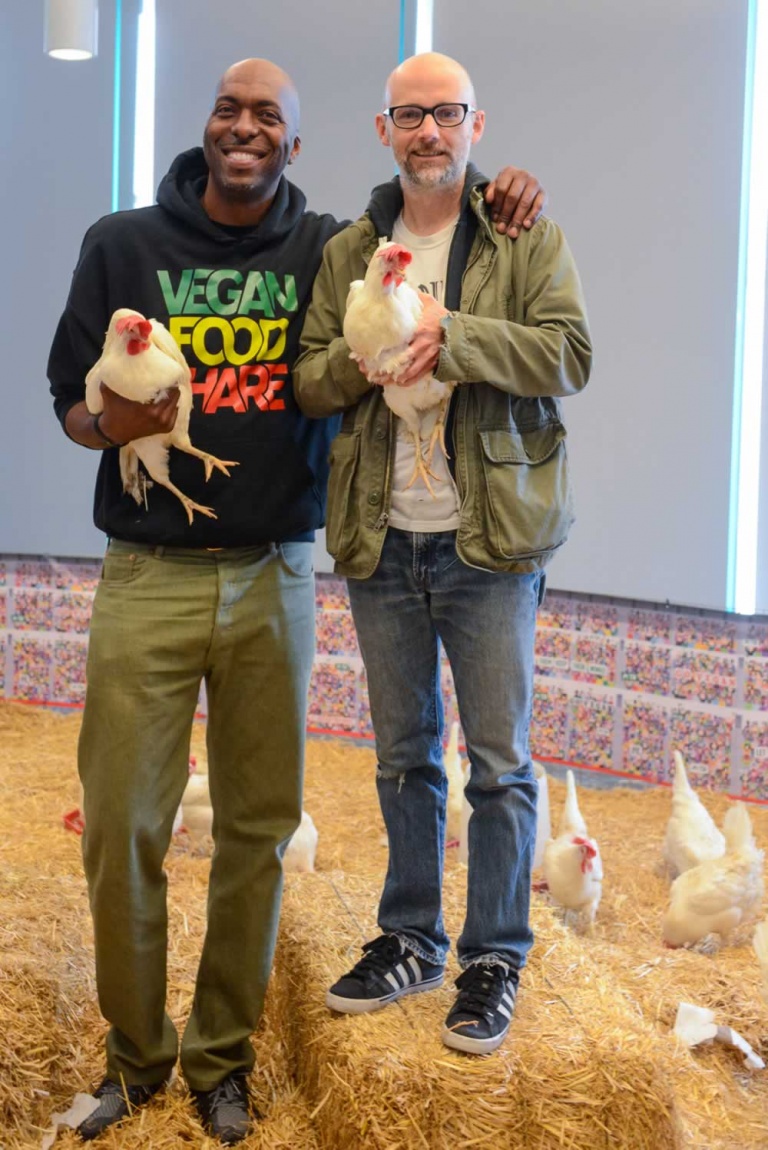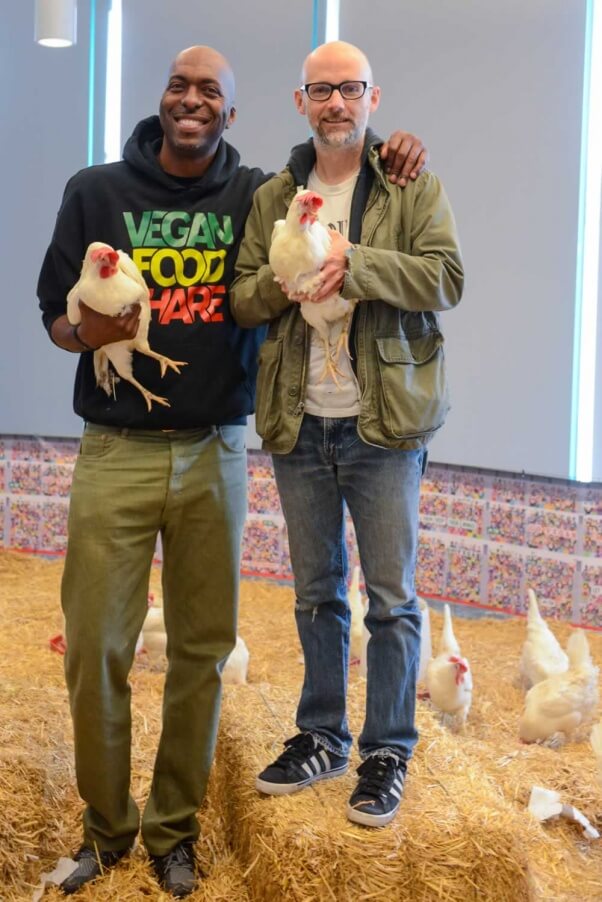 While the chickens waited for their pre-approved adoptive families to arrive, they were joined by celebrity guests, including Moby, Jodi Lyn O'Keefe, Piggy D., Holly Marie Combs, and Jane Velez-Mitchell.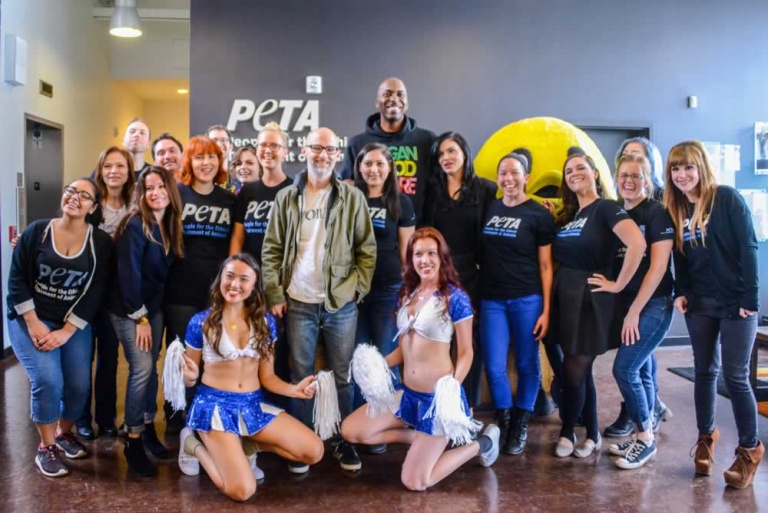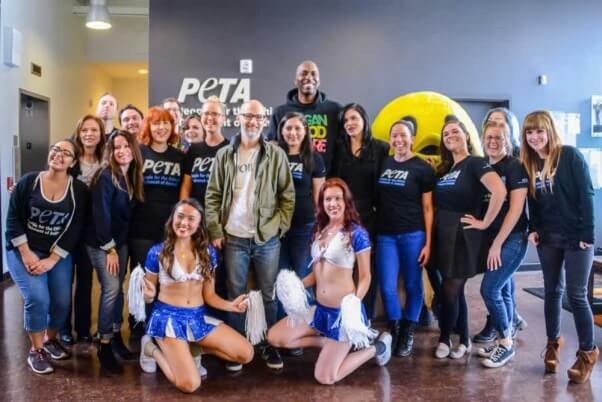 Check out our free vegan Super Bowl recipes, which can be whipped up for game day and spare chickens the misery of a filthy, crowded poultry shed and the terror of having their throats slit in a slaughterhouse. It's estimated that some 600 million chickens are killed each year for the wings consumed just during the Super Bowl. That's 1.25 billion chicken wings, according to The Huffington Post.
What You Can Do
While not everyone can provide a sensitive, social chicken with an adoptive home, we can all help these birds by choosing to snack on delicious vegan wings from Gardein or Beyond Meat. Pledge to go vegan and start saving animals today!