Birds of a feather flocked to PETA's L.A. office this weekend for what was quite possibly the world's cluckiest adoption fair. Seventy-eight hens made themselves a comfortable roost in the Bob Barker Building while adopters listened to the hens' story and snacked on vegan egg-salad sandwiches.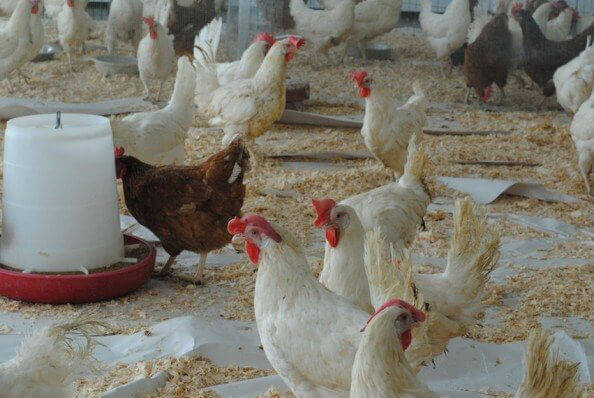 The hens had been used by egg producer A&L Poultry until the company went out of business last February and simply left 50,000 hens to die in battery cages without any food or water. Two weeks after A&L shut its doors, Animal Place sanctuary and other animal advocates got wind of how A&L ran afoul of the fowl and rushed in to rescue the hens. Many had already died or were too ill to save, but rescuers were able to save nearly 4,500 hens and nurse them to health.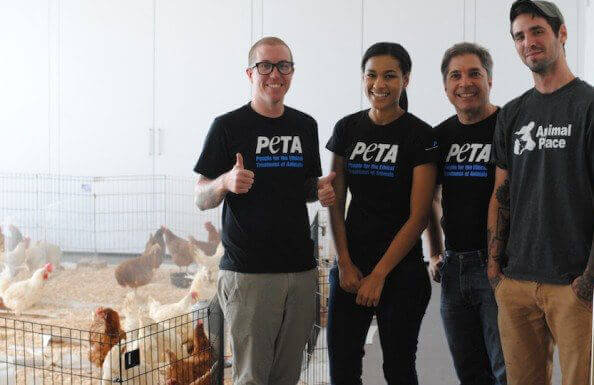 At the adoption event that PETA hosted, the blissful birds got a Hollywood ending when they were whisked away by SoCal families who will let the birds be birds and finally live the life that they deserve.