Photo of the Day
When successful gourmet food connoisseur and upscale hotel manager Eva-Miriam Gerstner talks turkey, Europeans listen. And when she talks goose, well, that makes for an in-your-face anti–foie gras ad that made several German luxury hotels and restaurants stop serving the cruelly produced dish "cold turkey" after PETA Germany sent them a copy.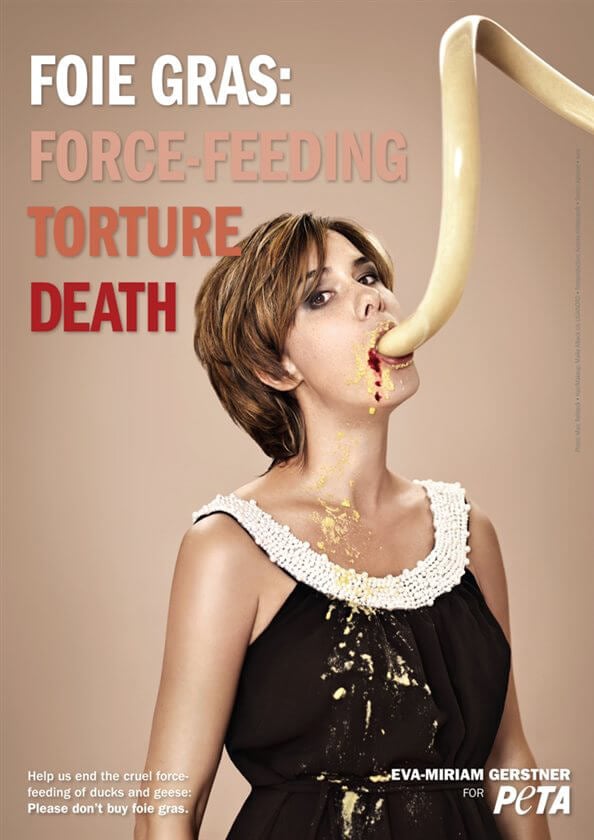 Photo: Marc Rehbeck • Hair/Makeup: Maike Albeck c/o LIGANORD • Postproduction: Andrea Hildebrandt • Studio: Aplanat • wire.
If restaurants in your area are still serving foie gras, please follow Eva-Miriam's example and be a mouthpiece for ducks and geese.