A healthy, happy 8-year-old vegan child wearing a calf costume and holding a sign that read, "I Miss My Mom. Dairy Is Cruel," led a demonstration recently in Vancouver.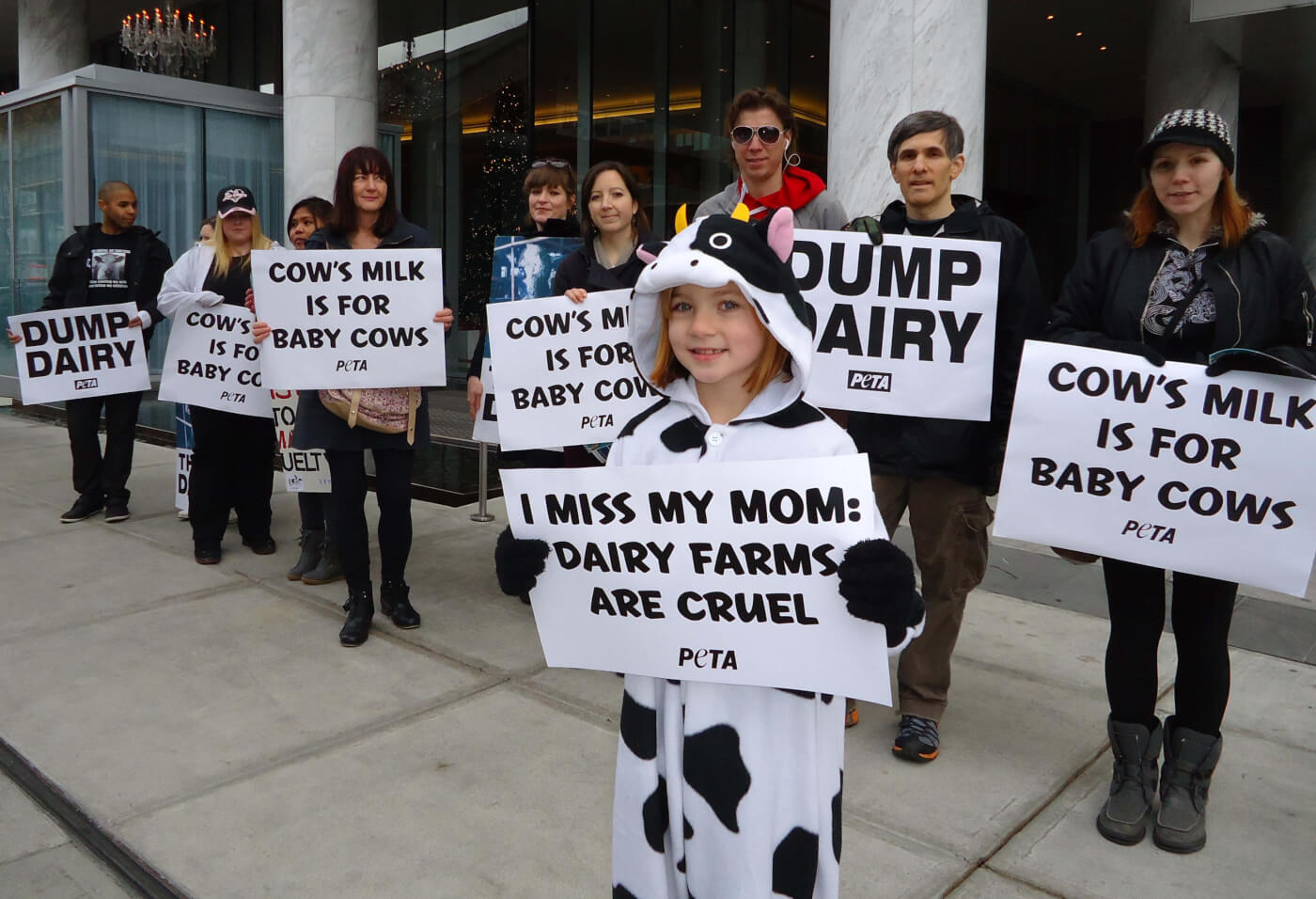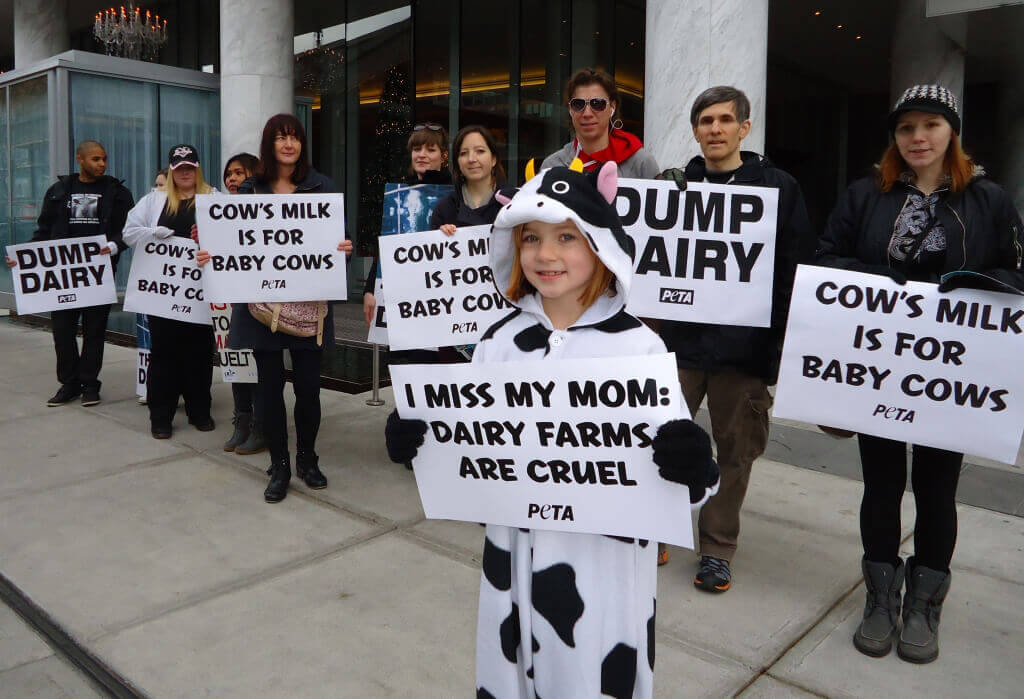 The leader of the protest is cute, but her message is serious. Calves on dairy factory farms are torn away from their mothers, often within days of birth. Most female calves are destined for the same fate as their mothers: repeated artificial insemination until their bodies give out and they're slaughtered for hamburger meat.
Drinking milk and consuming other dairy products not only supports animal abuse but also can increase the risk of developing heart disease, diabetes, and even acne. Anyone who values the special relationship between a mother and her baby—no matter the species—should dump dairy products and switch to soy, rice, or almond milk or any of the other delicious and healthy plant-based milk options on the market.