For more than a decade, PETA has fielded calls from Petco workers and customers who report seeing animals suffering and dying at the business' stores. We've even sent company officials monthly casualty reports citing in-store animal deaths. But, as an employee at a Texas store recently reported to PETA, Petco continues to put profits before animals.
According to the whistleblower, in just one week, two iguanas and one chameleon died from respiratory tract infections. For a month, management apparently refused to buy fresh vegetables for iguanas, guinea pigs, and tortoises. The whistleblower also sent these disturbing photographs of dying and dead animals:

This thin green tree python languished and ate just one time in nearly two months. To the whistleblower's knowledge, no veterinarian ever saw the snake, who reportedly died in early June.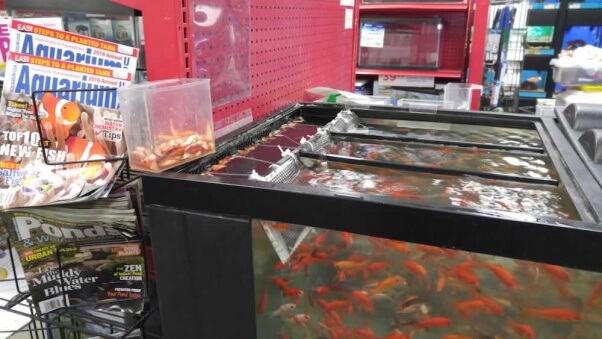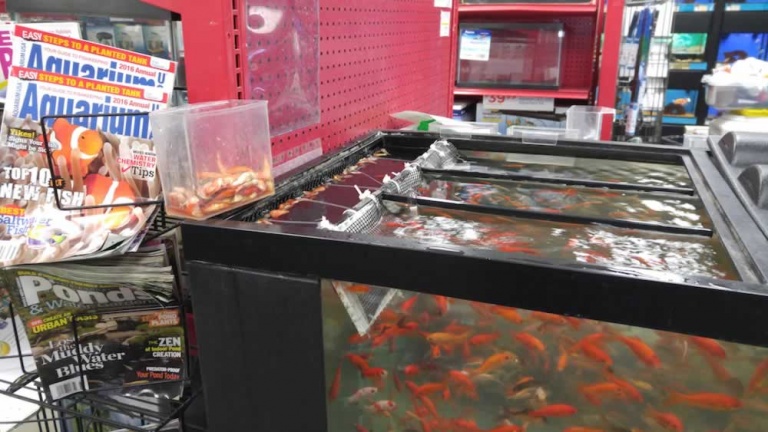 Dozens of fish regularly died in crowded "feeder" tanks. The whistleblower also reported that management advised employees to freeze sick fish to death rather than euthanizing them.

This mouse was attacked by another mouse and left wounded for at least four days—without being seen by a veterinarian—before finally being sold as live snake food. Fighting is not normal among well-cared-for mice, but it can occur when they are kept in stressful, crowded conditions and forced to compete for basic resources.
The same evening of the whistleblower's initial report, we sent our concerns to a Petco vice president, and the company sent a district manager out to visit the store. The manager did not identify all the issues that we noted but agreed that there was a need for additional training. However, although PETA voiced these concerns nearly a month ago, to our knowledge no further employee training has been offered.
"I'm tired of seeing animals sick and dying," the whistleblower told PETA. "I was seeing small animals die … frequently from poor living conditions and coming in sick from the vendors. Management and [c]orporate did not care. … [C]orners [were] encouraged to get cut. … Since the company got sold to [a] different holdings company, the quality of animal care has dramatically dropped because corporate keeps cutting labor …. Corporate says 'animals come first' but it really is 'profit comes first.'"
What You Can Do
Investigations into Petco's animal suppliers have repeatedly revealed abuse and animal suffering. Call on Petco to end the sale of all animals, and pledge not to buy anything from its stores until it does.