PETA normally waits until people turn 18 before asking them to star in a "provocative" campaign, but not this time. Sixteen-year-old singer-songwriter Samia Najimy Finnerty stars in our new "Vegans Go All the Way" ad. PETA's youngest pinup is the daughter of actor and longtime PETA supporter Kathy Najimy and Dan Finnerty of The Dan Band. The playful posters aimed at teens will be released in conjunction with Samia's solo concerts at The Mint in Los Angeles (on July 16) and in New York at Joe's Pub, where she will unveil the ad before her performance tonight.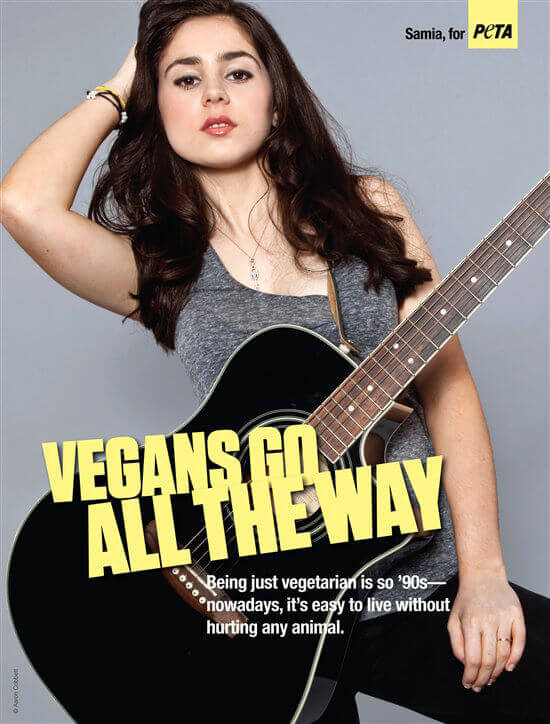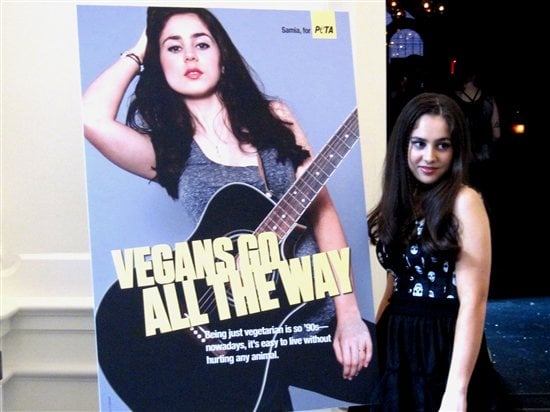 During her photo shoot, Samia explained, "I went vegan two years ago … because I saw a bunch of videos of how animals were being treated and how they were getting milk from cows and eggs from chickens, and I feel it's almost worse than them killing the animals because their life is so torturous before they die."
She went on to describe how easy it is to cut animal products out of one's diet: 
Are you ready to go all the way? Learn how in three easy steps!