Update: We had planned to continue our protests into the weekend at Texas A&M University's (TAMU) 12th Jam Music Festival. When the festival was canceled following a severe weather threat because of Hurricane Harvey, demonstrators set up in front of the school anyway. Even a Category 4 hurricane couldn't halt our efforts to shut down TAMU's cruel muscular dystrophy dog laboratory.
Meanwhile, our emergency rescue team is on the ground in the areas affected by the hurricane, helping get animals and families out of their flooded neighborhoods.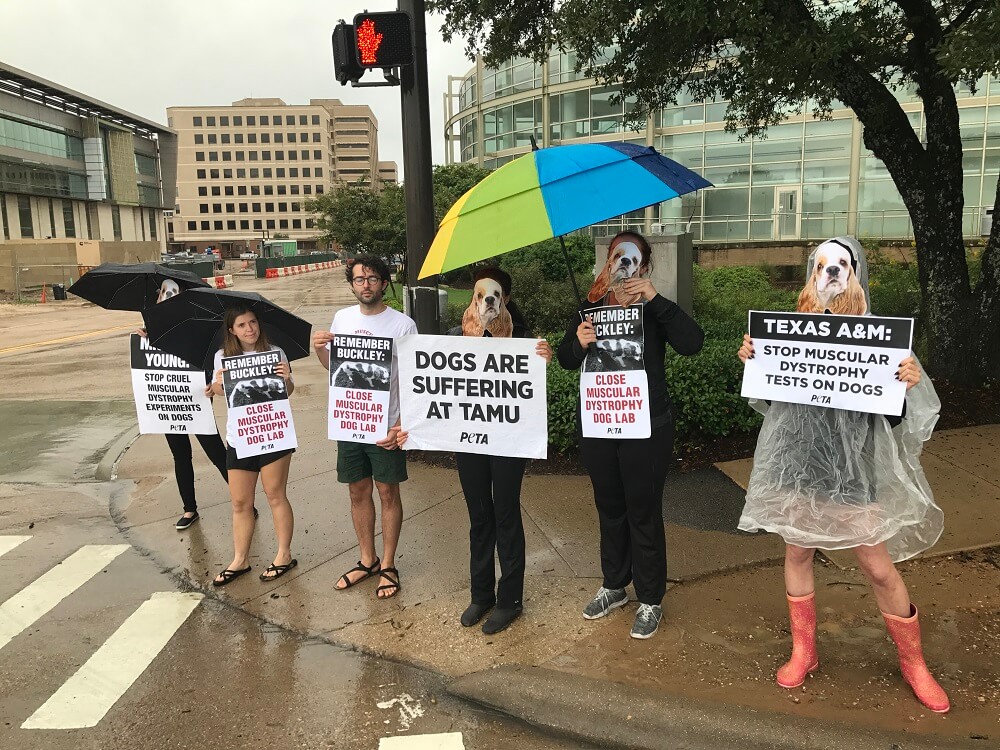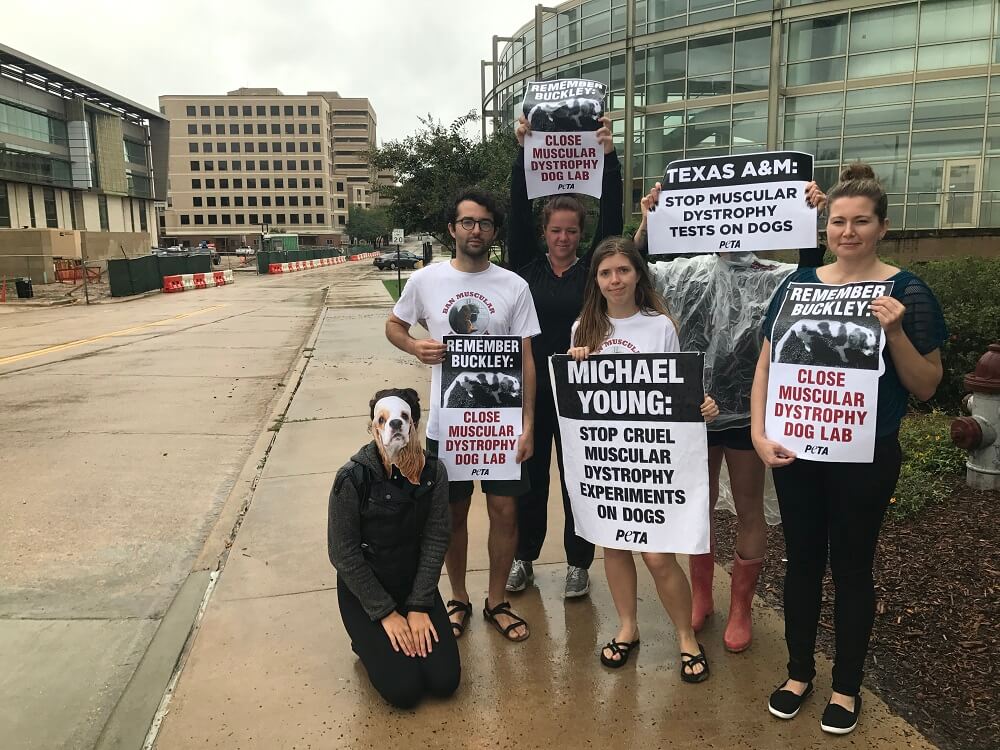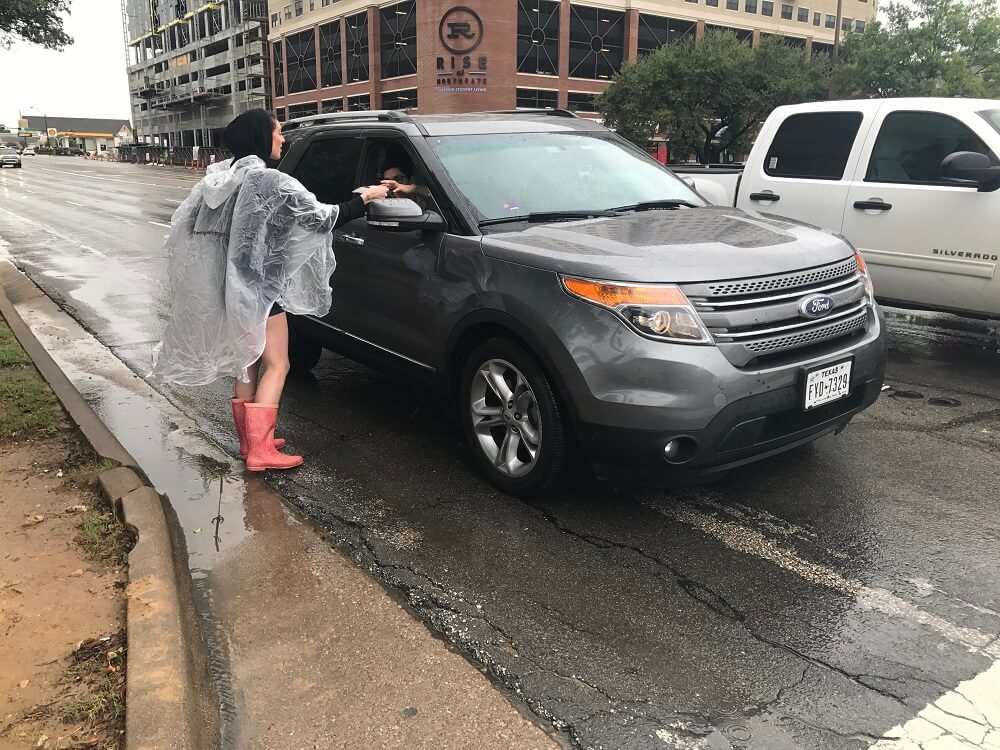 Originally published August 24, 2017:
"Their blood is on your hands, Michael Young!"
PETA demonstrators shouted those words to the president of Texas A&M University (TAMU) at the school's Board of Regents meeting.
The protest was part of our effort to keep up the pressure on the university to end its muscular dystrophy (MD) experiments on dogs and to shut down the associated laboratory. An audio recording of golden retrievers barking and crying in the facility blared as protestors waved posters.
Over Three Decades of Torturing Sick Dogs
TAMU experimenter Joe Kornegay has been experimenting on dogs he's deliberately bred to develop a canine form of this painful and crippling disease. After 35 years, he has failed to produce a treatment that reduces symptoms—let alone a cure—for MD in humans.
Eyewitness video footage obtained by PETA shows dogs in his lab struggling to walk and swallow.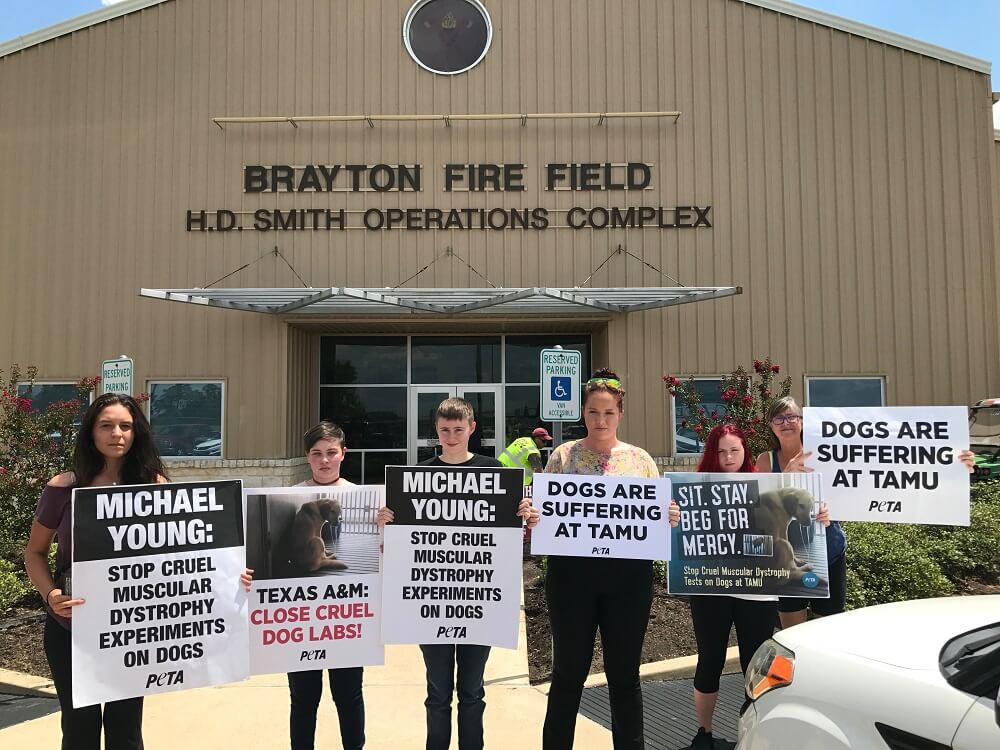 PETA supporters like you can help end these cruel, senseless experiments.
TAMU must commit to using only modern, animal-free research methods that will actually help people.
It makes no sense to dote on some animals as "companions" while condemning others to be treated as tools in a lab—they're all individuals deserving of respect.
Please urge the university to close its dog laboratories, stop breeding MD-afflicted animals, and release all dogs for adoption into good homes.