It's not every day that thousands of hunters throw their support behind PETA, but that's exactly what happened when we launched our "Shoot Selfies, Not Animals" Facebook frame earlier this week.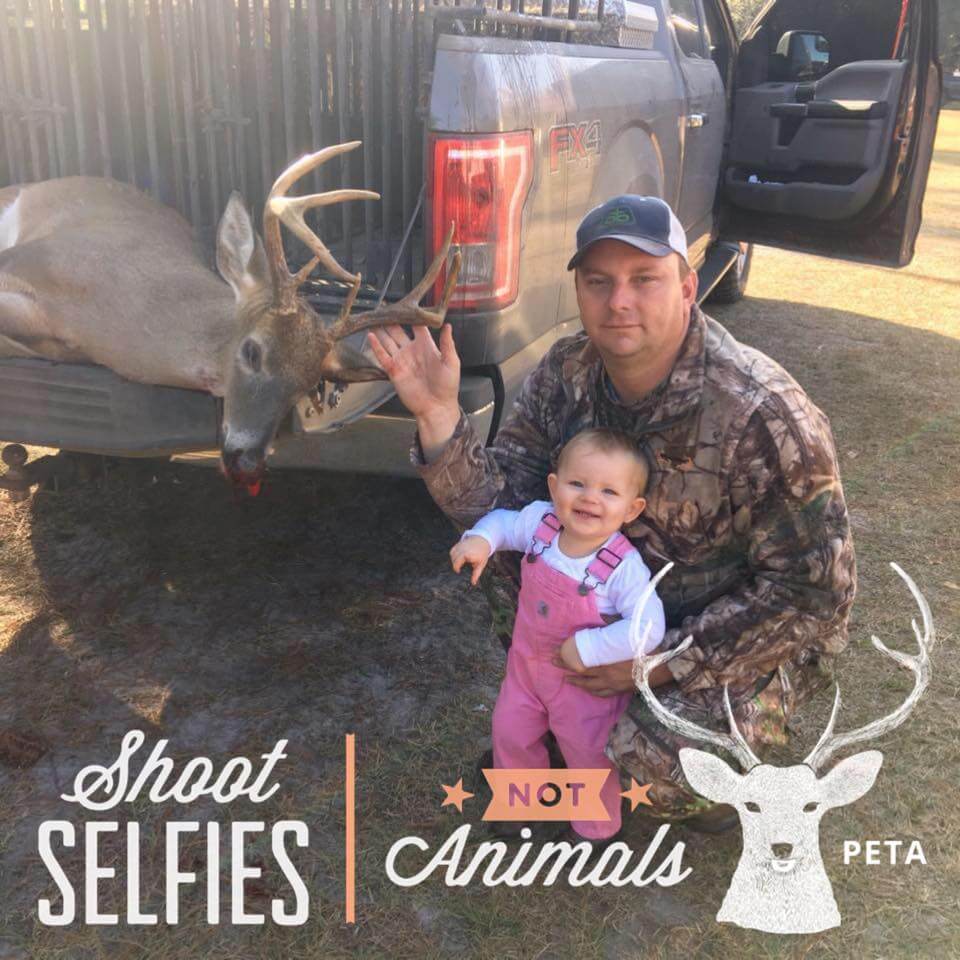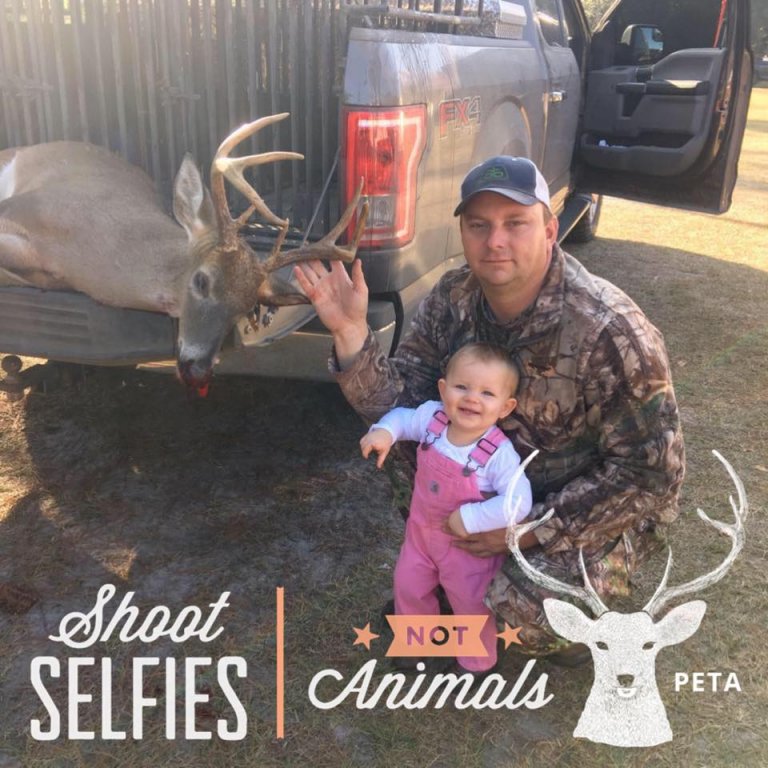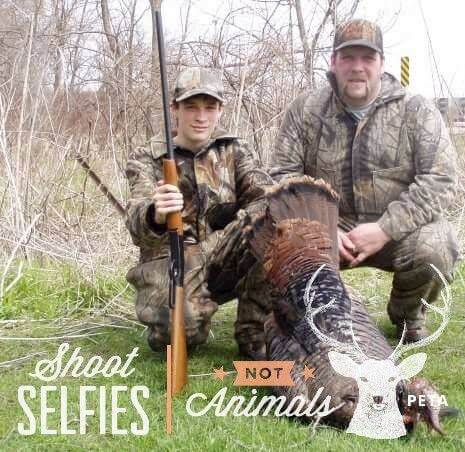 In an attempt at humor, thousands of hunters began using PETA's frame on photos of themselves posing with the corpses of animals they'd killed. But ironically, their actions served only to introduce PETA and our anti-hunting message to a whole new audience.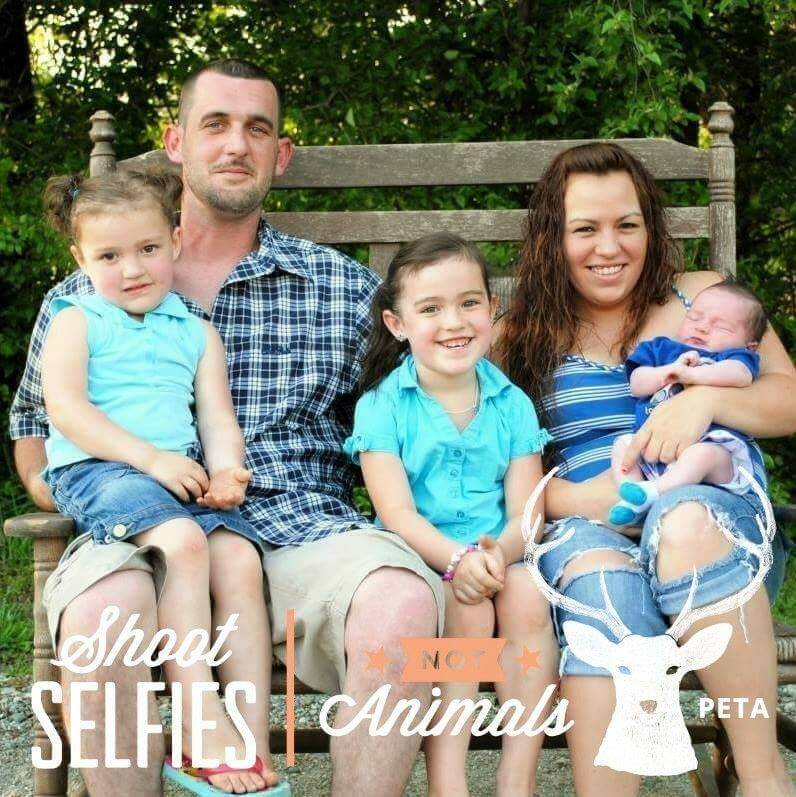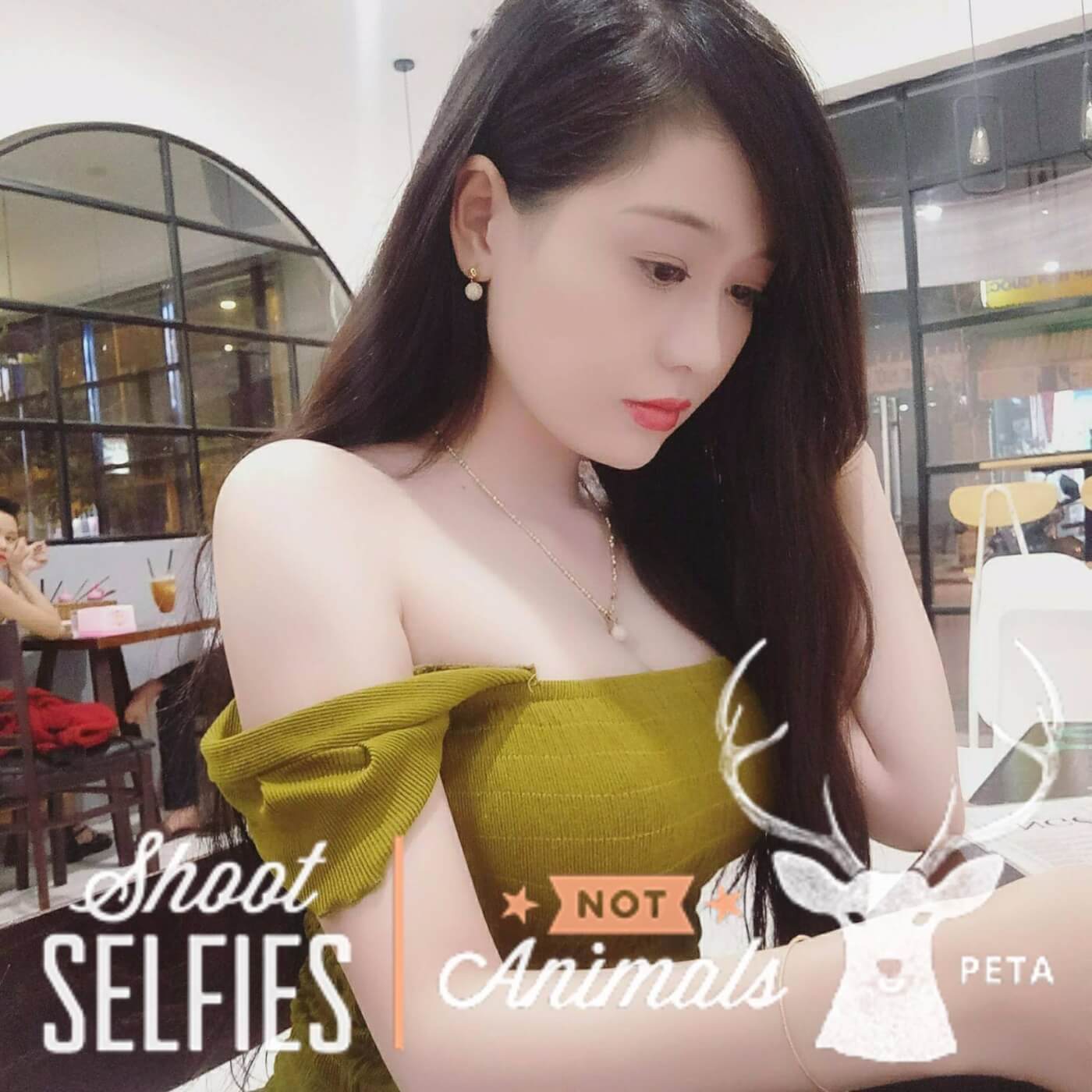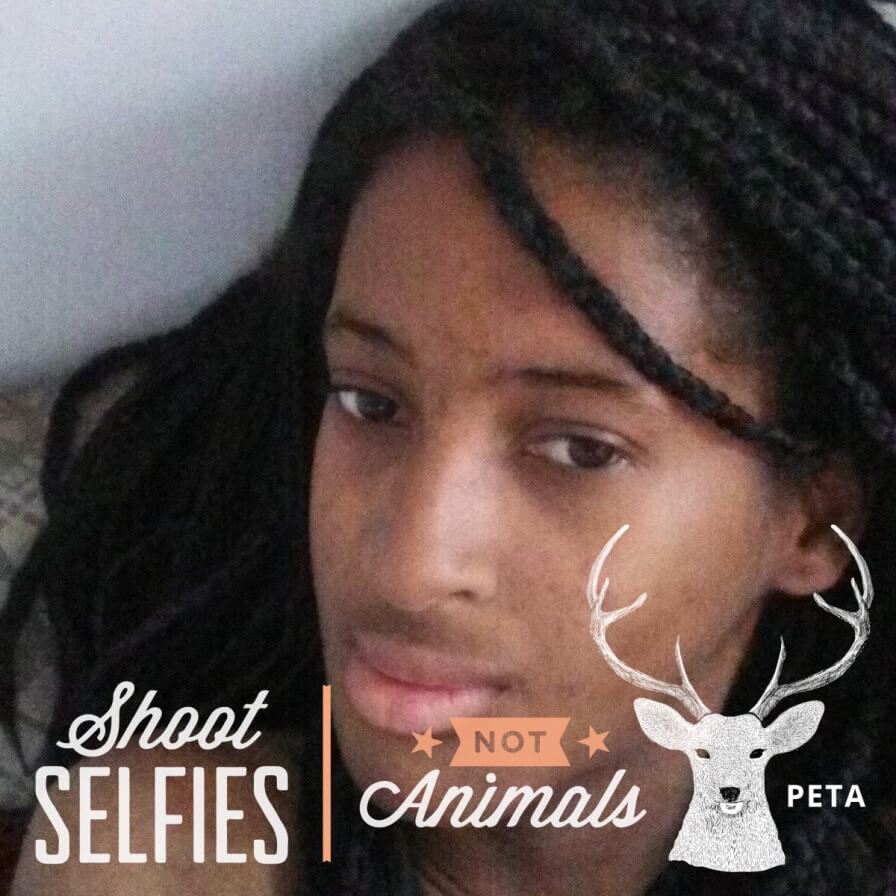 More than 250,000 people have used the frame, and it's currently the most popular one on all of Facebook. As if that weren't enough, PETA's Facebook page saw a more than 50 percent increase in "likes" from Tuesday to Wednesday.
"PETA owes a big thank-you to the would-be trolls who are spreading our message of compassion," PETA Executive Vice President Tracy Reiman says. "The supportive messages are pouring in from kind people who agree that only bullies or cowards get their kicks from gunning down beautiful wild animals."
But the number of young children posing in the would-be trolls' photos is cause for concern: Nearly every serial killer and school shooter killed animals before moving on to humans.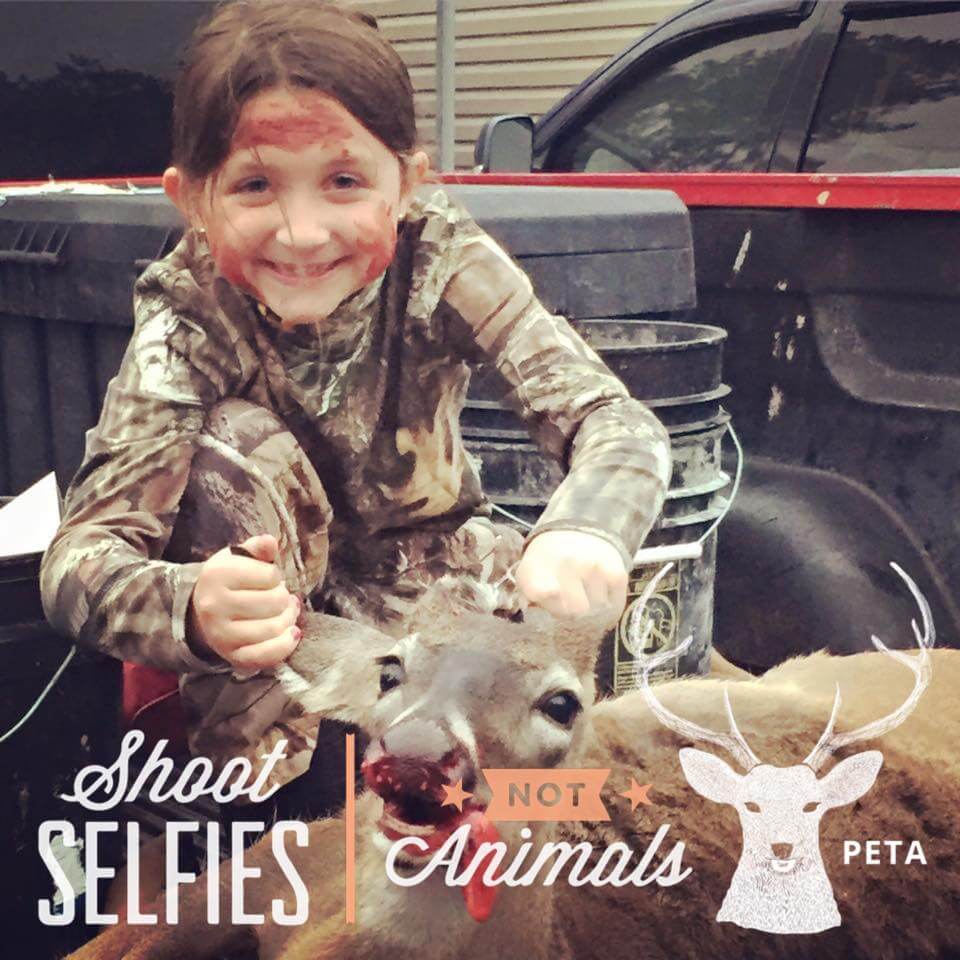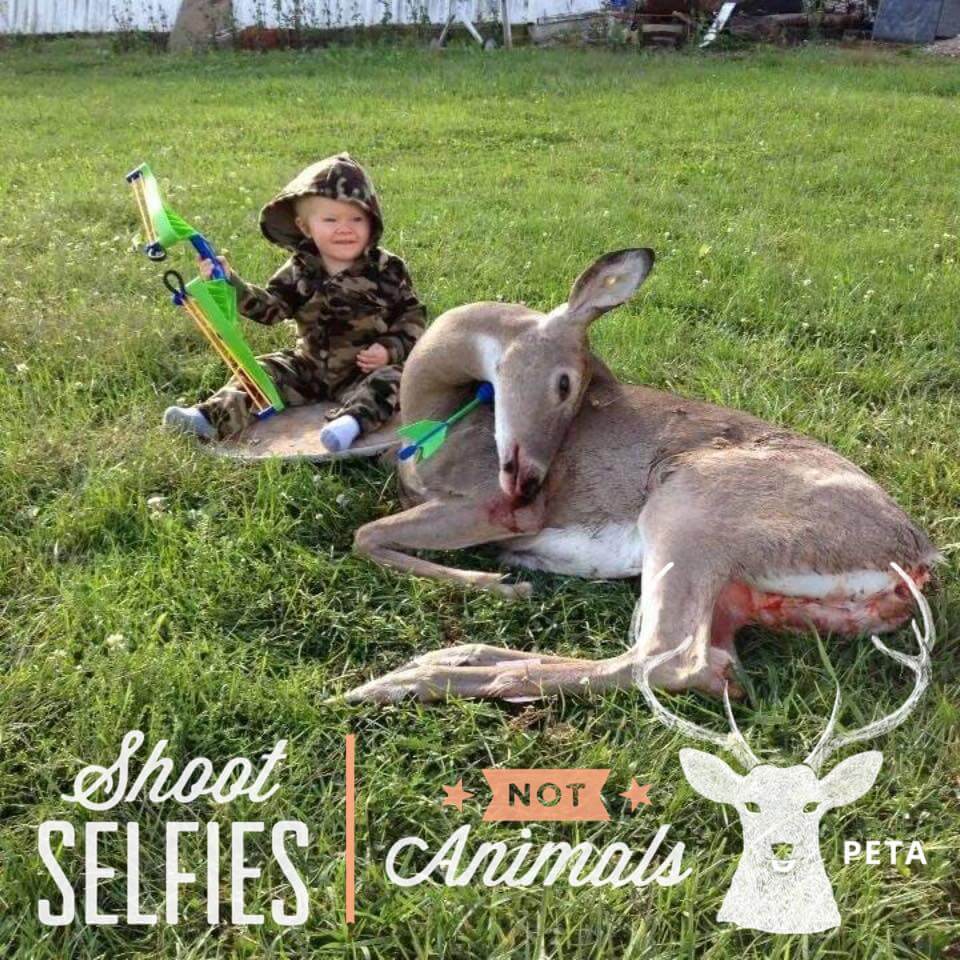 PETA encourages parents to teach their children empathy for others by encouraging them to shoot with a camera instead of a gun.
What You Can Do
Grab your own Facebook frame and show your support for PETA and wild-animal protection!