Wearing a larger-than-life Michael Kors head and a long black cloak, PETA's "grim reaper" brandished a "scythe" reading "Kors Kills" outside the designer's flagship store during New York Fashion Week today. The reaper dragged "bloody" fur coats and "exotic-skin" accessories on chains to protest Kors' continued use of animal skins in his designs.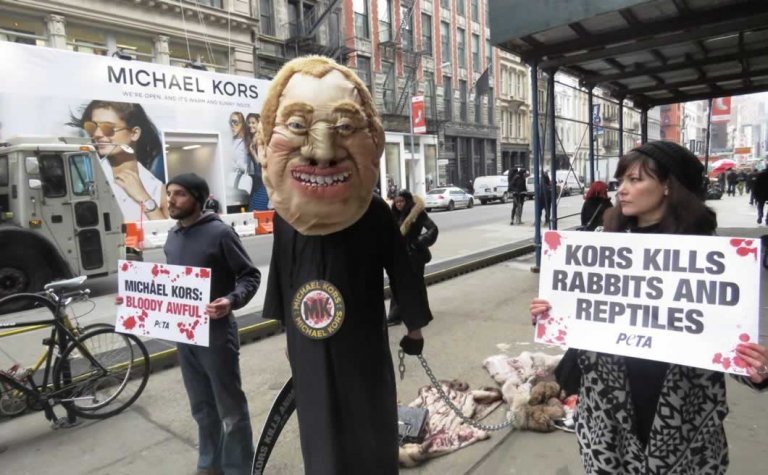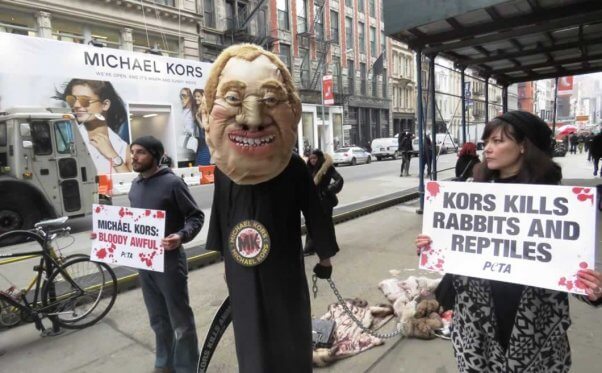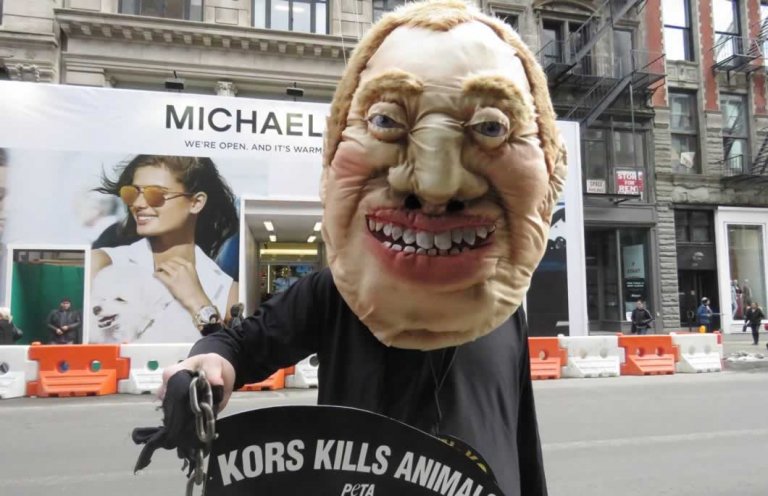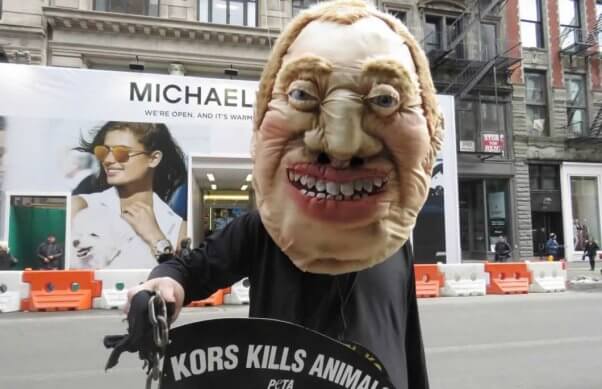 "There's nothing uglier than doling out violent death sentences to living beings just to make some fur trim or a crocodile clutch," says PETA Associate Director of Campaigns Ashley Byrne. "PETA is calling on Michael Kors to drop the cruelty and is encouraging shoppers to ban his designs from their closets until he does."
Minks, foxes, and other animals on fur farms slowly go insane inside tiny wire cages until they're electrocuted, bludgeoned, and even skinned alive. A PETA exposé revealed that crocodiles are confined to tiny pits and cut apart while they're still alive and thrashing.
What You Can Do