PETA members descended on Arcadia, California's City Hall today, just a week after the City Council's 1 a.m. vote to spend $10,000 to hire a contractor to trap and kill coyotes.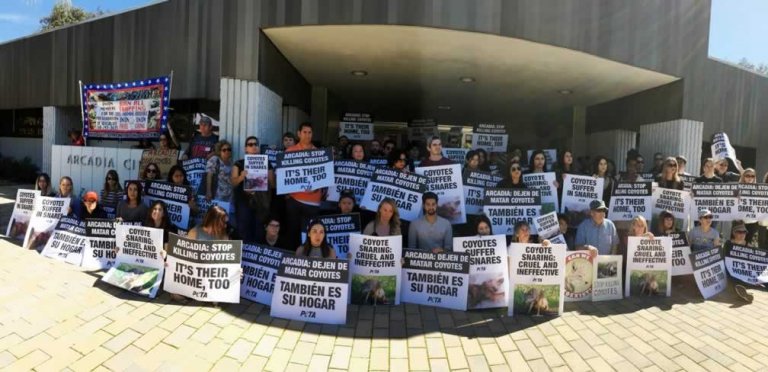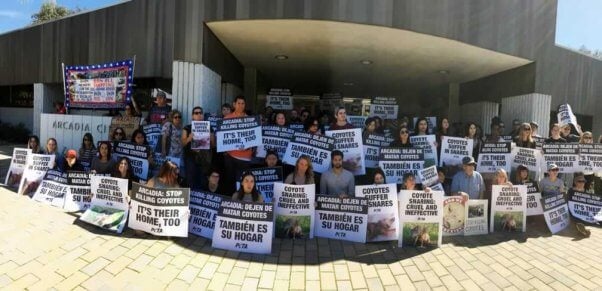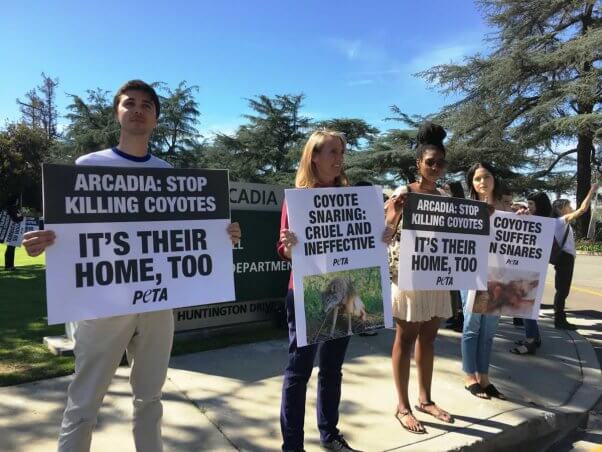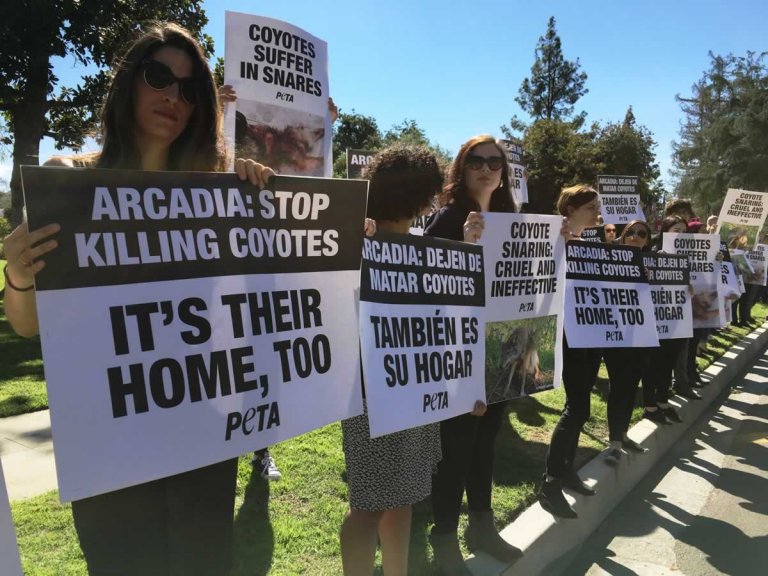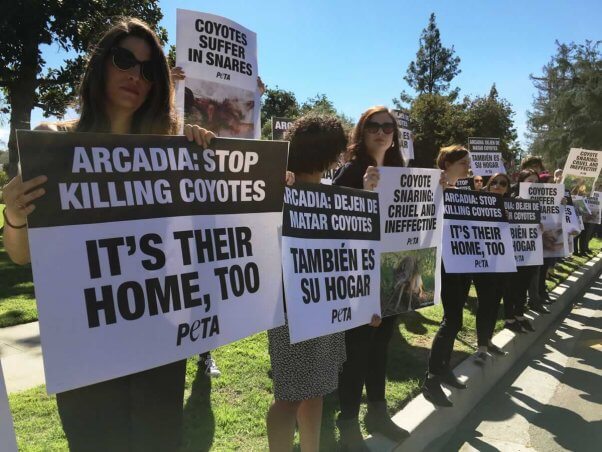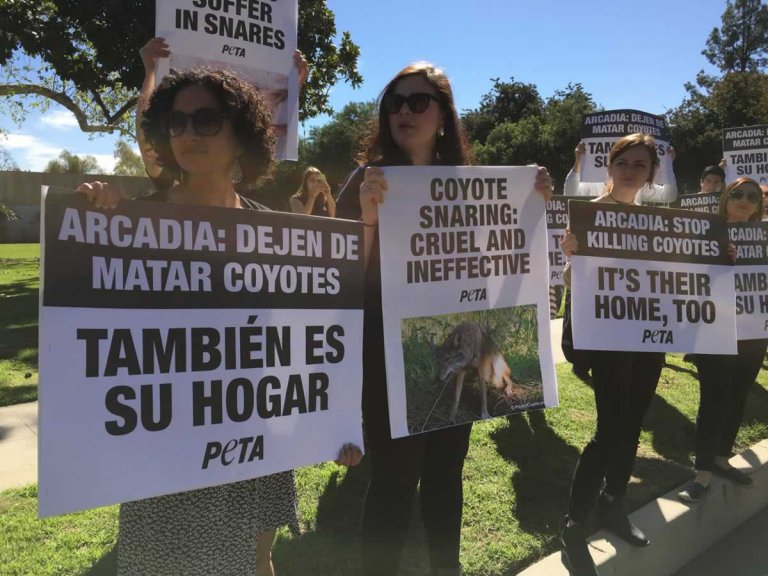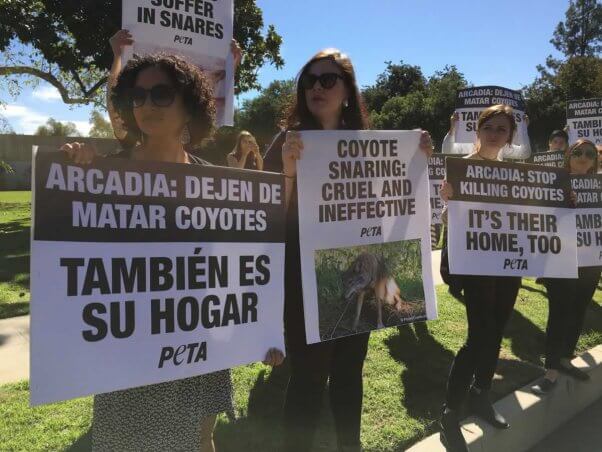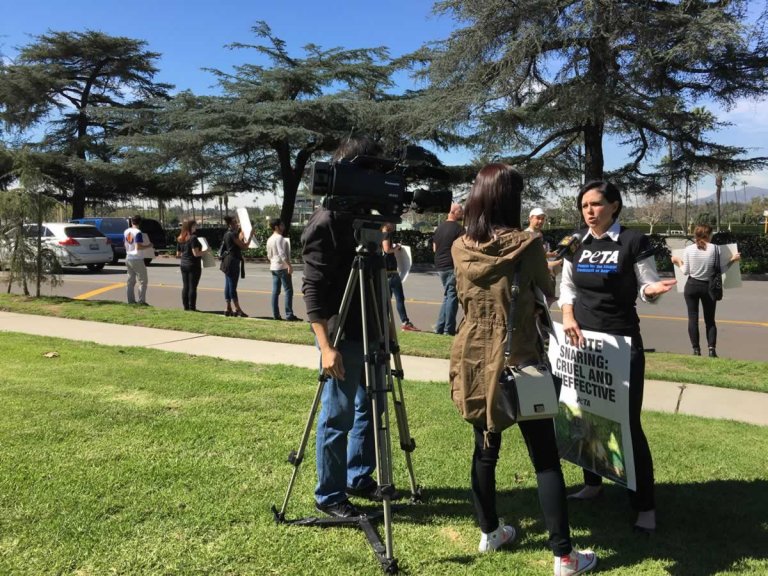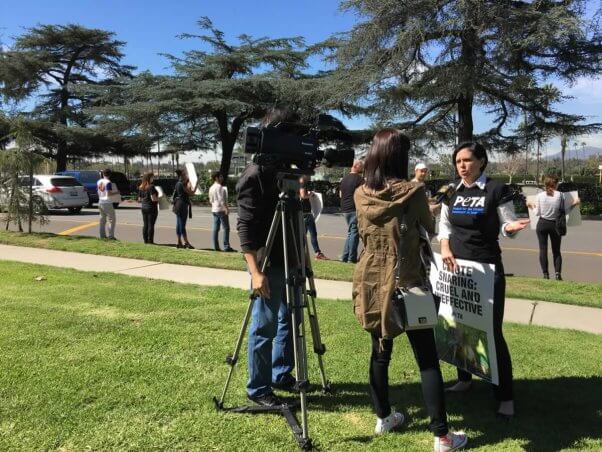 Coyotes suffer when caught in cage traps or painful snares, which could also harm companion animals and nontarget wildlife. In addition, more coyotes will simply move in to take the place of animals who have been killed, as long as food and shelter remain available to them—and research shows that even if 70 percent of a coyote population is killed off, it will return to normal levels one year later, as coyotes immediately compensate with bigger litter sizes.
"The city council's rash, uninformed decision will sentence countless coyotes and their orphaned pups to slow, agonizing deaths," says PETA Senior Vice President of Cruelty Investigations Daphna Nachminovitch. "PETA is calling for this cruel trapping plan to be nixed in favor of a public-education campaign about coexistence, habitat modification, repellants, and other effective long-term solutions."
What You Can Do
Please contact Arcadia Mayor Tom Beck and the Arcadia City Council and ask them to cancel plans to trap coyotes in favor of humane solutions.