It's all treats and no tricks with PETA's seasonal deal for free spay/neuter surgeries.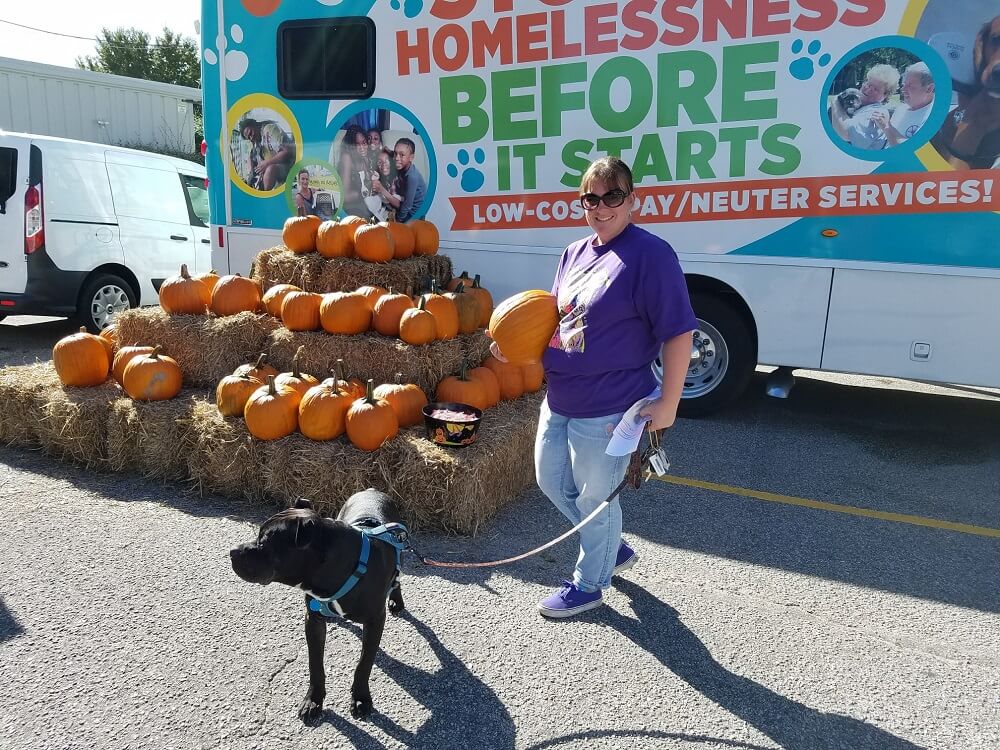 In the midst of the fall season, PETA recently offered all ghosts, goblins, and companion-animal guardians in the Norfolk, Virginia, area free spay/neuter surgeries—complete with microchipping.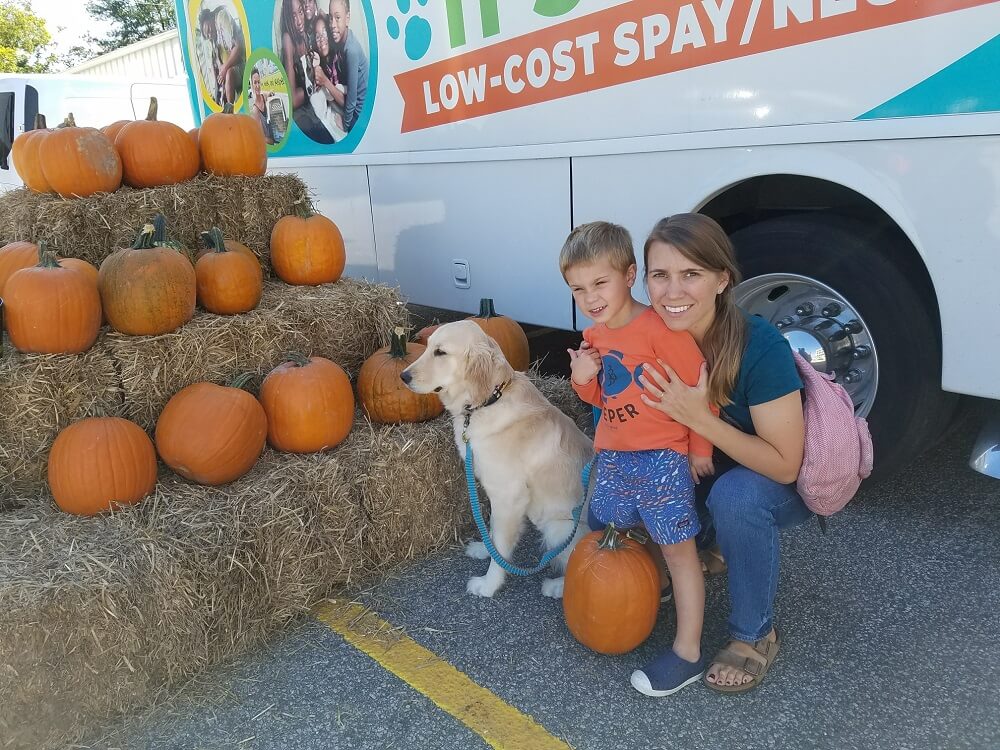 Every smarty who brought in an animal to be "fixed" was fixed up with free Smarties candies and a pumpkin from PETA's "Great Pupkin Patch" to take home and decorate.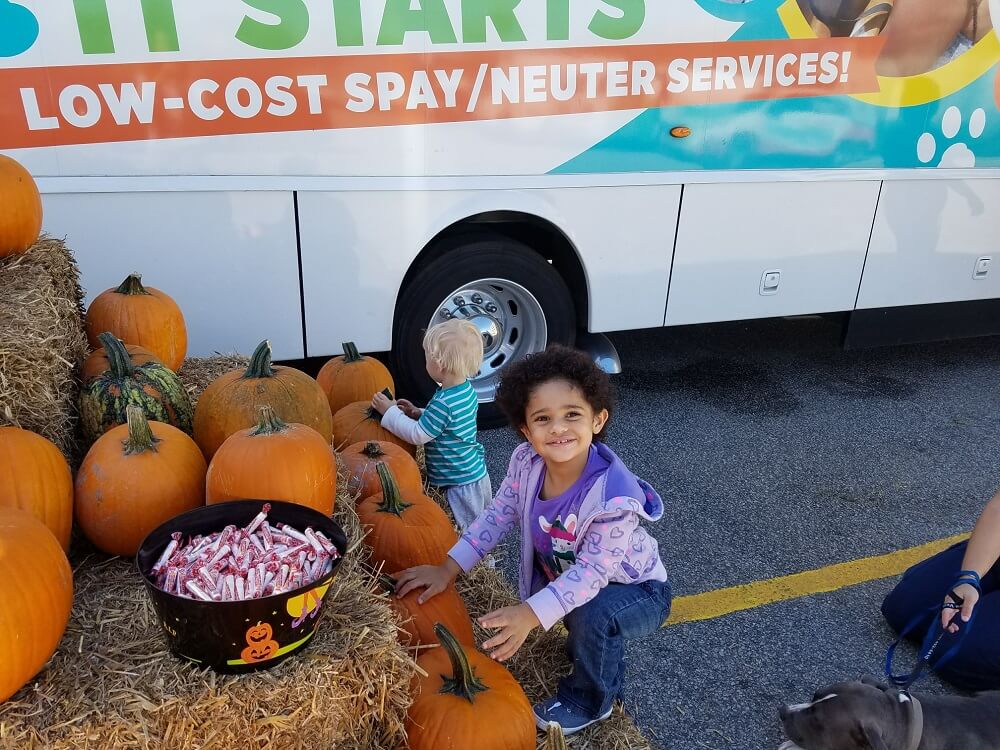 Missed this event? No worries! You can still make an appointment to get your companion animal spayed or neutered.
What's scarier than whatever goes bump in the night? Animal homelessness.
Every year, more than 6 million dogs and cats end up in animal shelters across the U.S., and half of them must be euthanized because there simply aren't enough good homes for them. Countless more end up on the street, where they may starve, freeze, get hit by cars, or endure abuse at the hands of real-life monsters.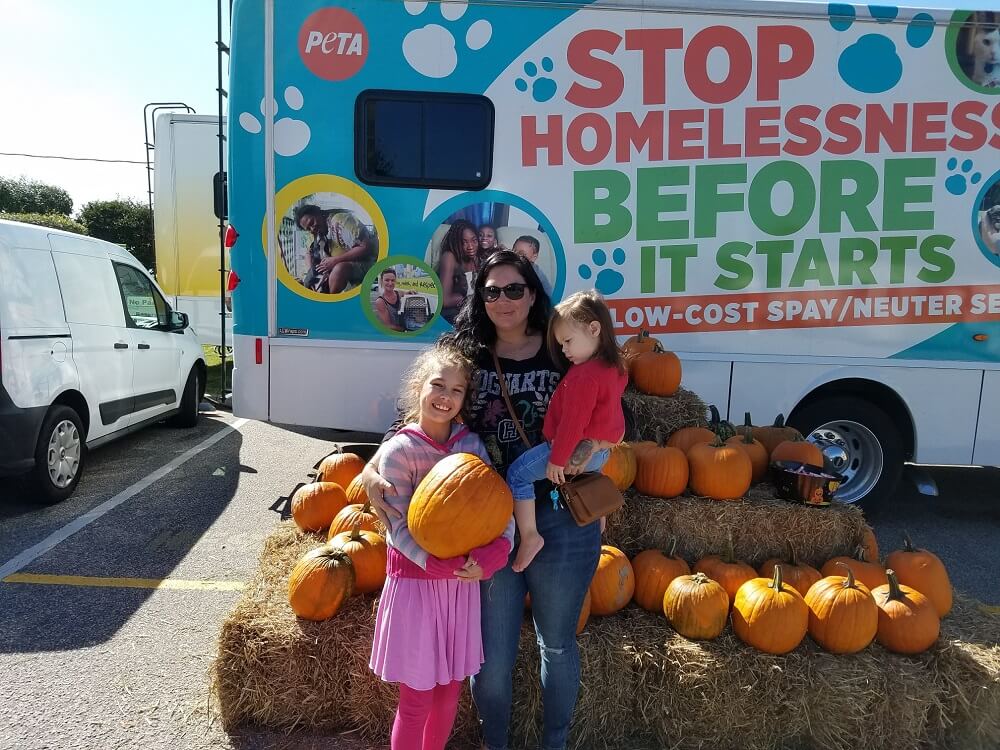 But PETA has worked hard to combat animal homelessness. Since 2001, we have performed free and low-cost spay/neuter surgeries on more than 147,700 dogs, cats, and rabbits, including more than 15,000 in 2016.
Sterilized animals lead longer and happier lives, are less likely to develop cancer of the reproductive system, and—in the case of neutered males—are less likely to roam or fight.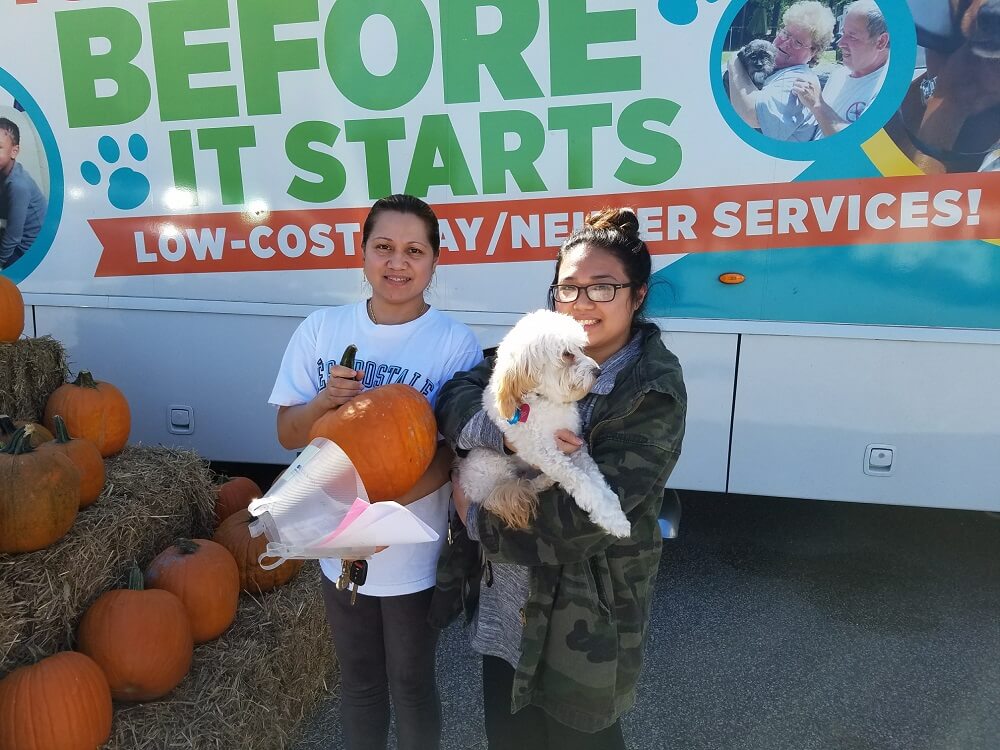 We can all care for companion animals, save lives, and combat the homeless-animal overpopulation crisis one "snip" at a time.
Always get your companion animals spayed and neutered. If you want to bring an animal into your life, always adopt from an animal shelter. Every time that people buy an animal from a breeder or pet store, they're responsible for the death of a loving animal in a shelter who needed a home.