Manila had some little lambs. Their fleece was white as snow. And everywhere they went, they cried, "Don't give wool producers your dough!"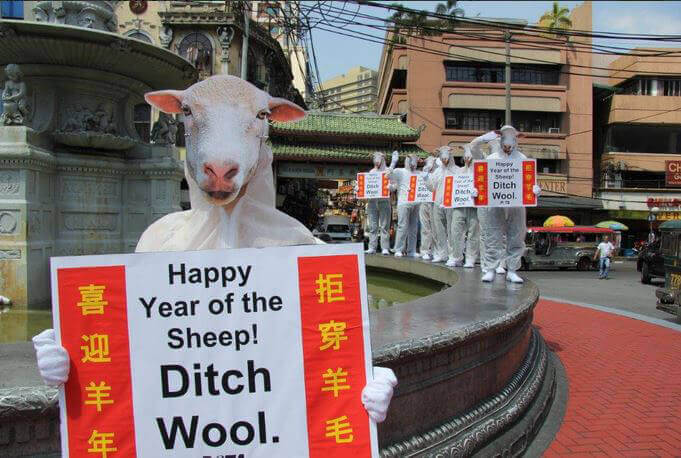 Thursday marks the beginning of the Year of the Sheep in the Chinese lunar calendar, so it's the perfect time to stop purchasing wool, in order to prevent sheep from being punched, stomped on, beaten, and even killed in shearing sheds, as PETA's recent exposé of the wool industry revealed. So that's just what our flock of friendly "sheep" asked people in Chinatown, Manila, to do as the Chinese New Year celebrations got underway.
Will 2015 truly be the year of the sheep? We can make it happen.
Don't be a "flock"-blocker. Leave wool where it belongs, and leave sheep in peace.