Will a climate report ranking from the CDP—a trusted environmental group that discloses companies' environmental footprint—finally push Starbucks to stop charging as much as 90 cents more for vegan milks? We sure hope so!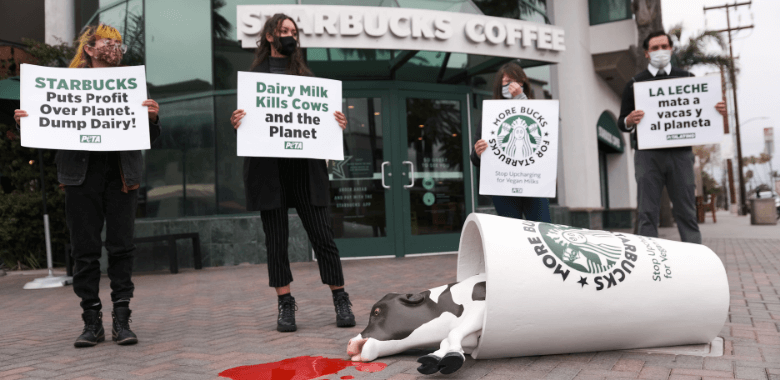 Starbucks needs to be taken to task for its unjust and unethical vegan milk upcharge, and it's the responsibility of third-party environmental reporting organizations like the CDP to call out companies and point out where they can do better.
These environmental reports are also presented to Starbucks' shareholders, who deserve to be informed that it's bad business for the company to support an industry that harms the environment and cows while discriminating against customers who can't consume dairy.
So PETA wrote to the CDP urging it to downgrade Starbucks' climate change score, given that the company still charges extra for vegan milks that are better for the environment.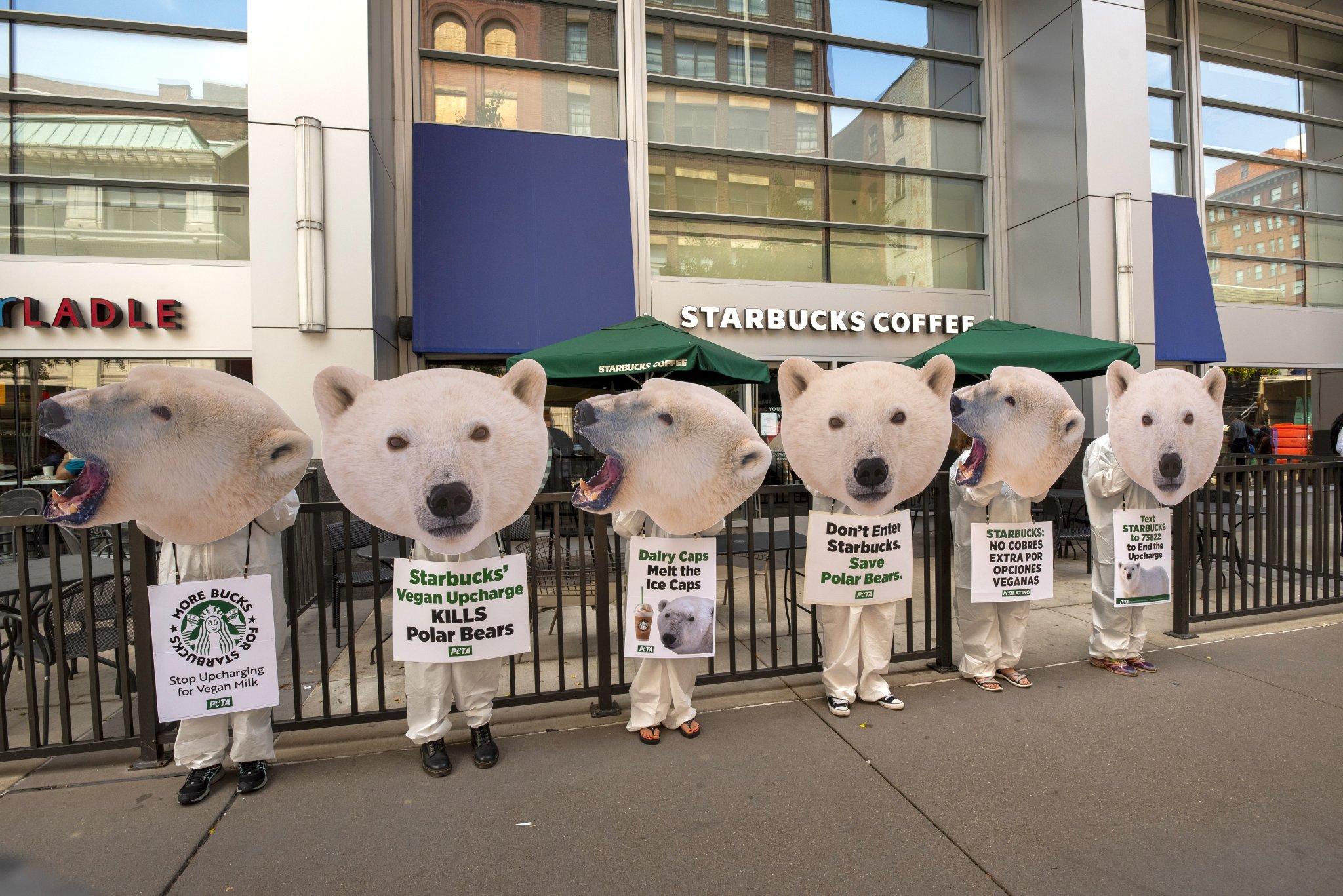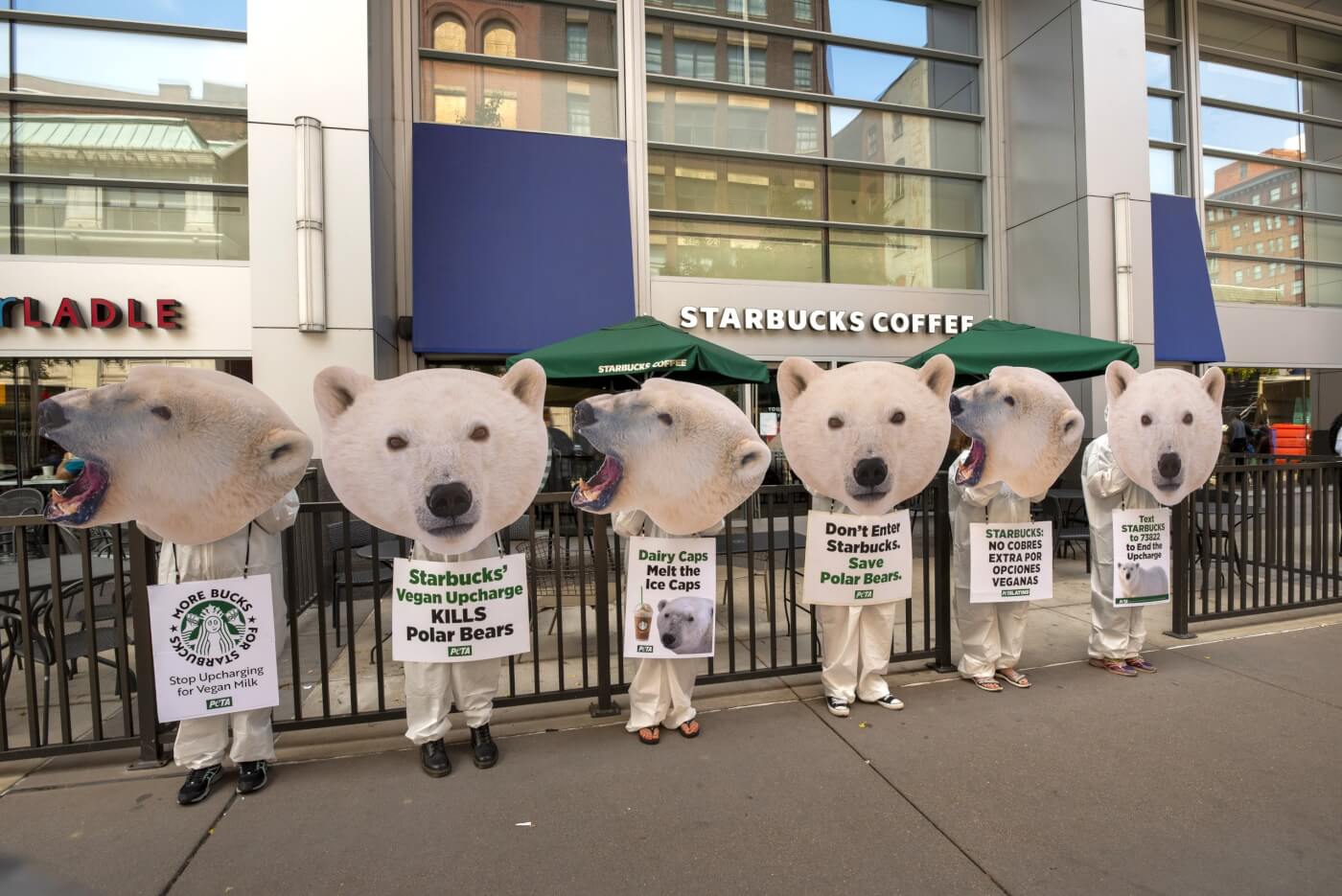 What Is the True Cost of Cow's Milk?
It's widely recognized that the production of dairy products contributes significantly to greenhouse gas emissions, land use, deforestation, and water scarcity. And considering that each cow produces an amount of methane equivalent to burning 125 gallons of diesel fuel annually, Starbucks is likely responsible for a huge methane footprint since it purchases tens of millions of gallons of dairy milk every year. By the company's own measurements, supplying its customers with dairy produces 1.56 million metric tons more greenhouse gas emissions than supplying coffee.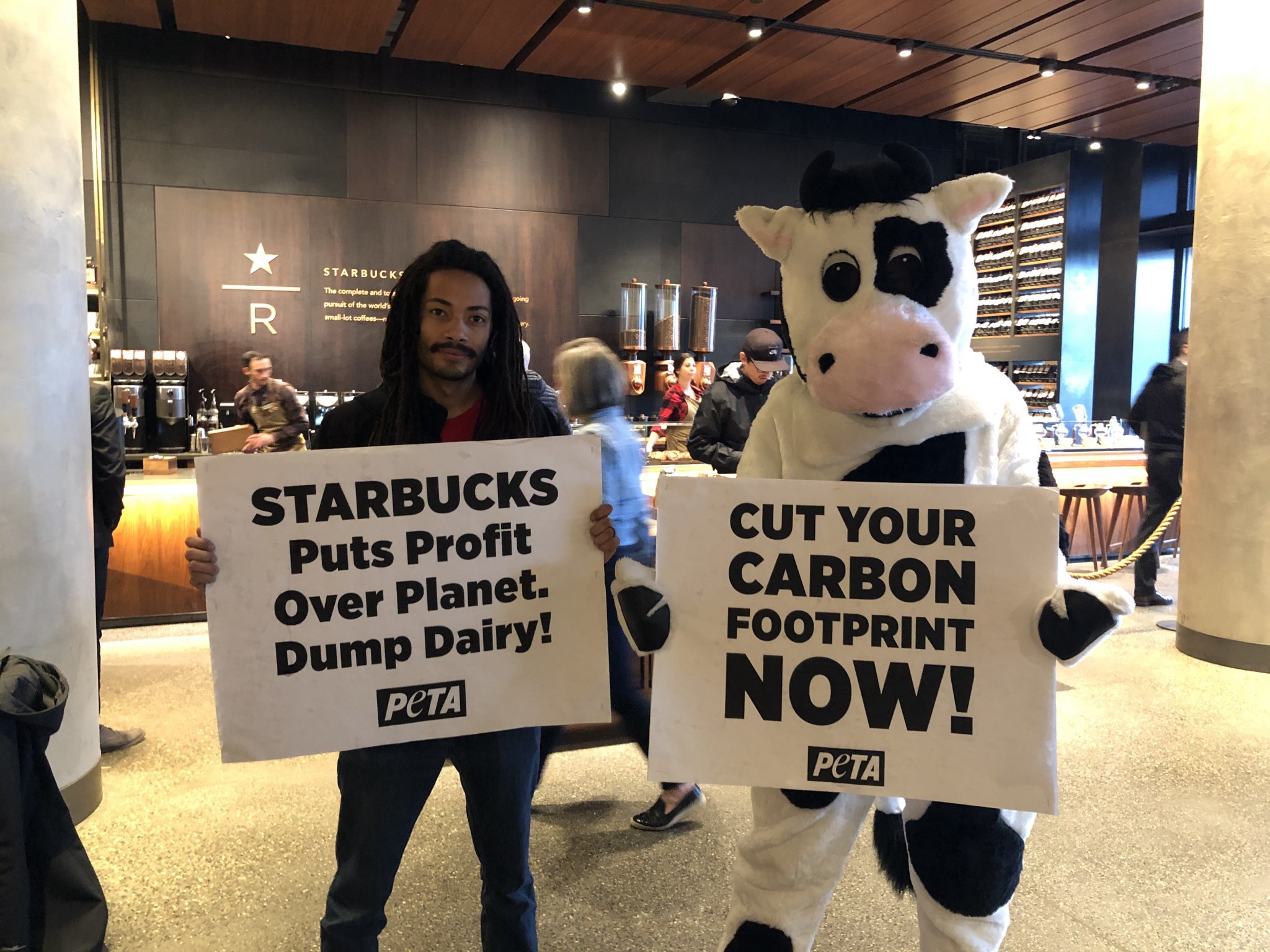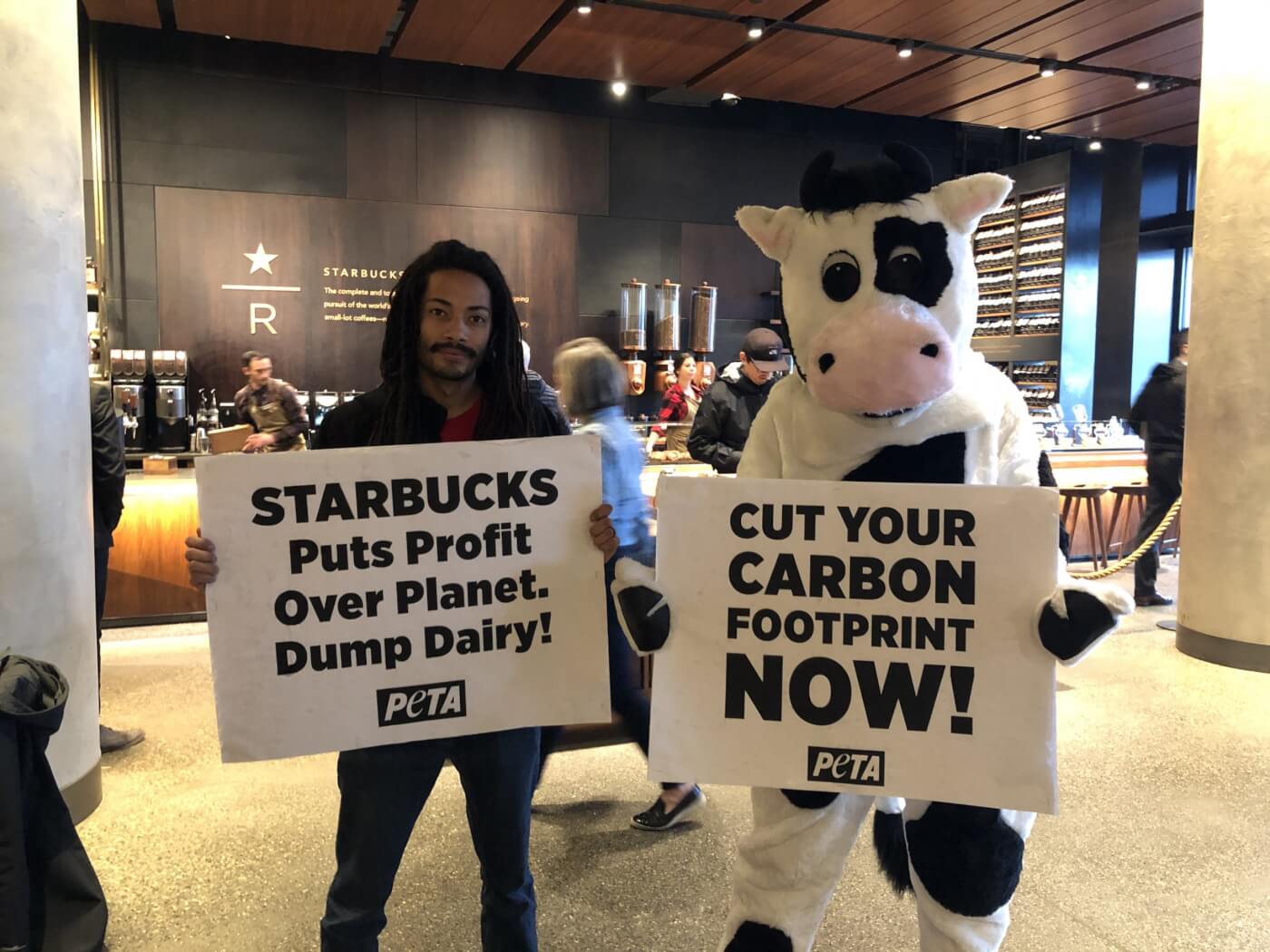 Starbucks has even admitted that cow's milk is the biggest contributor to its carbon footprint and that vegan milks are a "big part of the solution" in reducing its environmental impact. The company's decision to penalize customers who prefer vegan milks discourages them from choosing sustainable, animal-friendly options.
PETA also reminded the CDP that the upcharge promotes dietary racism by penalizing the approximately 80% of Black and Indigenous Americans and the more than 90% of Asian Americans who are lactose intolerant.
Wake Up and Smell the Cruelty
In addition, the vegan upcharge supports the dairy industry's immense cruelty to animals. Dairy farms forcibly impregnate cows, take calves away from their loving mothers, and send mother cows to slaughter when they can no longer be exploited for milk. Cows are fiercely protective of their loved ones and form lifelong friendships. No one needs to drink cow's milk, and we can all spare them immense suffering by choosing vegan milk options.
Vegan, environmentally conscious, and lactose intolerant customers all want the same thing: to stop paying extra for making better choices. If Starbucks really cared about sustainability as it claims to, it would prove it by dropping the vegan upcharge.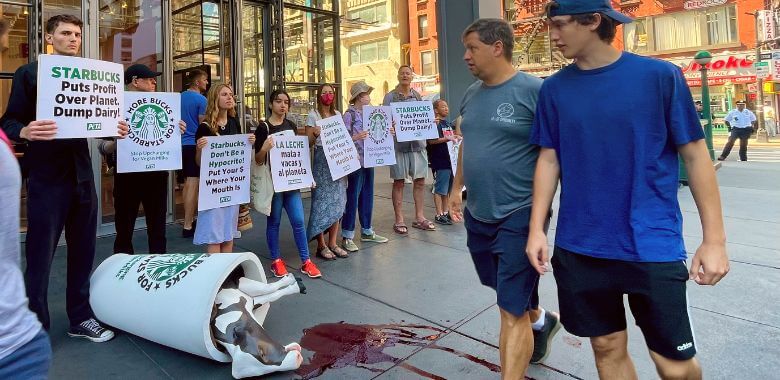 Tell Starbucks to Do the Right Thing
Remind Starbucks that soy, oat, coconut, and almond milk shouldn't cost a cent more than their dairy counterpart, which is cruel to cows, contributes to the climate catastrophe, and is indigestible by many humans: