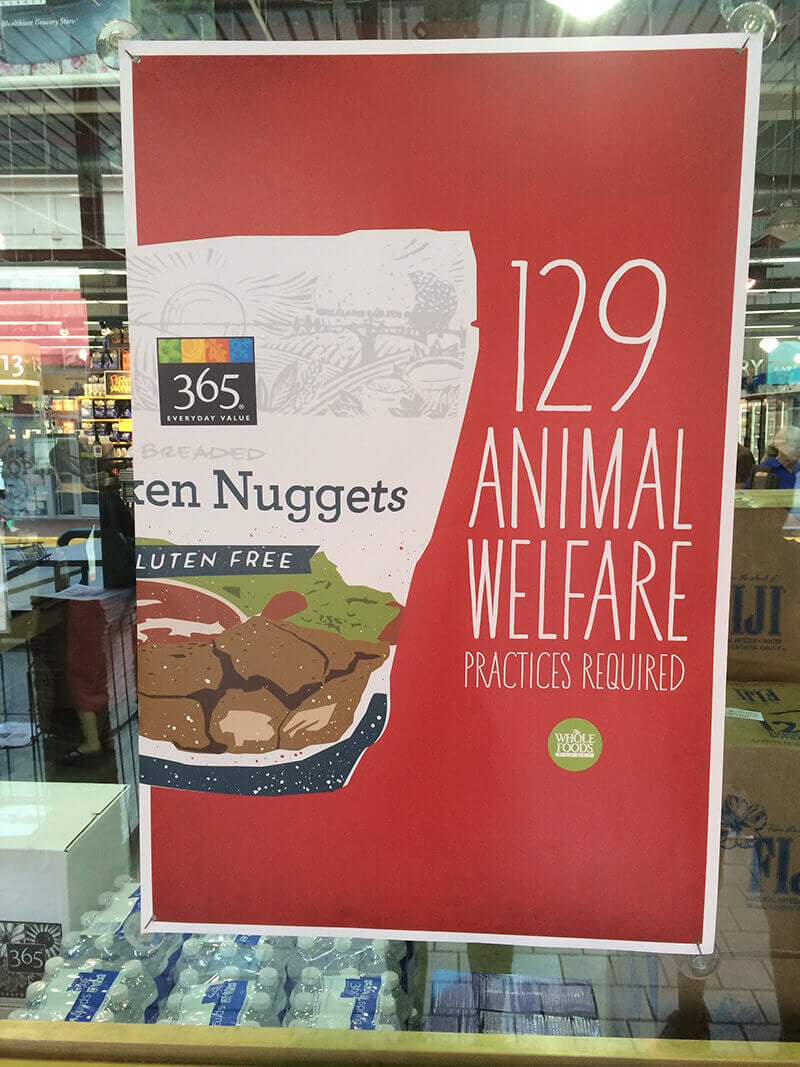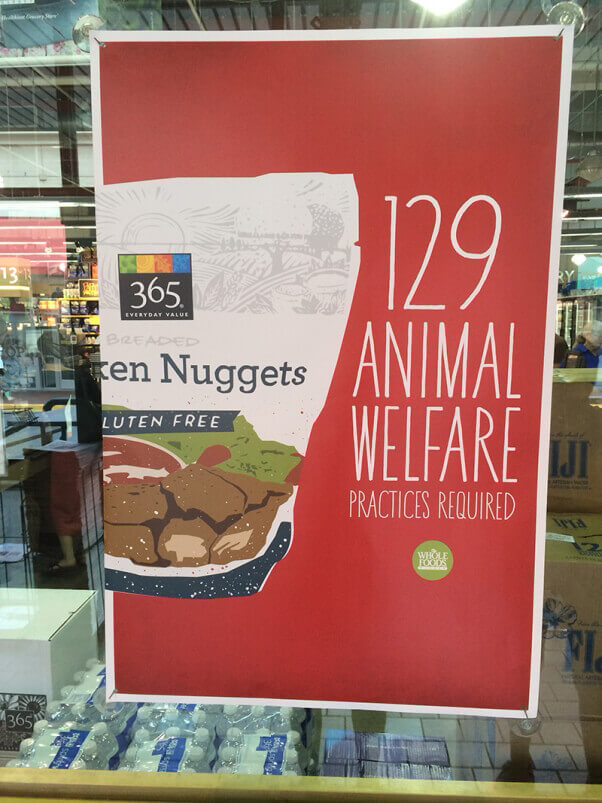 Walk into a Whole Foods' meat department, and you'll see signs, placards, and even napkins bragging about so-called "humane meat," sold at a premium price from farms that Whole Foods touts as having "No Cages, No Crates, No Crowding" and more. But a new class-action lawsuit from PETA and one of those duped customers, filed today in the U.S. District Court for the Northern District of California by the law firm Hagens Berman Sobol Shapiro LLP, contends that Whole Foods' "5-Step™ Animal Welfare Rating System" violates California consumer-protection laws by snowing shoppers into paying higher prices for meat from animals on farms raised under standards that differ little, if at all, from the industry's paltry minimum standards. The lawsuit comes days after a PETA eyewitness investigation revealed severe crowding, lameness, and death at a Whole Foods "humane" pork supplier.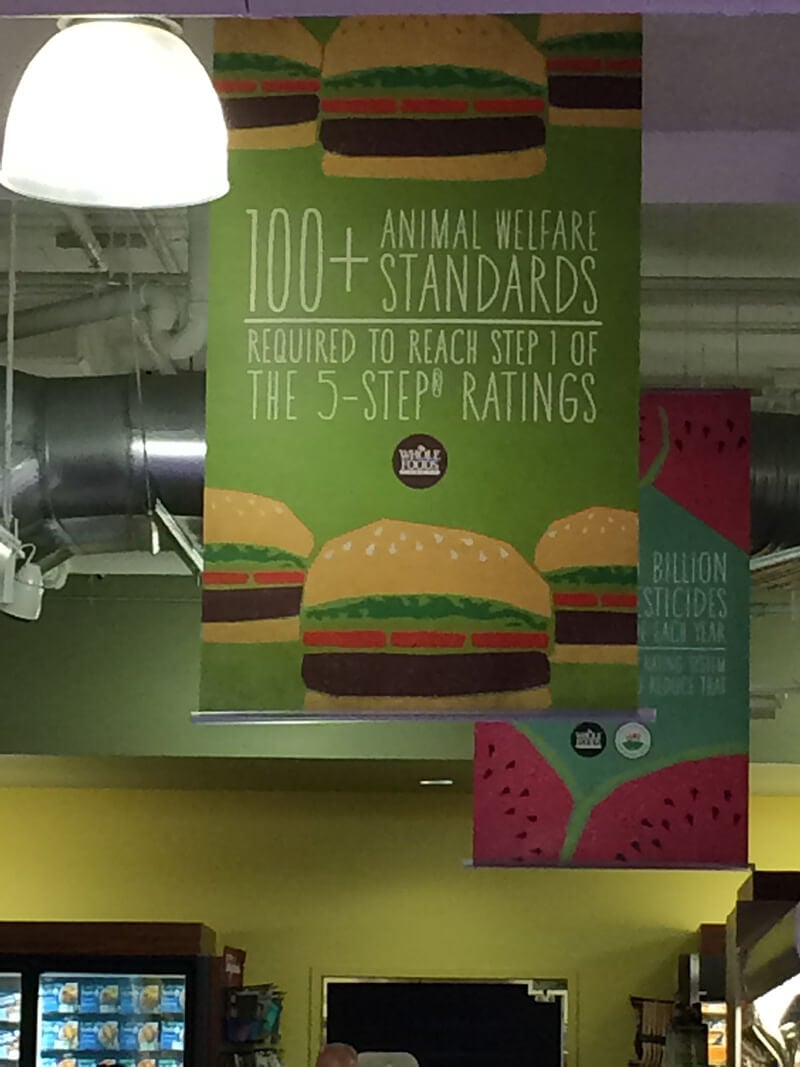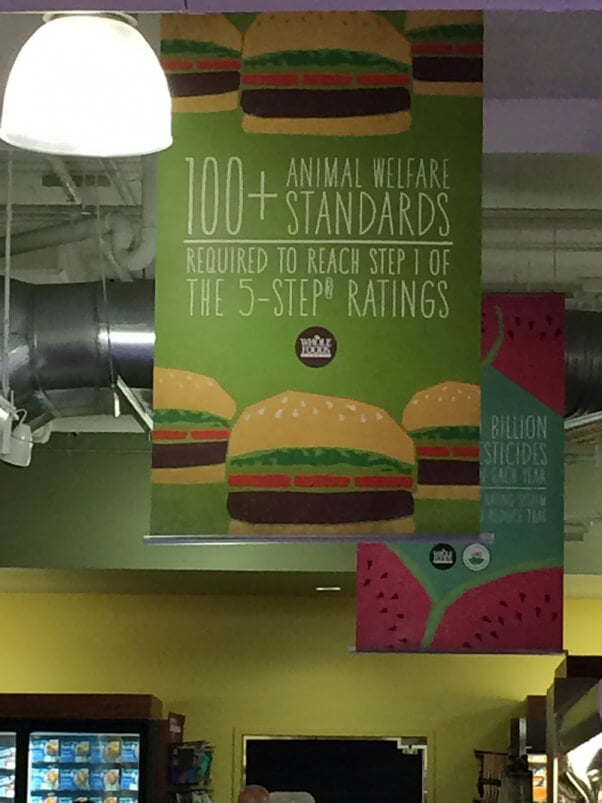 Whole Foods' "5-Step" rating system outlines specific practices that purport to promote animal welfare. But PETA's lawsuit notes a number of standards that are no different from much-criticized common industry practices: 
Standard practice in the poultry industry does not mean raising broiler chickens or turkeys in cages—making Whole Foods' assertion of "no cages" meaningless—and birds raised by suppliers that are Step 1– and Step 2–certified can be crowded into sheds at nearly the same intensive "stocking density" that is standard throughout the industry.
Whole Foods allows an infant pig mortality rate and a daily mortality rate for its poultry suppliers that are higher than the industries' averages.
Lameness is permitted at shocking industry standard rates of up to 5 percent for pigs and 2 percent for cows at any one time at Whole Foods' suppliers.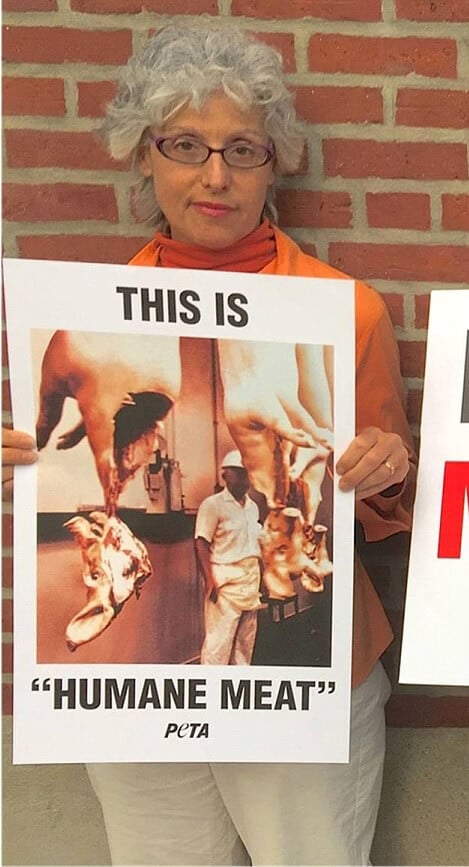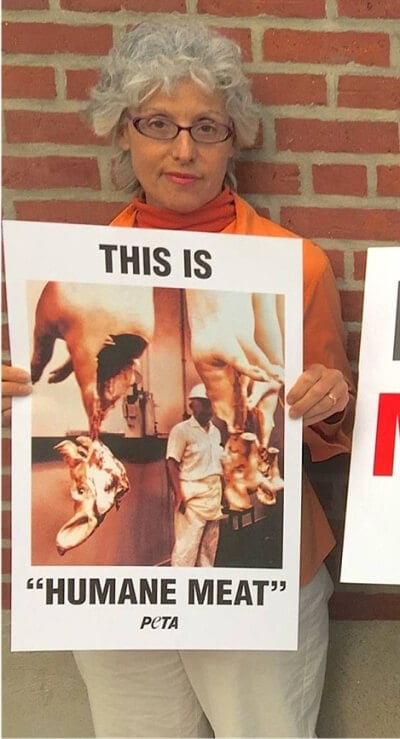 PETA also notes that Whole Foods' certification program is not enforced in any meaningful way, the audit process occurs infrequently, and suppliers can be out of compliance for multiple years without losing their certification.
"'Humane meat' is a myth that dupes well-intentioned shoppers into paying higher prices for the very products of crowding, lingering death, and suffering that they were trying to avoid," says PETA Foundation Director of Animal Law Jared Goodman. "The only way to avoid the pervasive cruelty involved in modern meat production is to go vegan, but PETA's lawsuit seeks an end to Whole Foods' lies."