This year, trainees at the National Association of Neonatal Nurses (NANN) educational conference were better educated on how to care for newborns than they have ever been before, with help from PETA.
Previously, neonatal nurses in the course were taught emergency techniques such as inserting tubes into umbilical blood vessels, draining fluid from the chest cavity, and extracting spinal fluid by performing the procedures on fetal pigs, whose anatomy is very different from that of a human infant. But because of a generous donation of 30 newborn-patient simulators from PETA and one of our supporters, the McGrath Family Foundation of San Diego, the nurses are now learning the procedures by practicing on human anatomy instead.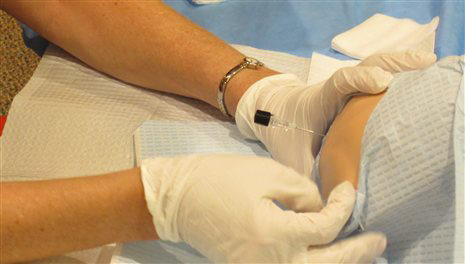 NANN Director of Education Steve Biddle noted, "PETA's donation of medical simulators allows us to take our neonatal training program to the next level, above and beyond what we were able to achieve using animals."
Since NANN is recognized as an expert voice in neonatal nursing that influences standards of practice in the field, we hope that other training programs for nurses that still use animals will be inspired to switch to modern simulators as well.
You can help support the replacement of animal laboratories with modern patient simulators and other methods by donating to PETA's Investigations & Rescue Fund
Written by Michelle Sherrow