The 2017 Animal Rights National Conference in Alexandria, VA is over and gone, but PETA had an unforgettable time that we can't help but share.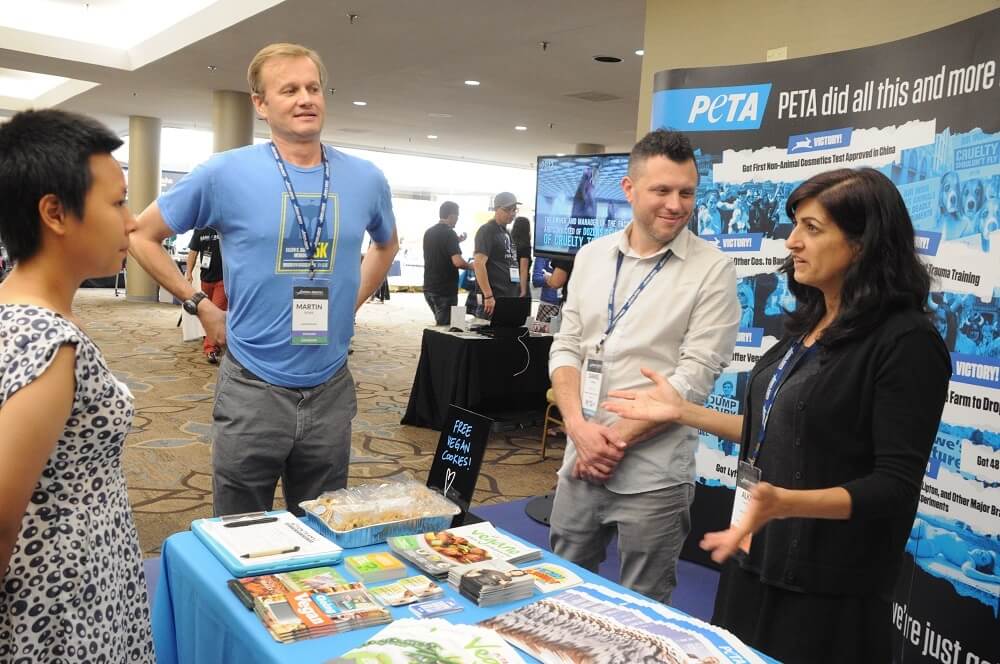 We had a great booth set up as a part of the packed exhibit hall that was free to the public. Mingling in the exhibit hall was a perfect opportunity for organizations and companies to share their passions, projects, and products with the animal rights world.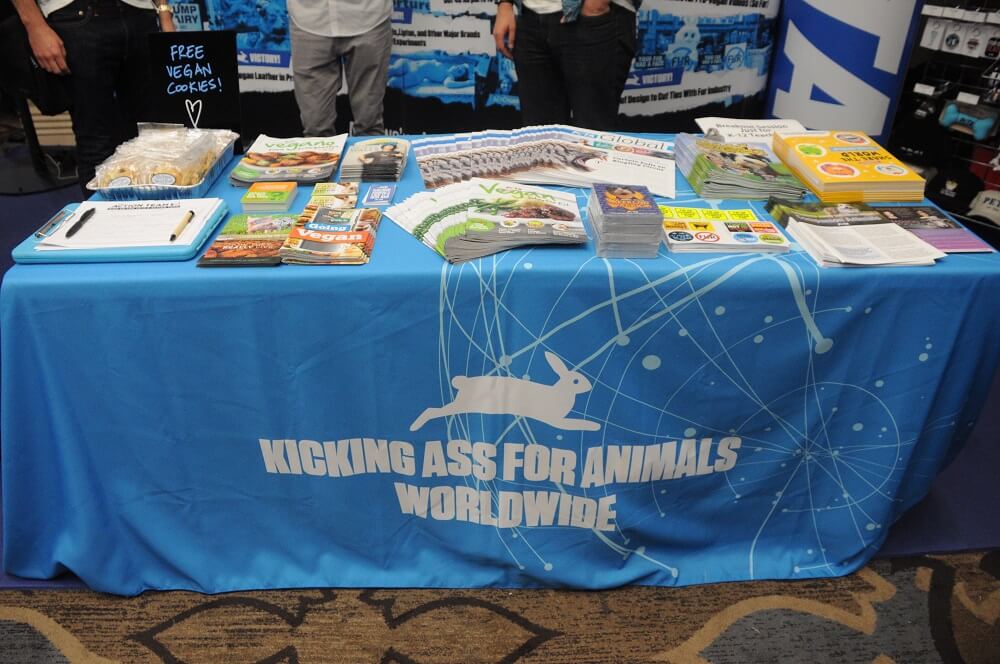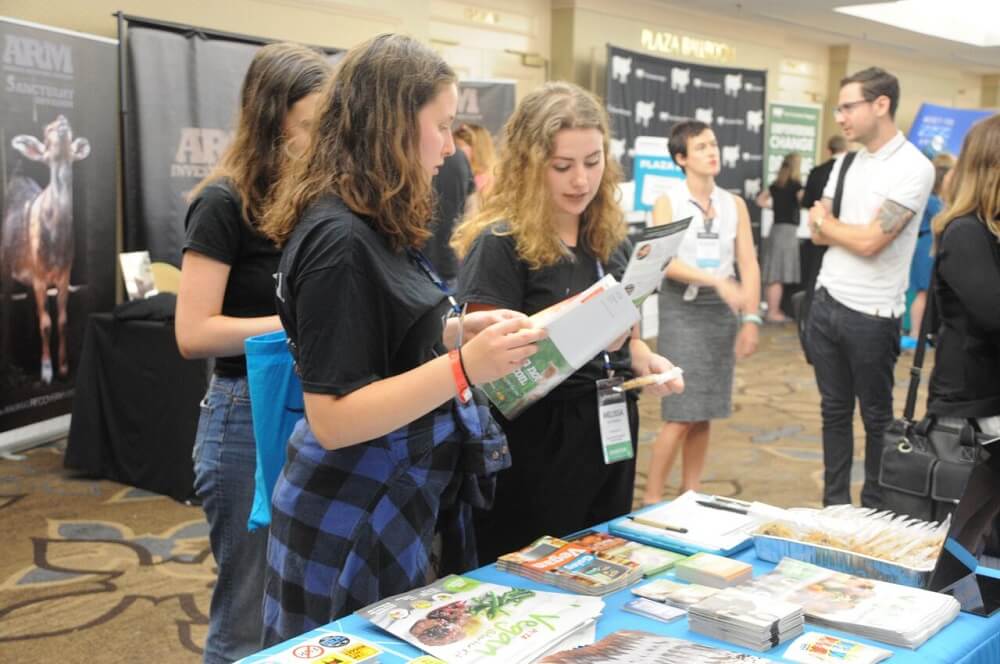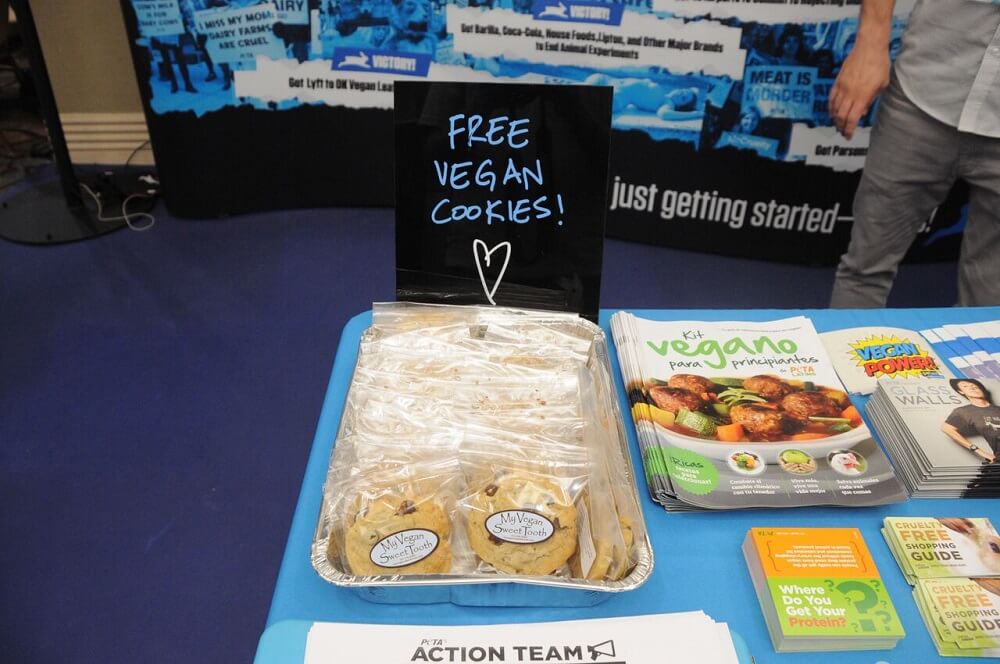 Standing room only at #AR2017 as @PETA's Ingrid Newkirk takes the stage and reports on #animalrights. pic.twitter.com/xaqK76bk3b

— FARM Animal Rights (@FARMUSA) August 5, 2017
Stretching over four days, this national conference was filled with engaging sessions and impactful keynote speakers. PETA founder Ingrid Newkirk gave Friday night's opening keynote, sharing inspiring messages for our movement that encouraged listeners to take action and brought a standing ovation.
"Times change only due to agitation –so let's agitate," Newkirk stated. "I'm proposing that we don't only talk about this cruelty and that, but about animal rights. That we stop silently allowing human beings to say and believe that they are superior. Unless you count building nuclear missiles, deforestation, pollution, and greed as superior traits. Let us decide that no matter how different we may look, we are all in this together."
Everyone is just one person, and look what they can achieve. Ingrid Newkirk of @peta talking about @TorontoPigSave and #PigTrial. #AR2017 pic.twitter.com/IY8s0OQ5E0

— Unbound (@unboundproject) August 5, 2017
"It doesn't take money to be an activist, it takes compassion and the will to use the enormous powers we have as members of the most over-privileged class," said Newkirk.
For over three decades, the conference has brought together a diverse group of people who are anxious to help animals gain their rights, and we're thrilled to have been a part of it all!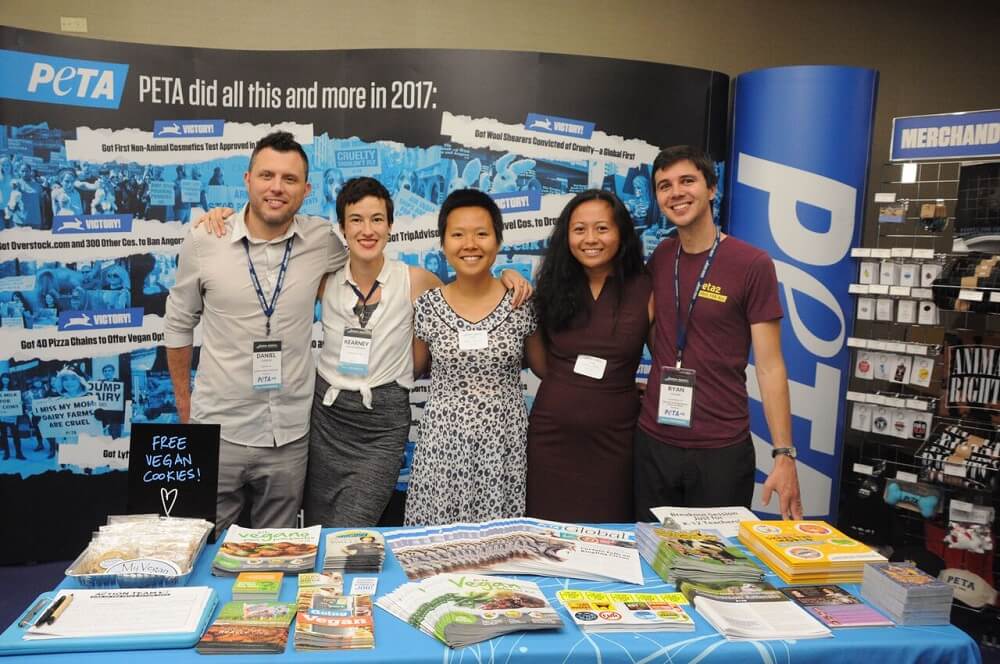 What You Can Do
Missed this year's conference? No worries. PETA has numerous campaigns in the works, and right now, you can help us secure more victories. Take action for hundreds of animals today!