After residents complained about a smell coming from a neighboring apartment, the building's management company left several notices and tried to contact the tenant. But after getting no response, company staffers entered the apartment, where they found this abandoned puppy, less than 5 months old, who had been left tied to a radiator. So they contacted PETA.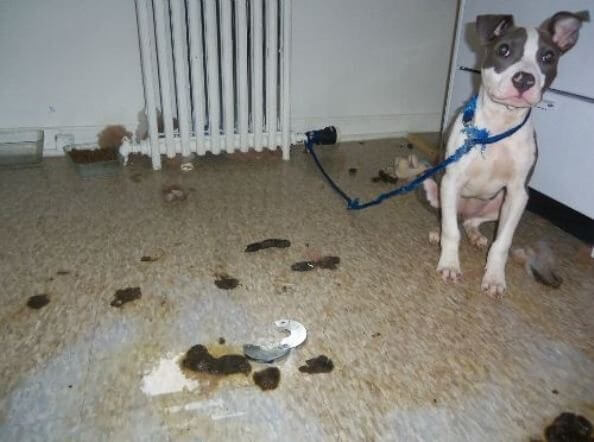 PETA's caseworker quickly contacted local animal control officials and asked them to pick up the dog right away. The poor pup was in good condition, but her tether was very short. She was surrounded by her own waste and had no food or water. The puppy was brought to a local animal shelter, where she was given veterinary care and was spayed. Now she's been adopted by a loving family, who will never leave her behind—and in return, she'll give them her whole heart.
So that's the happy ending, and here's the moral of the story: This puppy could have easily starved to death if apartment management hadn't helped by contacting PETA. If you ever find an animal in need, speak up.