From taking public showers to using cutting-edge virtual reality, PETA demonstrations are full of head-turning hijinks that save animals. As always, we're out in the streets hard at work stopping cruelty and taking on the most notorious animal abusers (we're looking at you, Texas A&M University). Check out some of the latest PETA demos that stopped folks in their tracks.
PETA Activists Make a Bold Statement  
In a show of powerful imagery in the heart of Toronto, brave women—with statements like "Stop Seal Blood Bath" and "Stop Seal Pup Kill" painted on their chests—protested Canada's seal slaughter just days before the 2018 massacre commenced.
Julius Sandor
In addition to taking on that event, PETA activists used their bodies to commemorate World Water Day in Phoenix. They took showers on public sidewalks to alert people that the meat and dairy industries are guzzling up our water supply and spewing out contaminants. We let passersby know that going vegan is the best way to save animals and water.

Keith Alstrin
Exposing the Miserable Reality of Countless Animals
On college campuses across the eastern U.S., we shared our "I, Calf" virtual reality experience in which viewers are placed "in the body" of a young calf and come face to face with the kidnapping and murder that the dairy and veal industries engage in.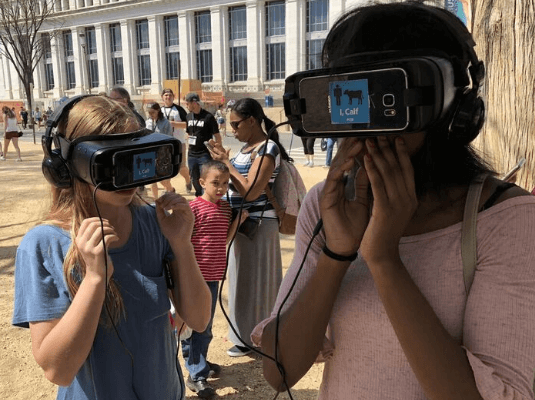 In San Diego and San Antonio, hundreds of folks were moved by our "I, Orca" virtual reality experience, in which participants can swim freely with other orcas and learn about the tragedy of a mother who lost her baby to SeaWorld.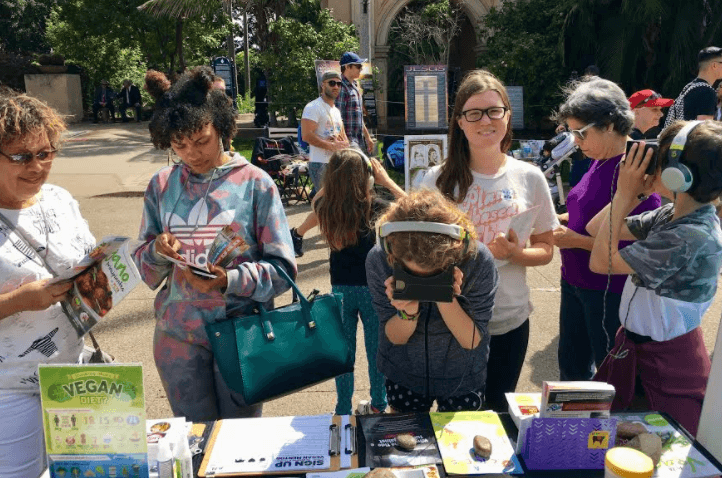 Breeding dogs to be ill only to feed them gruel, tear their muscles, and ultimately kill them resembles a lunatic's sick and twisted fantasy rather than actual science. To protest these cruel  experiments on dogs at Texas A&M University (TAMU), PETA sent a "mad scientist" to stand outside a Board of Regents meeting and attach a "dog" to a model of the medieval-looking device used in TAMU's muscular dystrophy laboratory to stretch and injure dogs' muscles.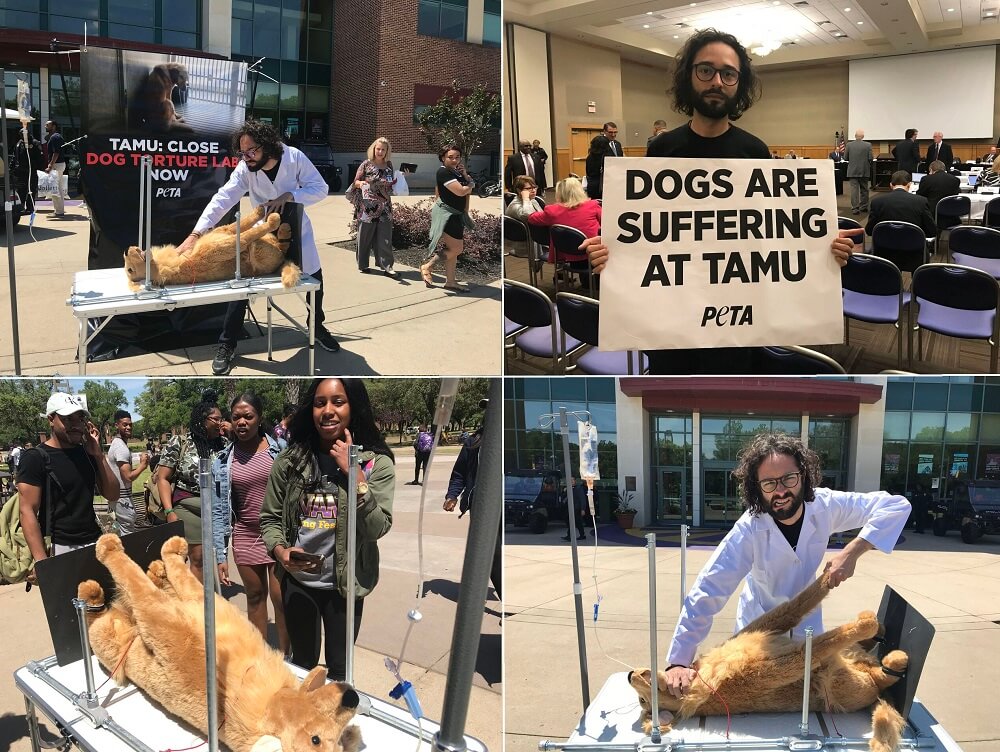 Our Costumes Always Spread Compassion
Wearing someone else's skin violates the code of common decency. So PETA's "Mounties" took to a shopping center in Saskatoon, Saskatchewan, where they busted fashion felons dressed in fur, leather, wool, down, and exotic skins. We encouraged shoppers to choose vegan options that are both stylish and kind to animals.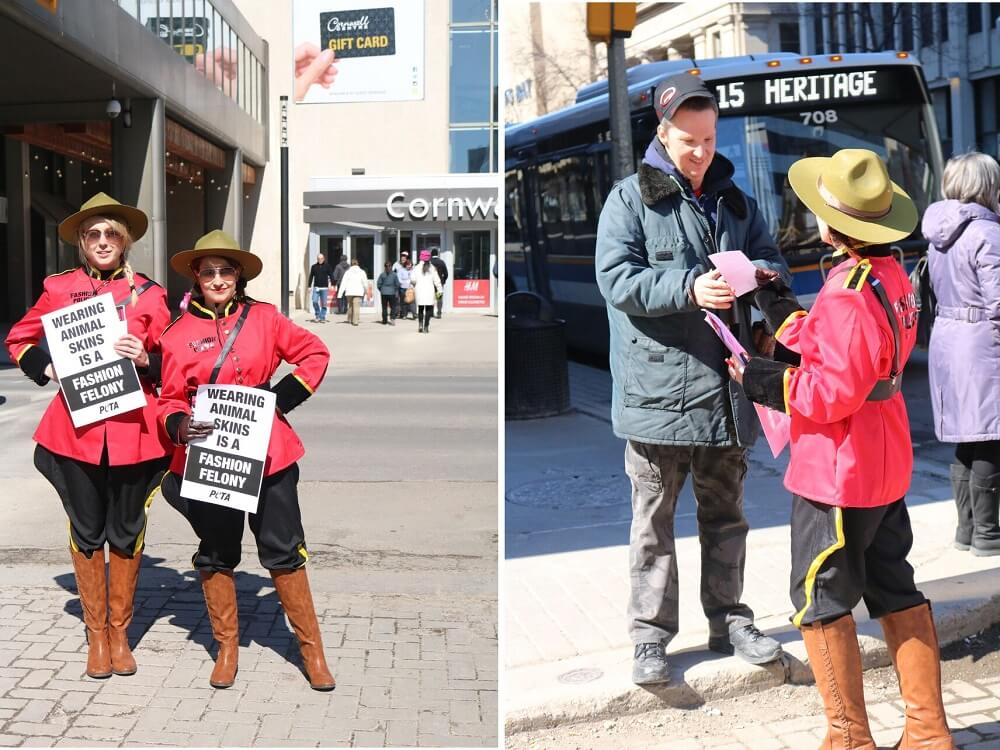 PETA's "tigers" traveled across the Southeast to tell UniverSoul Circus that there's nothing soulful about animal abuse. In Queens, New York, a spirited protest—including one giant crying "elephant"—took place outside a circus performance.
Take a good look, @UniverSoulCirc: Your animal-abusing circus doesn't belong in #Columbia, SC or ANYWHERE else! pic.twitter.com/ydHTwwcbjS

— PETA (@peta) April 18, 2018
With an adorable "chick" in tow, PETA Asia greeted Formula One fans at the Shanghai International Circuit in honor of champion race car driver Lewis Hamilton, who recently attributed his top-level fitness, in part, to being vegan.
https://twitter.com/PETAAsia/status/984715055320137728
Motivated by All These Inspiring Activists?
Anything is possible when we stand together for animals. Learn how you can make a difference by joining our team: