Please join PETA members, celebrities, and staff for a not-to-be-missed virtual celebration of Ingrid's 71st birthday! We'll be livestreaming the event on Thursday, June 25, at 8 p.m. ET/5 p.m. PT.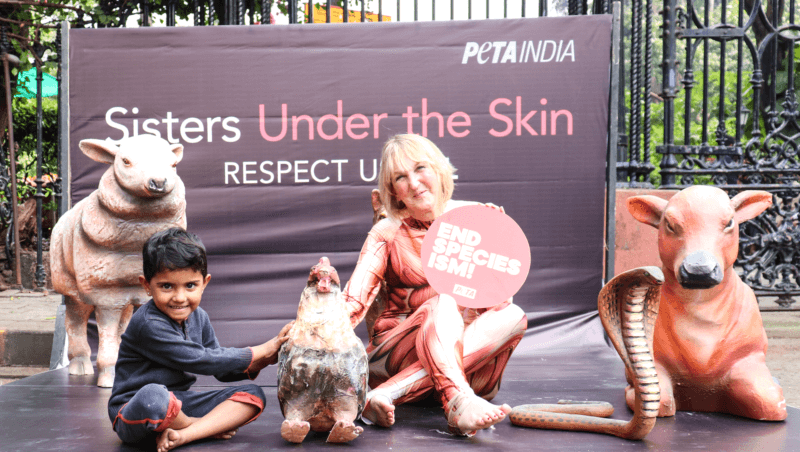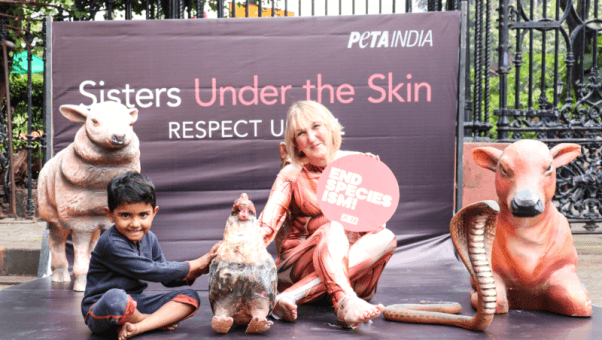 There will be a video collage of fun and inspiring vignettes of Ingrid in action, personal anecdotes from those who've known her over the years, inspiring commentary from celebrities—including James Cromwell, Edie Falco, and Alec Baldwin—and actor Alan Cumming serenading Ingrid with his unique rendition of "Happy Birthday."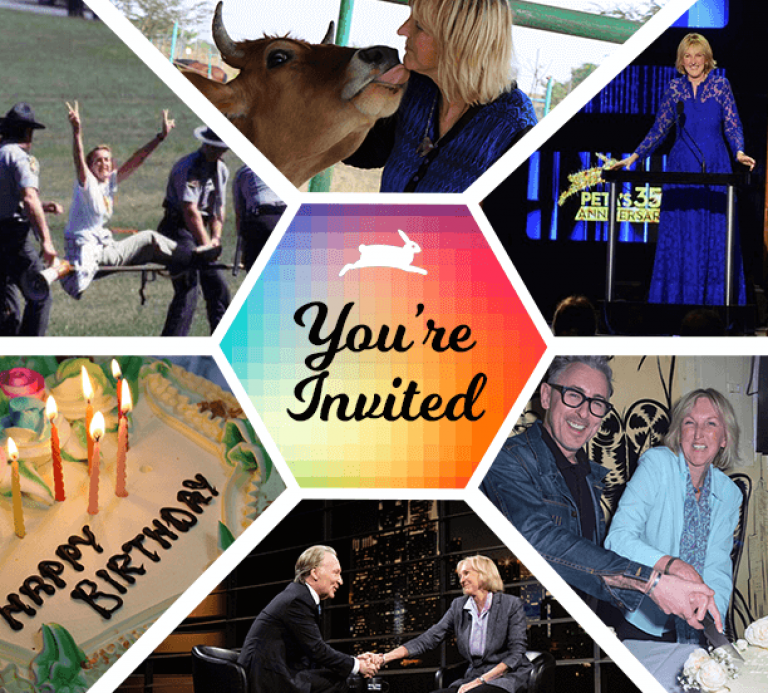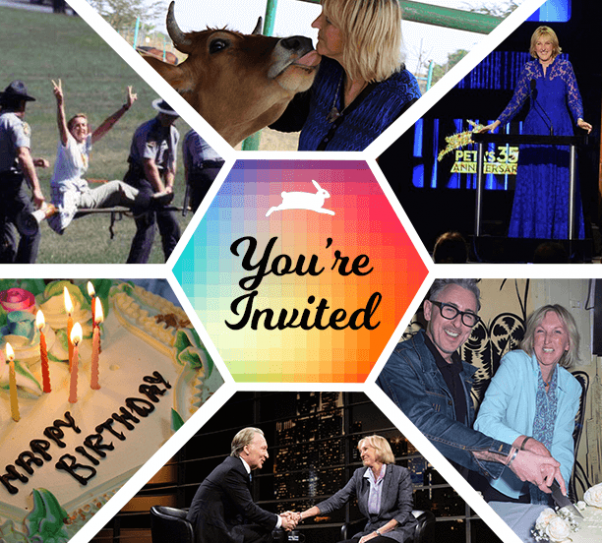 We request a minimum donation of $100 to register for this event. Click here to donate. You'll then receive a confirmation e-mail with the event details. Thanks to the generosity of two anonymous donors, all donations will be matched, up to $410,000, which means that yours will be doubled!
You'll also be eligible to win fabulous door prizes, including admittance into a culinary education program, home-delivered vegan meal kits, and a gift set from an award-winning California winery, plus three additional prizes, including a luxury men's grooming set, delicious vegan coffee beverages, and a chic vegan lunchbox! We'll also send you a terrific virtual gift bag with valuable online coupons for edible goodies and other must-have items, thanks to PETA Business Friends.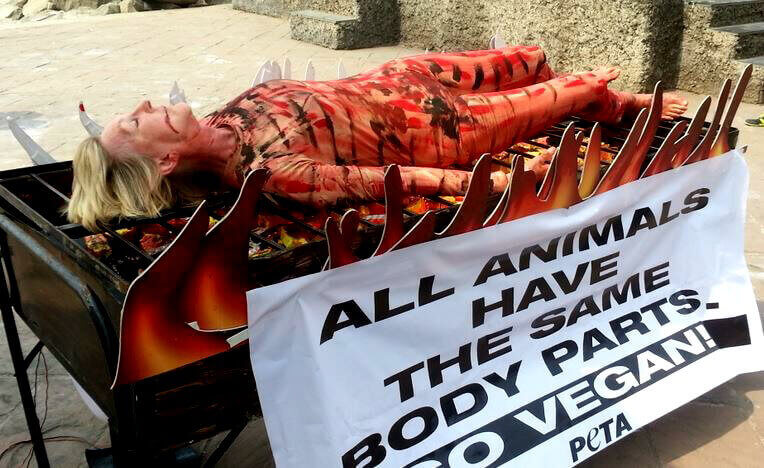 Funds raised from this event will benefit PETA's essential, effective, and bold work for animals, which is more important now than ever before. We need your support, so please attend!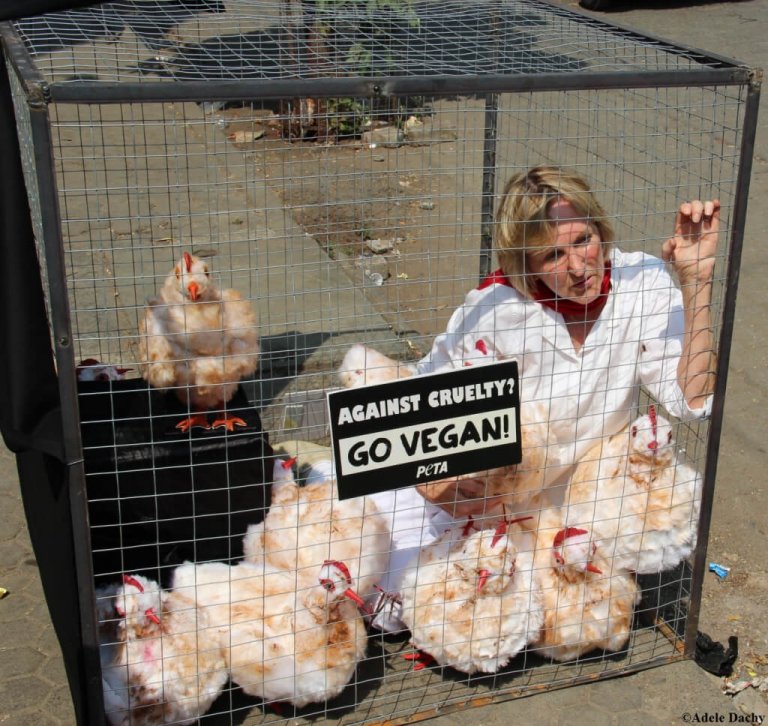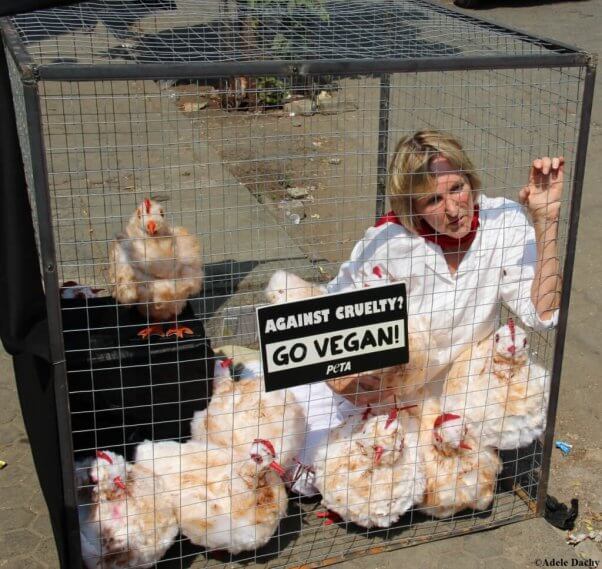 If you have questions or prefer to donate by check or phone, please contact Melanie Veach at 323-210-2245 or [email protected].
Thank you so much for your support and for caring about animals!
If you can't join the event but would still like to support our successful, lifesaving programs, please click here. Additional gifts are always needed and greatly appreciated.