Desert temperatures rose even higher as PETA's hot "cops" patrolled the Las Vegas strip, where they educated tourists about how animals suffer when they are killed and skinned to become boots, belts, and bags.
Honeymooners, bachelor partygoers, and even some casino employees lined up to talk to and pose for photos with our "fashion police," who were armed with information about alternatives to fur, leather, and exotic skins.
Watch out, fashion felons. PETA's peace officers are on patrol.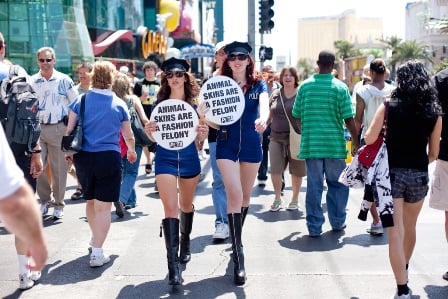 After one construction worker promised the "cops" he would give pleather boots a try, they let him go with a warning—to stay away from animal skins in the future.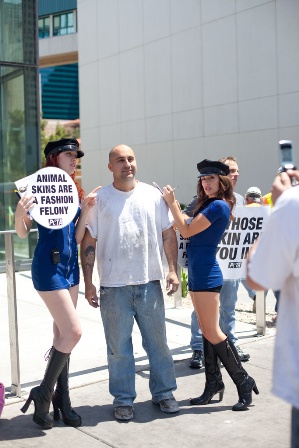 "Holy pleather, Batman!"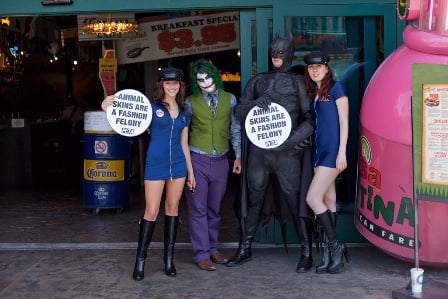 Next stop—KOMP's Rock & Roll Morning Show to give listeners the straight story on synthetics.
Written by Karin Bennett