Many PETA staffers grew up playing Pokémon and are impressed by the Pokémon Go phenomenon. We saw this as a teachable moment for how people should treat real animals.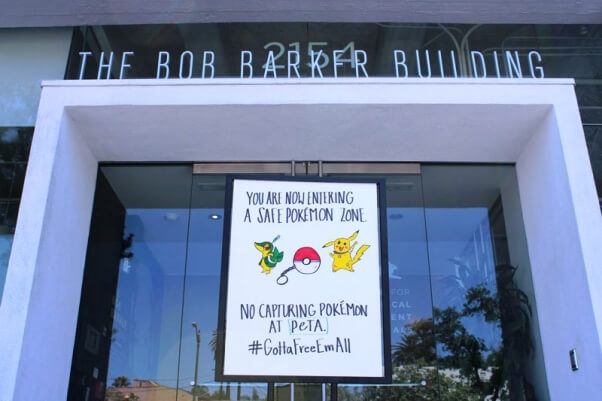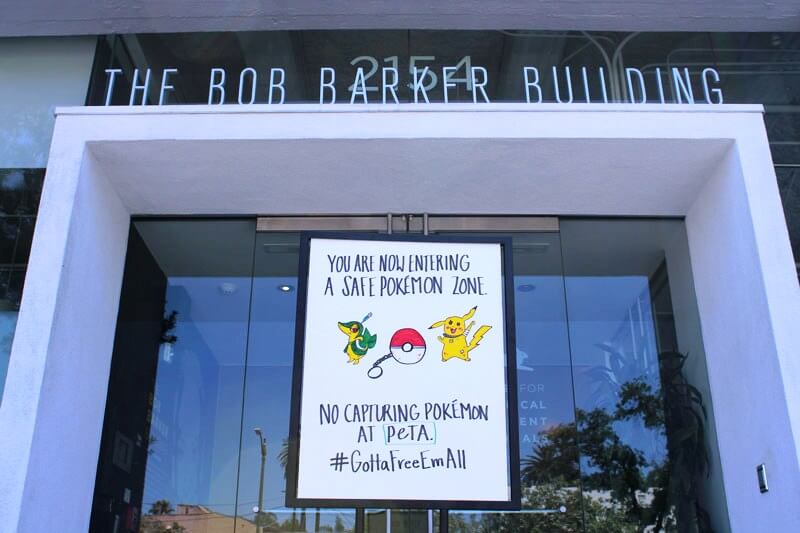 So we've designated the Los Angeles office as a "safe zone" where trainers may not capture or fight Pokémon. We placed signs outside our Echo Park office to make it known.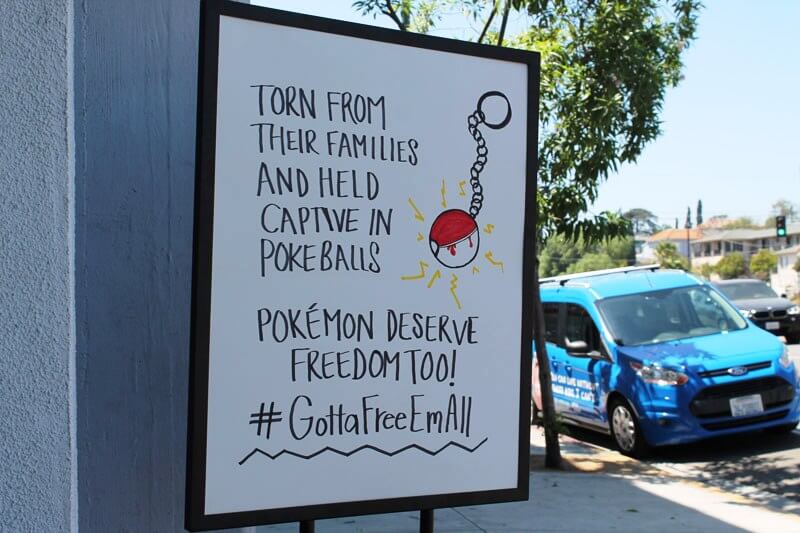 Catching Pokémon really isn't much different from taking animals out of the wild and putting them in zoos, circuses, and other places that exploit and abuse them.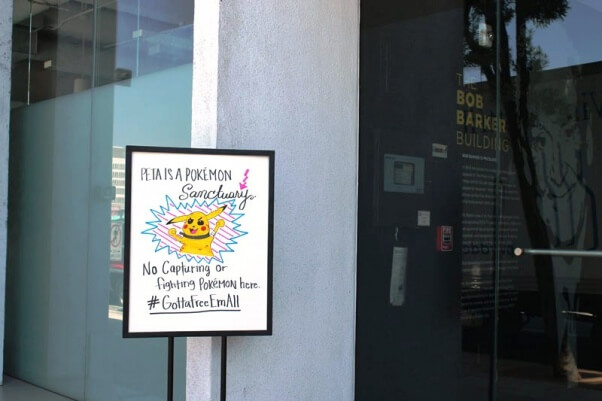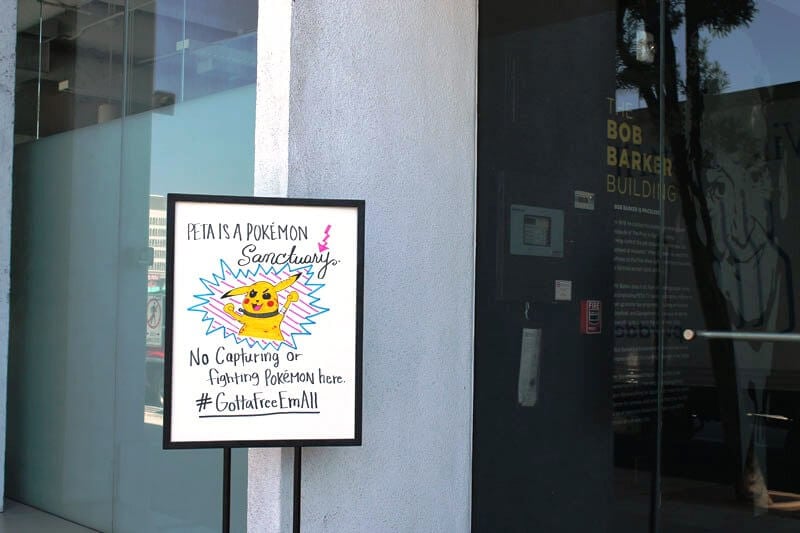 PETA trusts in players' ability to understand that Pokémon aren't real, so no animals are in danger from the game. But it would be wonderful if Nintendo could leverage the passion that people have for fictional Pokémon to help real-life captive animals, such as the orcas imprisoned at SeaWorld or the tigers who live behind bars in the Ringling Bros. circus.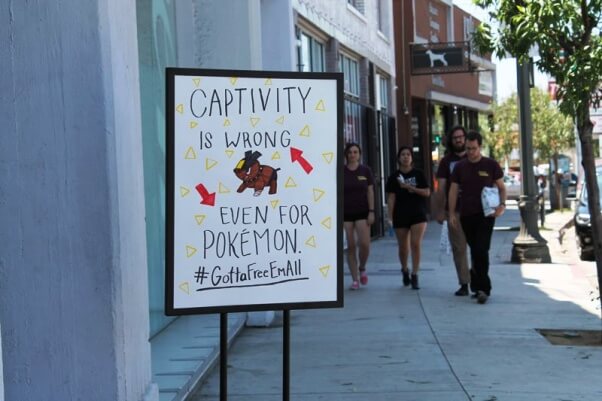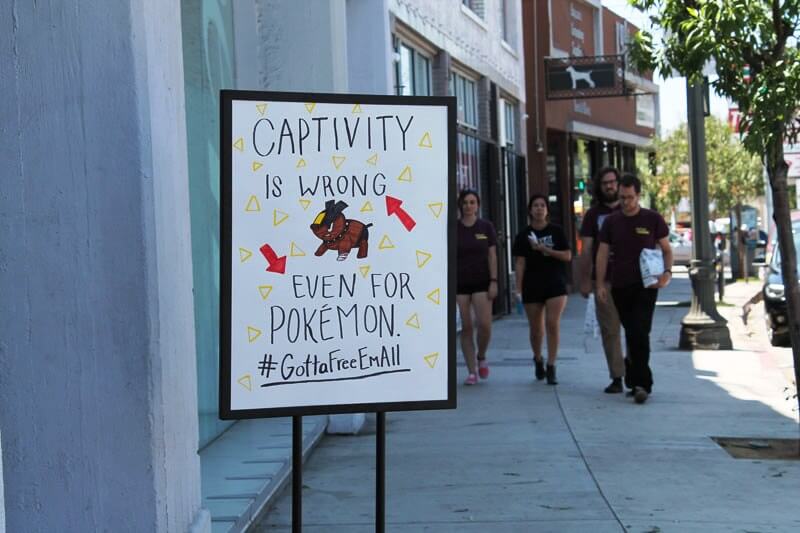 That's what PETA did in our Pokémon Black & Blue unofficial parody game, which has given millions of players the opportunity to free 'em all.
So next time you're about to capture a wild Pokémon, pause and think, "What can I do to help animals who are being held captive?"
Download PETA's iPhone app to help real animals on the go.