Levi Leipheimer is making his country proud in the Tour de France, holding off more than 140 other competitors. Not surprising, since he already has 40 other victories under his pedals.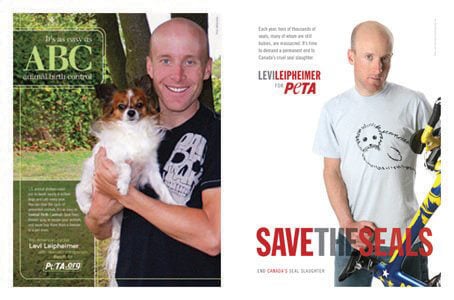 Levi's a champ for animals, too, boasting two PETA ads and his own animal foundation. And opponents beware: He's a vegetarian.
We're pulling for you, Levi!
Written by Michelle Kretzer