PETA is offering a $5,000 reward for information leading to the conviction of any individual who may have caused a rash of sudden deaths among thoroughbred horses in California, currently being investigated by the California Horse Racing Board.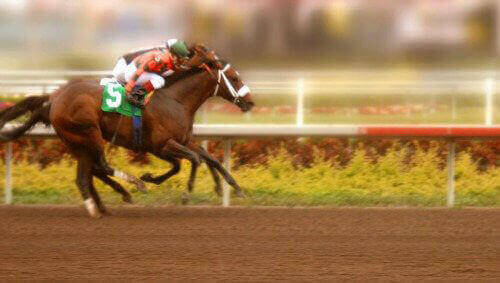 Acute, unexpected deaths are rare for thoroughbreds, but since July 2011, at least 26 horses in California have died suddenly—seven of them from the barn of prominent trainer Bob Baffert.
Horses die every day in racing from causes that are appallingly preventable, but these deaths are different. Necropsy reports show that at least one of the horses suffered from massive internal bleeding from unknown causes, and others reportedly died of apparent heart failure from unknown causes. An abrupt spike in the number of sudden, unexplained deaths—followed by reportedly inconclusive necropsy results—inevitably raises concerns about possible foul play. 
What You Can Do
If you or someone you know has information about these suspicious deaths, PETA wants to hear about it—and if that information results in a conviction, it could earn the person who reported it both a $5,000 reward and the satisfaction of knowing that the culprit or culprits will be held accountable for these deaths. The whistleblower hotline is 757-962-8383—all calls will be kept confidential. 
To help eradicate even more suffering of horses used for racing, speak out today.