Every year, countless surgeons around the world participate in Advanced Trauma Life Support (ATLS) programs, in which they're required to cut crude holes into the chests, throats, abdomens, and limbs of thousands of live dogs, pigs, sheep, and goats before the animals are killed.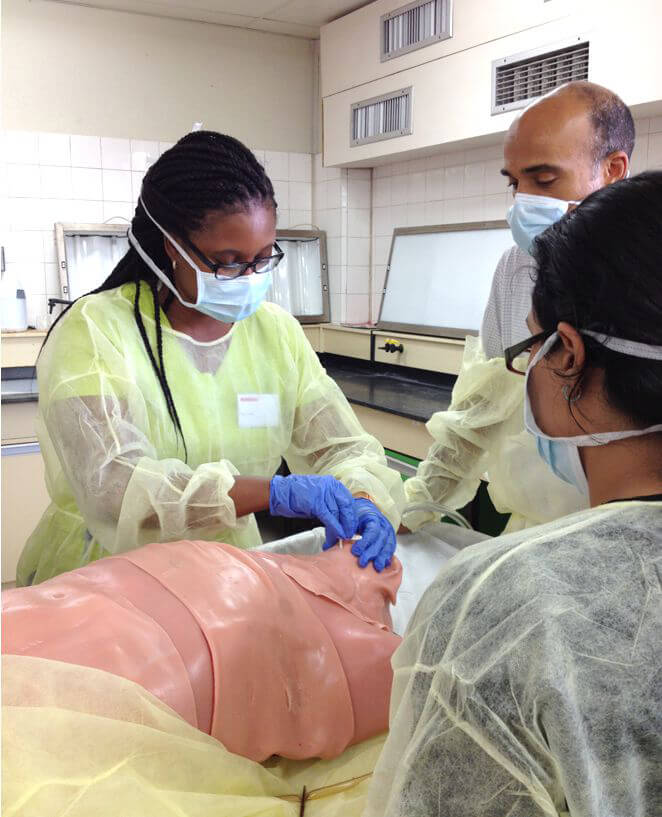 But as PETA and our supporters know, using human-patient simulators in trauma training not only saves countless animals' lives but also teaches surgeons lifesaving skills better than animal anatomy, which differs from that of humans, ever could. As reported by Reuters, we set out to help modernize ATLS programs around the world, focusing primarily on programs in countries facing financial hardships that prevented the purchase of simulation technology.
PETA Vice President Shalin Gala and University of Florida College of Medicine – Jacksonville Professor of Surgery Dr. Marie Crandall have published a new study detailing this global effort in the Journal of Surgical Education—the official journal of the Association of Program Directors in Surgery. According to the study, nearly 70 percent of the 56 global ATLS programs that replied to our survey initially stated that they use animals for surgical skills training and cited financial constraints as the primary barrier to adopting human simulation methods.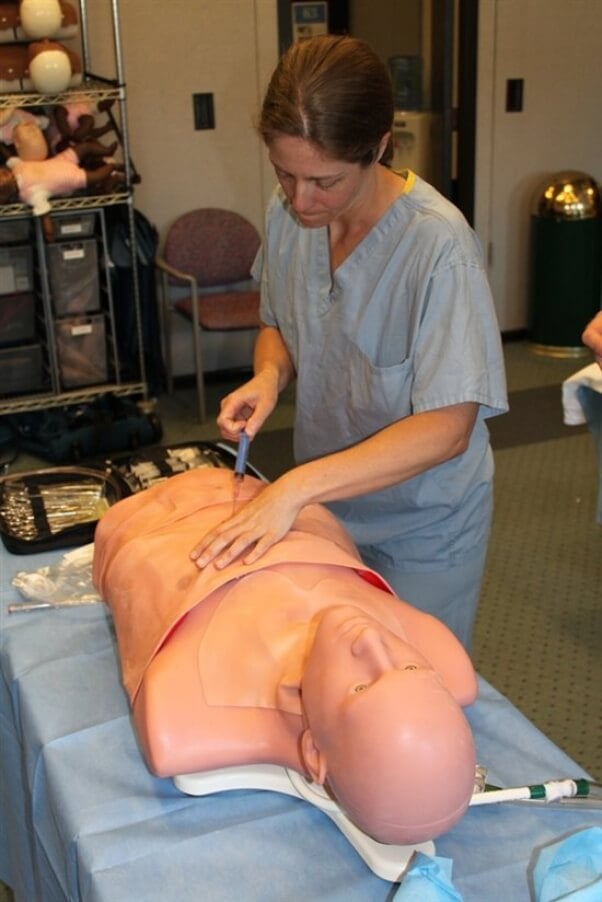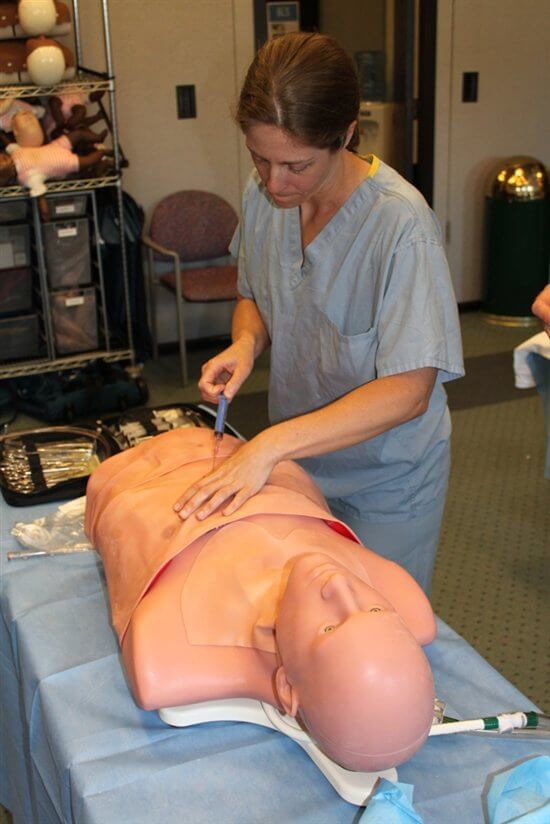 Thanks to a partnership with manufacturer Simulab Corporation, PETA donated 119 advanced TraumaMan human-patient simulator models valued at nearly $3 million to ATLS programs in 22 of these countries. These programs have now replaced their archaic use of animals in surgical training with simulation models that are more anatomically realistic and allow trainees to repeat surgical skills until they achieve proficiency. Moreover, once the simulators were in place, the programs potentially saved money because animal-related expenses, such as veterinary care, food, and housing, were no longer necessary.
Following PETA's simulator donations, 75 percent of the ATLS programs that responded to the survey in our study now use human simulation models instead of animals, saving more than 2,000 animals each year from being mutilated and killed.
The anatomy of goats, pigs, sheep, dogs, and humans may differ, but when it comes to having consciousness, experiencing pain, and cherishing life, we're all the same.
Before they're cut apart during surgical training, the animals used in ATLS courses are transported to and caged in foreign laboratories, which are terrifying experiences. They have loved ones and lives that they value and try to preserve—just like any person would—and don't want to die. But trauma training exercises deprive them of everything that is natural and important to them.
Thankfully, over 99 percent of ATLS programs in the U.S. and Canada have ended live animal use and replaced archaic training methods with advanced simulators. Even the U.S. military has ended the use of animals in ATLS training, following years of pressure from PETA. However, we still have work to do in order to end the use of animals in all trauma training.
Help PETA End the Use of Animals in All Trauma Training 
The Department of Defense continues to shoot, stab, dismember, burn, and kill thousands of animals each year during combat-medic training.
: