We may be best known for our edgy "naked" ads and provocative vegan billboards, but our cutting-edge scientists have been working overtime to save animals behind the scenes. Now, after a decade of leading animal protection organizations around the world in all things science, PETA entities worldwide have pushed ahead to save even more lives by launching an exciting new international nonprofit science organization.
The PETA International Science Consortium Ltd. combines the big-brained resources of PETA and PETA entities in Europe and Asia to promote, fund, and implement non-animal research methods at the national and international levels. Consortium scientists boast a broad range of expertise in pharmaceutical development, molecular biology, biochemistry, and genetics. Together, they will continue to save animals locked away and tortured in laboratory cages and promote public health through better science.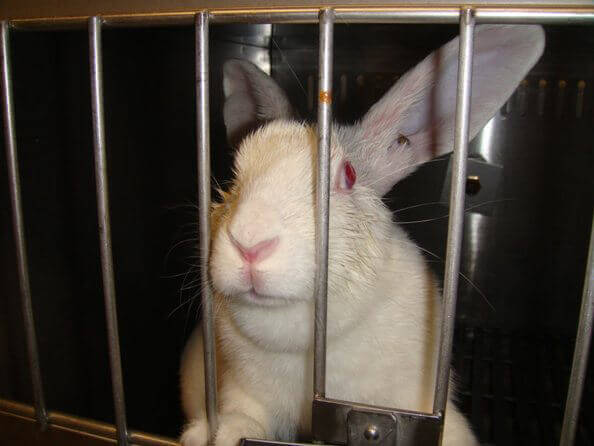 The Science Consortium's Leading Role
The Science Consortium is pleased to announce that it is now an accredited stakeholder in both the European Chemicals Agency, which oversees the largest chemical testing program in the world, and the European Union Reference Laboratory for Alternatives to Animal Testing, which plays a critical role in determining the acceptance and use of non-animal testing methods in the EU and globally. Consortium scientists will be at the table with many important organizations, government regulators, and corporations, helping countries around the world switch to modern, humane scientific methods more quickly.
The Science Consortium will also continue to put its money where its mouth is: To date, its members have provided more than $1.3 million toward the development and implementation of non-animal tests. One test that was replaced by this funding was an archaic and gruesome test in which corrosive chemicals were smeared onto rabbits' raw, scraped skin over a 14-day period. These rabbits were forced to suffer without any pain relief as their skin was eaten away.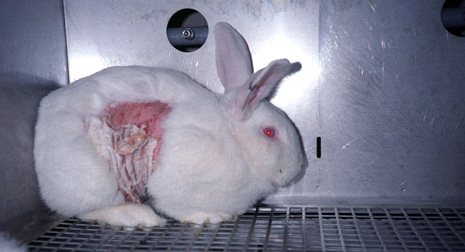 Many people don't know that national and international regulatory agencies require repetitive, cruel animal tests for chemicals that have already been tested on animals. With the vast scientific experience and knowledge that Consortium scientists possess, they will continue to step in, providing governments with valid—and superior—non-animal testing methods to use instead.
You Can Save Animals, Too
Speak out against animal testing and purchase only cruelty-free products. Help support the fight to eliminate and find alternatives to cruel animal tests today.