Throughout June, which is Gay and Lesbian Pride Month, the PETA crew came out to LGBTQ pride festivals around the country to promote compassion for all beings. From San Francisco to Washington, D.C., PETA's Lettuce Ladies were there handing out vegetarian/vegan start kits to promote a cruelty-free diet that can help you go from flabulous to fabulous quicker than Lady Bunny can put on her makeup.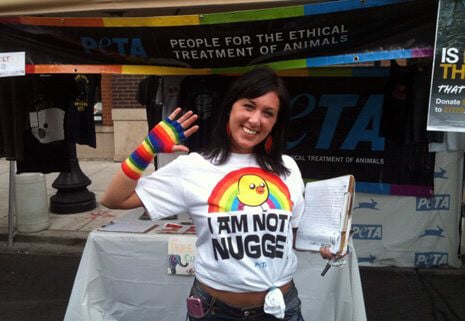 Festival attendees who visited PETA booths and donated to the Rescue & Investigations Fund received a limited-edition rainbow "I Am Not a Nugget" tee.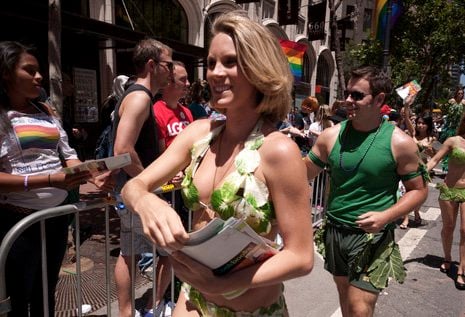 The Lettuce Ladies were a big hit in San Francisco.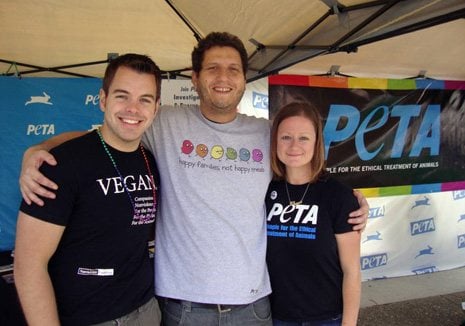 Soon, the PETA Catalog will be offering the rainbow-rific "Happy Families, Not Happy Meals" tee that PETA members rocked at Pride events. You can pre-order yours today!
If you didn't get a chance to stop by a pride fest, you can still join the proud PETA posse by ordering a free vegetarian/vegan starter kit and choosing a diet that's compassionate and kind.
Written by Colleen Borst