There's no shortage of entertaining video games these days: You can build your own world in Minecraft, make virtual friends in Animal Crossing, and much more—but it's no secret that some are more disturbing than others, like Hunting Simulator 2, a video game from Nacon which got PETA France's attention for its glamorization of animal murder.
In Hunting Simulator 2, the second installment of the animal killing simulation game, the "competition" for players are defenseless animals—where's the fun in that? In a letter to the game's creators at Nacon, PETA France suggested an easy animal-friendly swap: Trade guns for cameras and make it a wildlife photography competition. Instead of reveling in bloody carcasses, players could "own" each other by capturing the best images of animals in their natural habitat.
In real life, hunting is a one-sided "game" that other animals are always set up to lose. Hunters track and shoot vulnerable beings as they try to escape, and those who aren't killed immediately often run off only to languish and die—slowly and unseen—from blood loss, infection, or starvation. Others are so stressed from the loud gunshots and commotion that their eating habits are severely inhibited.
Hunting isn't a "game" to the deer, foxes, wolves, and others tormented, maimed, and killed by hunters. Deer are shy, sensitive animals who are important to an ecosystem's natural balance, which hunters disturb by killing them for food, sport, or morbid wall decor.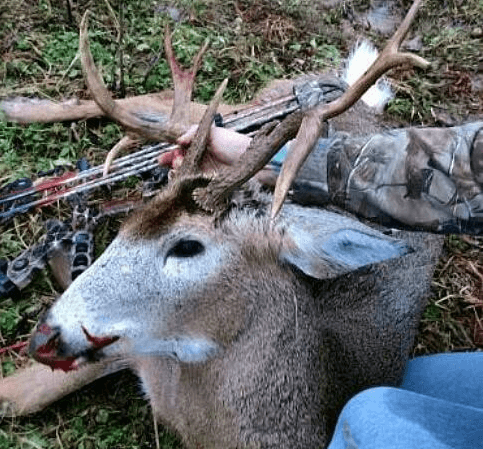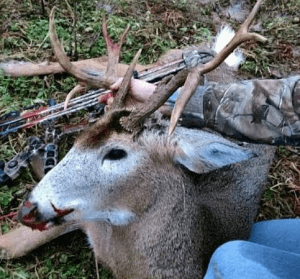 The idea that anyone has a "right" to kill other animals is deeply speciesist, and it should never be normalized—even if the cruelty occurs on a screen.
PETA opposes speciesism in all forms, and that means that even in video games, animals deserve to be treated with dignity and respect. With so many ways to make animal-friendly video games, Nacon should take PETA France's advice and stop glamorizing cruelty.