PETA is suing Tri-State Zoological Park in Cumberland, Maryland, and its owner, Bob Candy, in U.S. federal court under the Endangered Species Act (ESA) over the mistreatment and abuse of lemurs, tigers, and a lion currently held there. Below is a description of PETA's allegations.
This dismal roadside zoo has a long history of animal welfare violations. It was cited last year for failing to provide an ailing, dramatically underweight lion named Mbube with adequate veterinary care, and in February 2017, the zoo announced that he had died.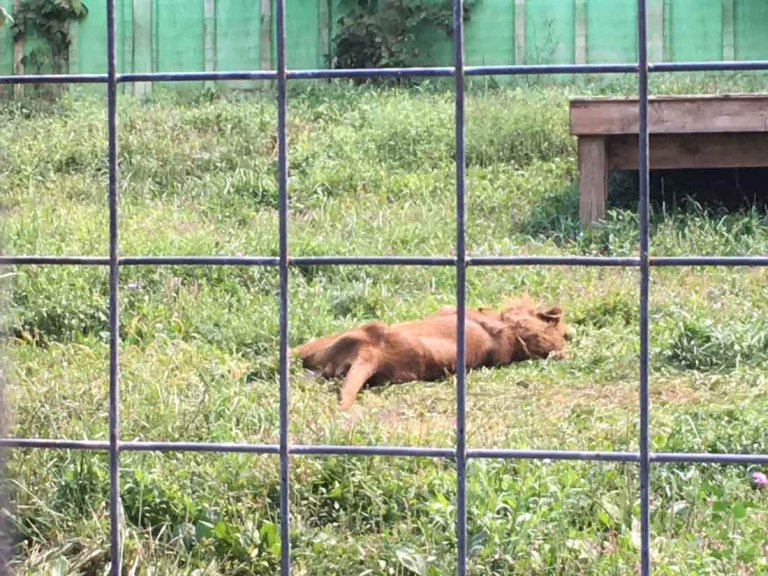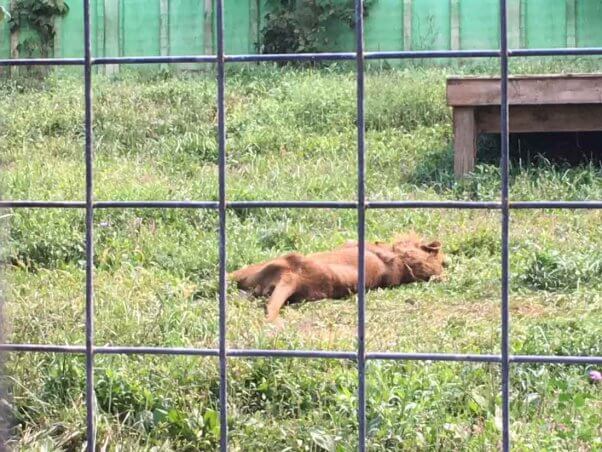 At Tri-State, two ring-tailed lemurs are kept in a woefully inadequate enclosure devoid of any environmental enrichment. Social animals by nature, they are deprived of appropriate companionship, and their living conditions are unsafe and unsanitary.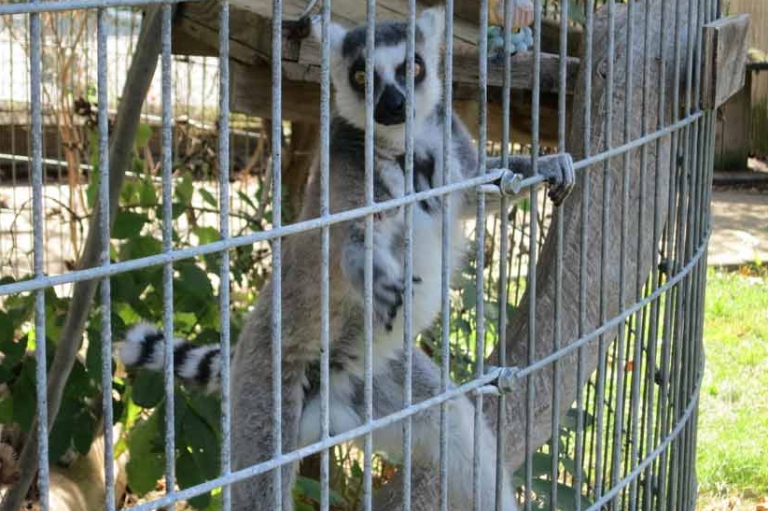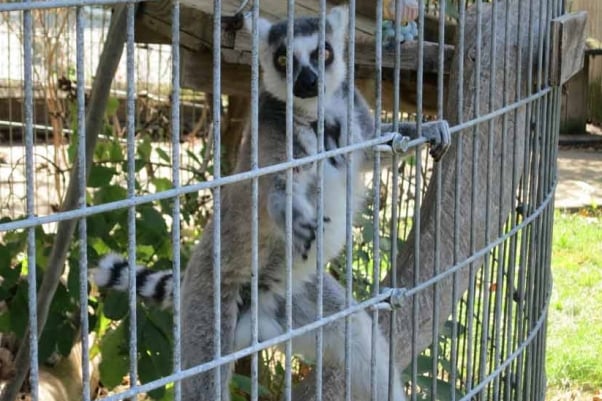 Five tigers are kept at this roadside zoo in decrepit enclosures without proper enrichment, food, potable water, shelter, or sanitation. Free-roaming animals expose them to the risk of diseases, and staff force them to engage in inappropriate and dangerous interactions with the public. In addition, three of the tigers—Kumar, Cayenne, and India—are housed together despite evidence of incompatibility, which causes them significant stress and puts them at risk of injury.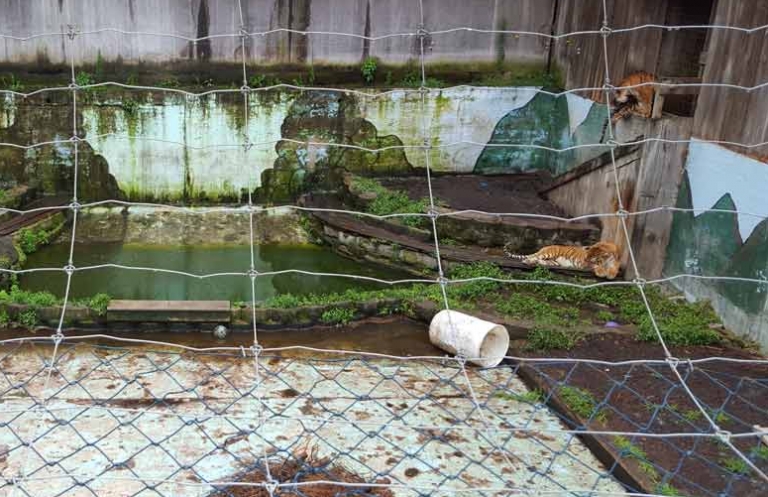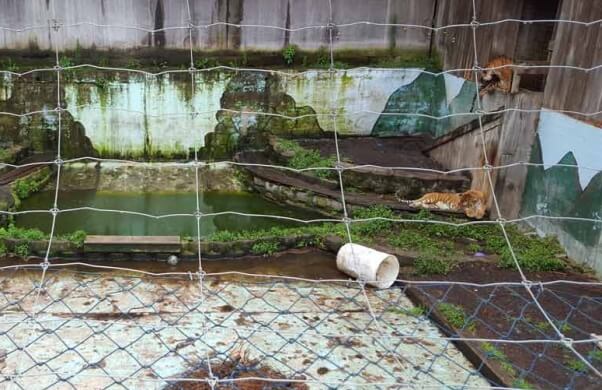 Since the death of Mbube, another lion named Peka has been held at the zoo in complete isolation, which is particularly harmful since lions are social animals. Like the other animals imprisoned at this zoo, Peka doesn't receive proper enrichment, food, shelter, housing, or sanitation, and she, too, is forced into unnatural interactions with visiting tourists.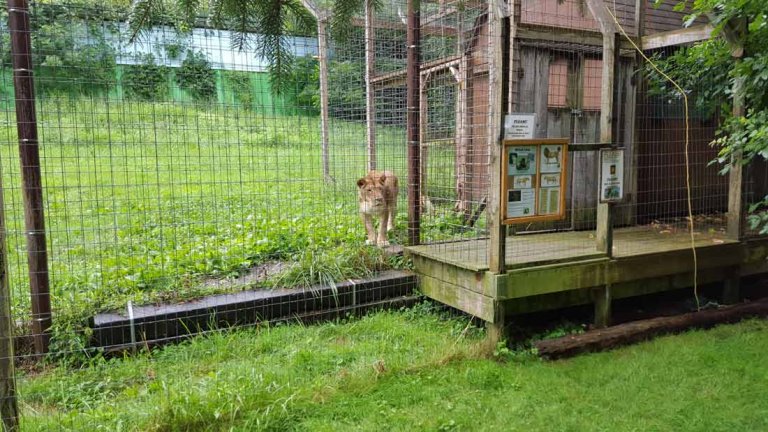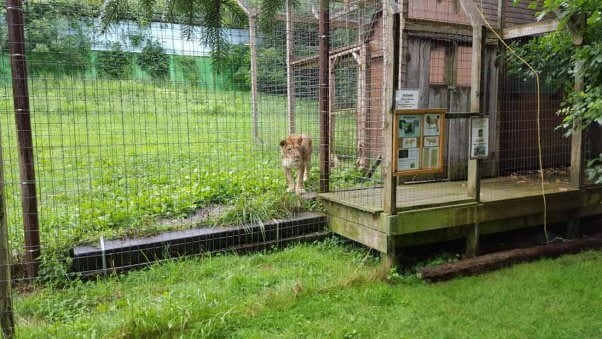 In addition to addressing the concerns above, PETA's lawsuit asks the court to prohibit Candy and the zoo from owning or displaying endangered or threatened species in the future and to require that the current animals be relocated to reputable sanctuaries.
Help us get these long-suffering animals to a reputable sanctuary.
PETA has been tracking the chronic neglect of the animals at this roadside zoo for years. In 2013, the USDA suspended its license for 45 days and ordered it to cease and desist from violating the federal Animal Welfare Act. But even though the agency subsequently rubber-stamped its license renewal, the citations have continued to pile up, and in 2015, the U.S. Department of Agriculture issued an official warning.
Since then, the zoo has continued to prove that it is either unwilling or incapable of addressing the animals' most basic welfare needs. Join us in our efforts to stop this cruelty.