Working for animal liberation is a way of life—and now it can be a way of death, too. PETA has released custom decals—sized for coffins and urns—to help the dearly departed take their animal rights activism all the way to the grave.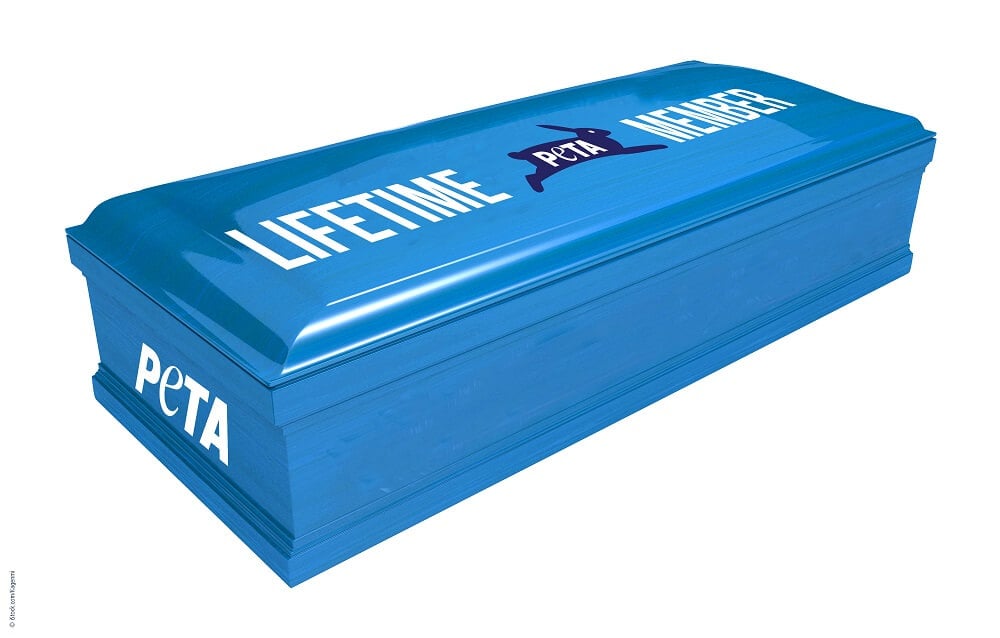 © iStock.com/Kagenmi
The decals, now available at The PETA Shop, include messages such as "PETA Member for All Eternity," "I Told You I Wouldn't Be Caught Dead in Wool!," and "Life Is Short—Don't Wait to Go Vegan." Whether you're setting up a cheeky Halloween display or preparing for your own demise, our stickers will send an afterlife-long message about animal rights. Use the promo code "RIP21" before midnight on October 31 to save 15% on all sticker orders.
Fur Foes, Vegan Advocates, and Other Compassionate People Can Now Go Out Winning for Animal Rights With PETA Coffins and Urns
In 2008, we debuted custom PETA coffins, which ranged in price from $620 to $670, plus shipping. Our custom decals, which can be applied to any coffin or urn, offer an even more affordable option, ranging in price from $30 to $75, plus shipping.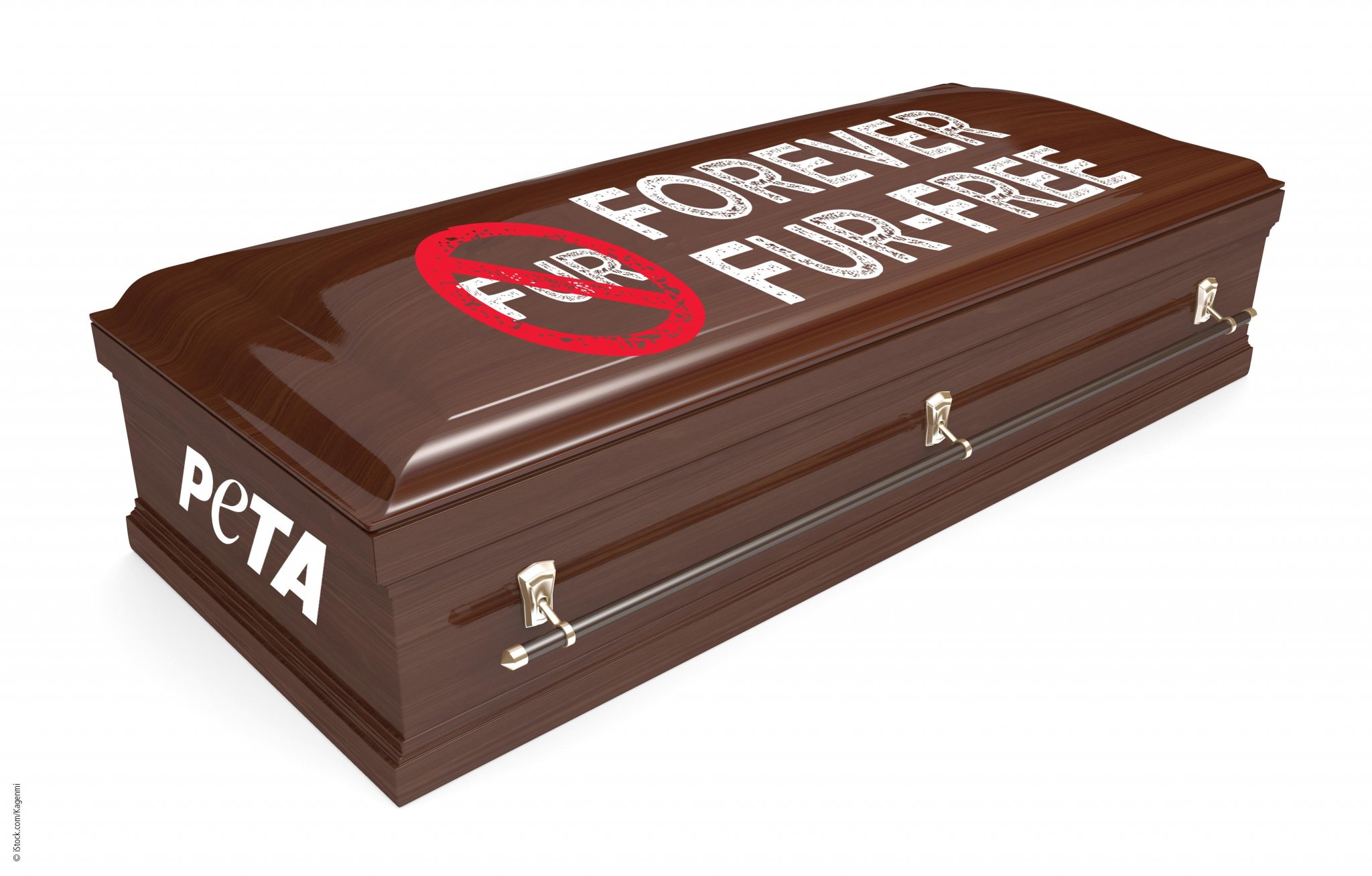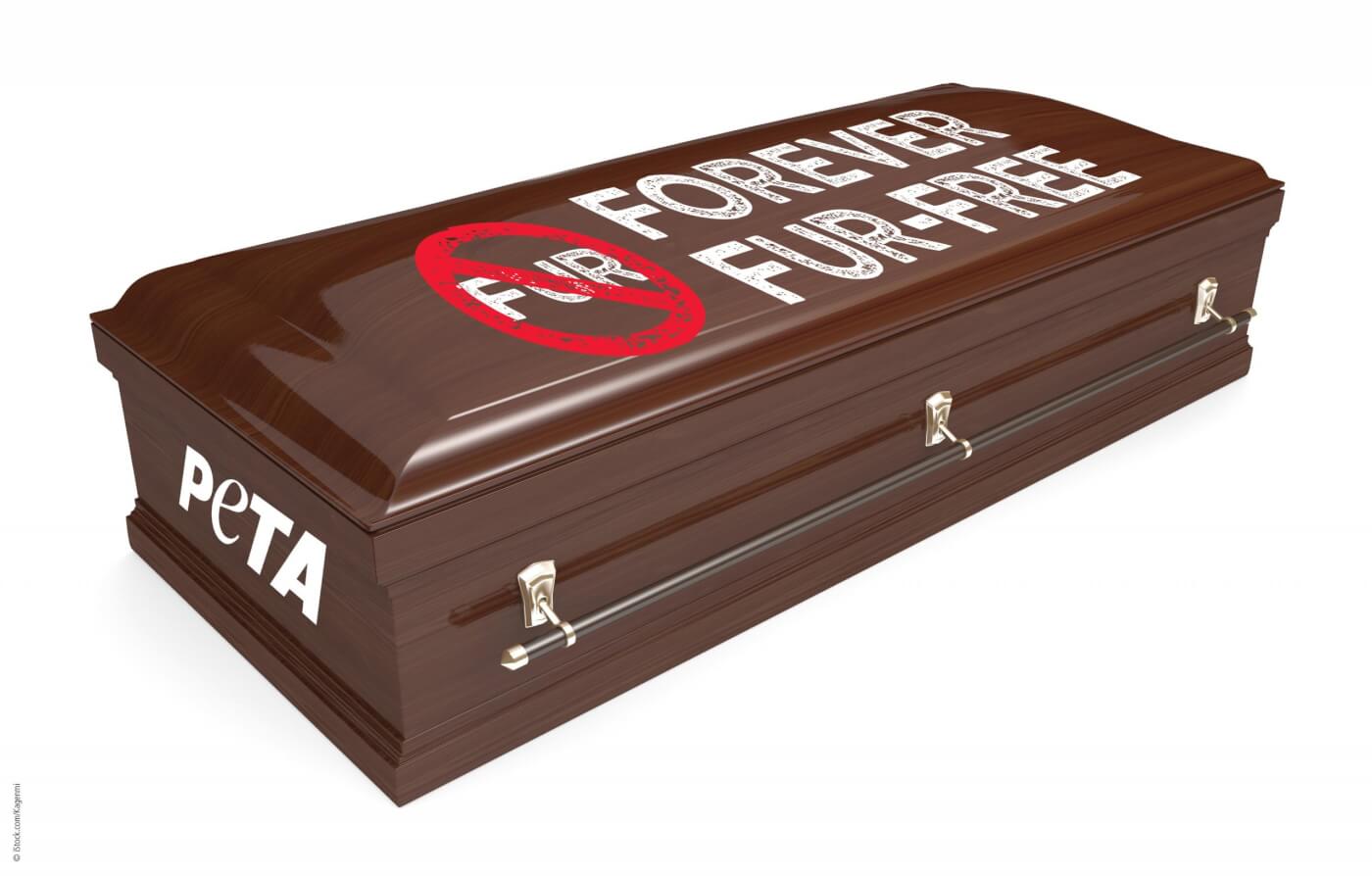 Help Stop Senseless Deaths by Living Vegan Today
Studies show that vegans are often healthier than their flesh-eating counterparts, so if you don't want to shop for a coffin anytime soon, animal-friendly eating is a great move. And vegans save nearly 200 animals a year from a cruel death simply by leaving them off their plates and out of their closets. Need help getting started? We have you covered with easy recipes and shopping tips: