Winter is coming—and PETA is coming for Canada Goose. And now, it seems as if the outdoor clothing retailer has taken notice of our multicity, anti-Canada Goose ad blitz. Citing "numerous complaints," the ad agency Astral Media Outdoor removed PETA's ads from several bus shelters in Toronto after they were up for just one day last month—so our legal counsel sent a letter to the agency pointing out that the censorship violates the Canadian Charter of Rights and Freedoms, which guarantees freedom of expression, and demanding an explanation for the removal of the ads.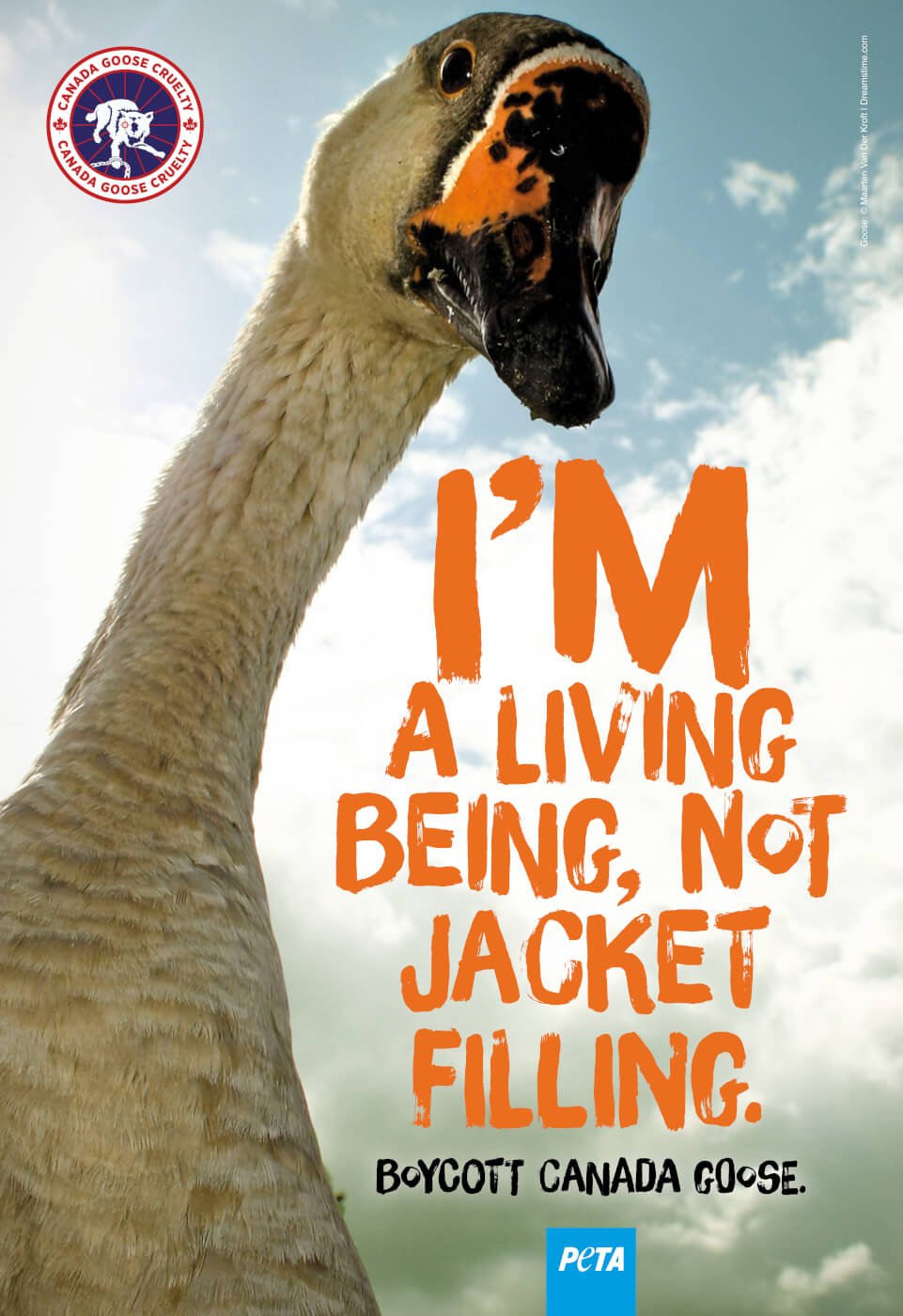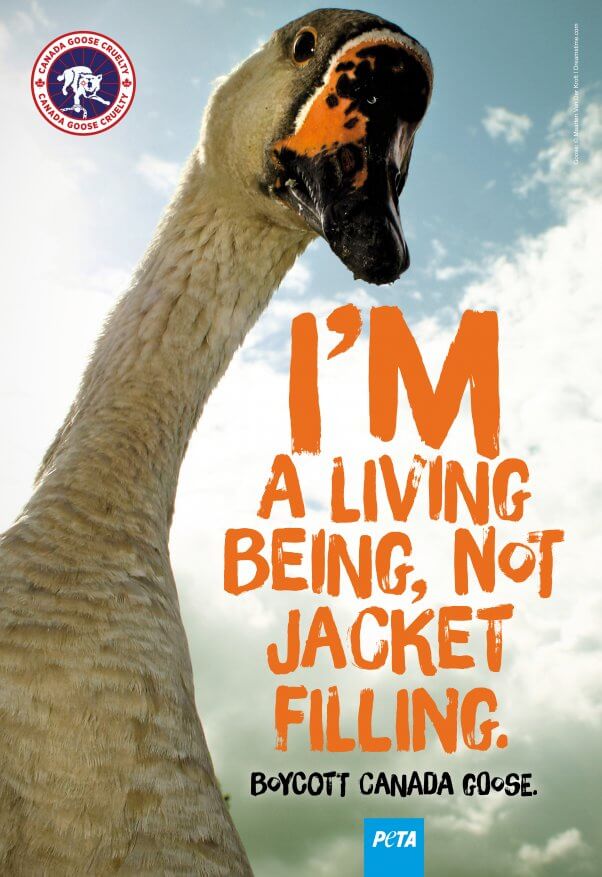 In the letter, PETA's counsel requests that the City of Toronto Legal Services direct Astral to repost the ads immediately and permit them to remain up for four weeks, as was agreed to in the original contract. The ads show a goose proclaiming, "I'm a Living Being, Not Jacket Filling," and a coyote stating, "I'm a Living Being, Not a Piece of Fur Trim," above the words "Boycott Canada Goose."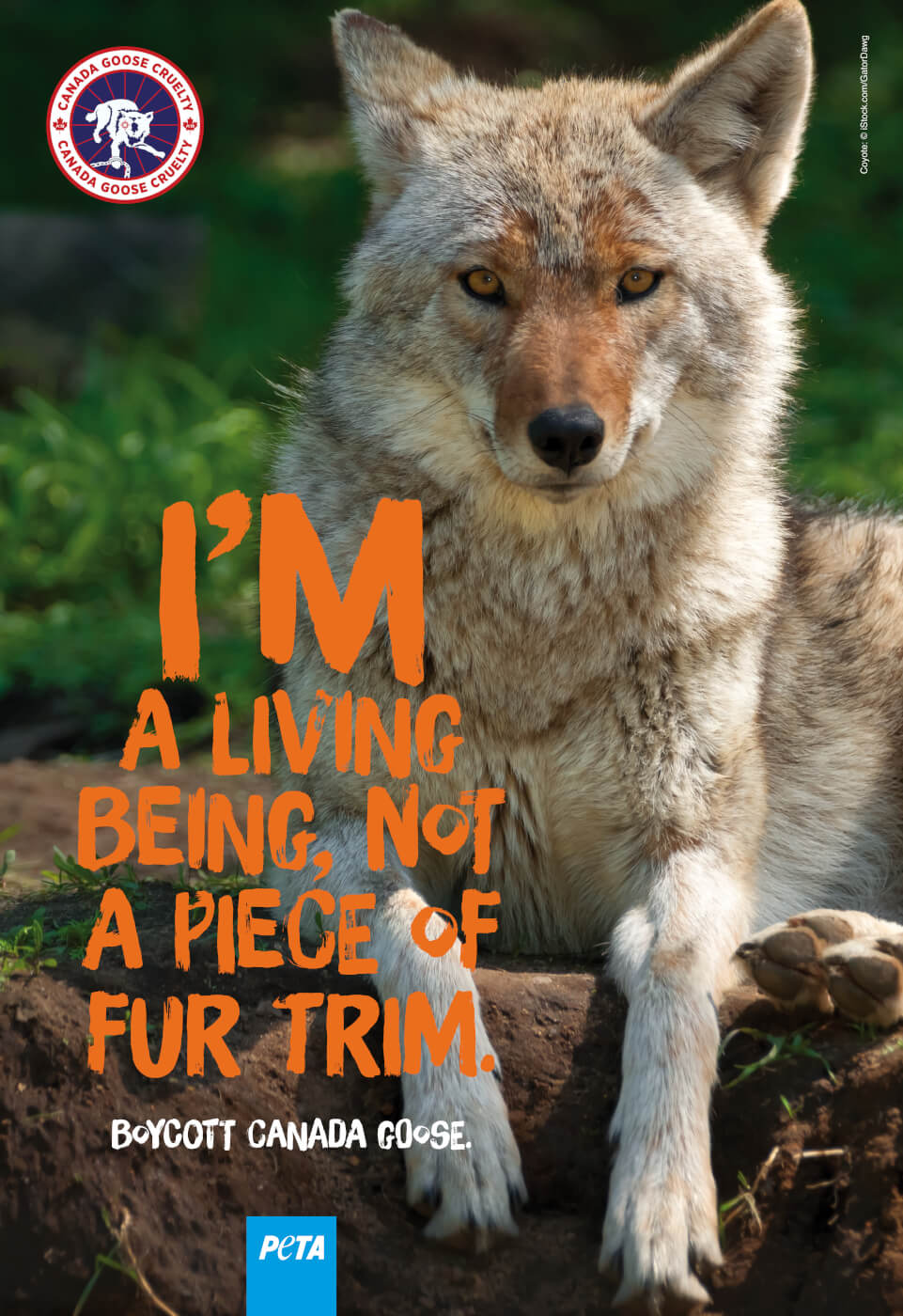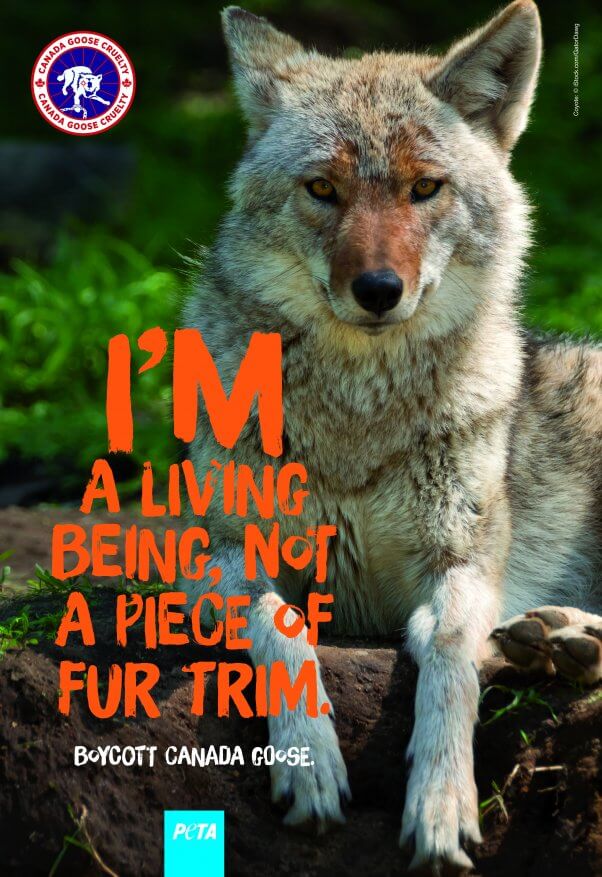 Pulling ads that highlight the agony of suffocated geese and bludgeoned coyotes shields Canada Goose from public scrutiny. PETA will continue running ads encouraging shoppers to steer clear of the brand's fur-and-feather coats until it switches to warm, high-tech, and cruelty-free vegan fabrics.
What You Can Do
Animals suffer and are killed in the production of Canada Goose apparel. Never be silent: You can speak out against the company's cruelty today by taking action below.