PETA is helping to halt youth mobs in Philadelphia—with knowledge. Worried that the teen violence in the City of Brotherly Love could escalate to the level of England's riots, Philadelphia Mayor Michael Nutter responded to the reports of teens robbing and assaulting people by instituting an early curfew for anyone under 18.
But PETA has a solution that may be more readily accepted by parents and teens. We sent Just Choices humane-education DVDs to Dr. Arlene Ackerman, superintendent of the School District of Philadelphia. Just Choices explains social justice movements and how people's everyday choices can affect others. It also helps teachers educate students about the most important lesson of all—being kind.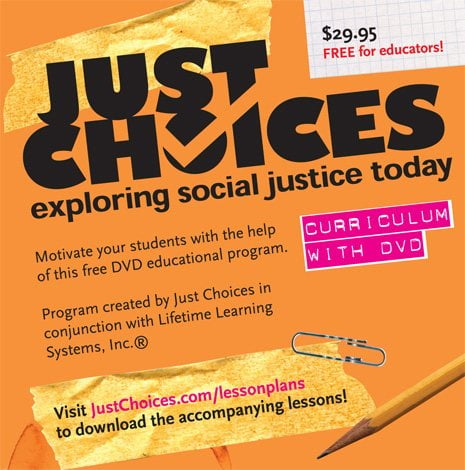 To get Just Choices or other TeachKind materials for your school, visit TeachKind.org.
Written by Michelle Kretzer