Update: Well, that didn't take long. A PETA staffer, apparently seeking to welcome a classy and sophisticated character to her abode, snapped up the always elegantly attired Truman not long after he was featured on this very blog. And just like that, he and his new feline housemate, another rescue named Meetball, have become best buddies.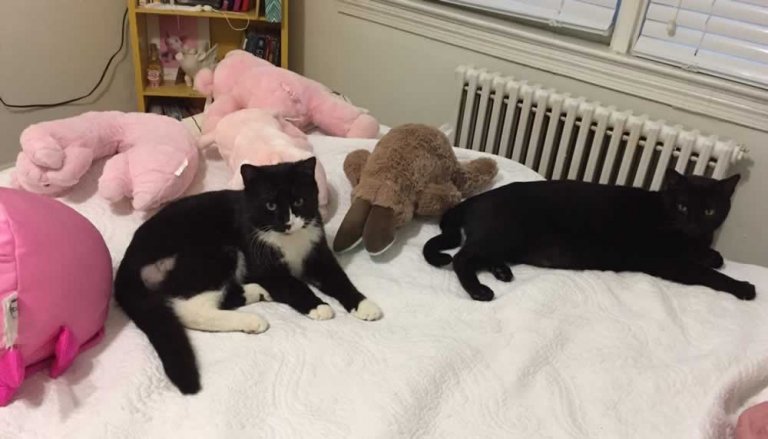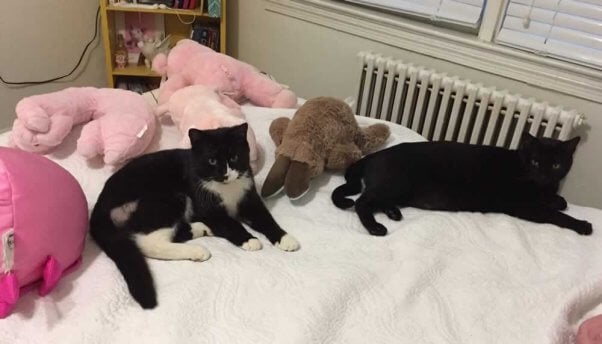 Truman is always dressed for a high-society party, but he's not above playing the valet. Below, he gives Meetball some spit and polish—literally.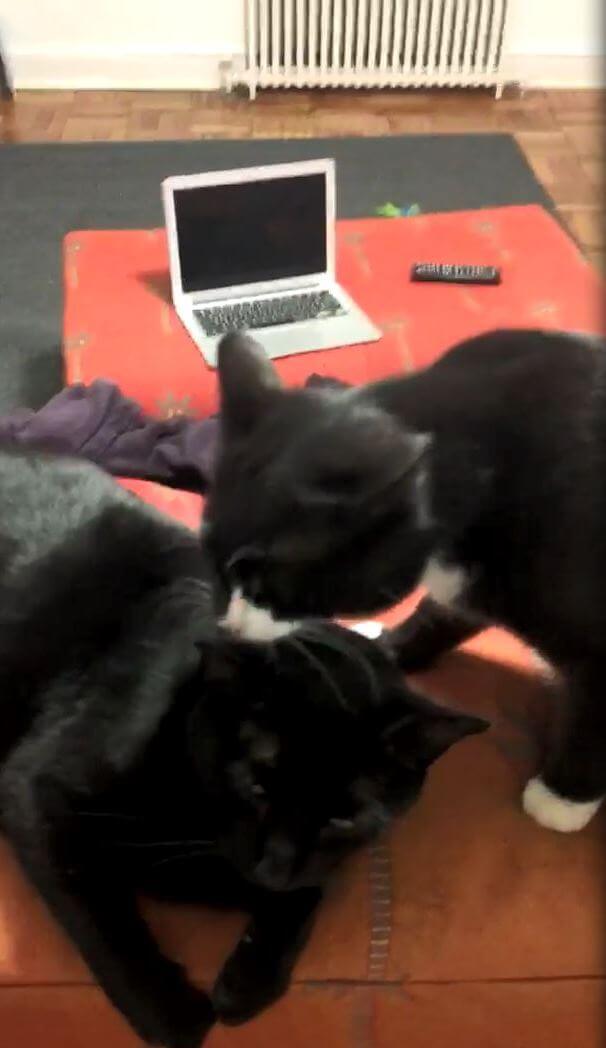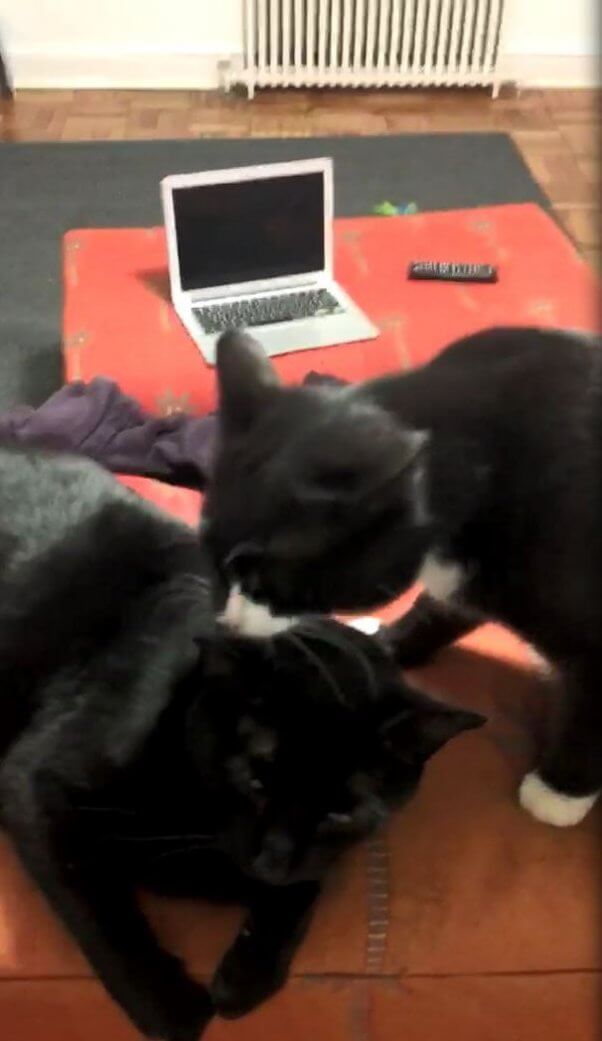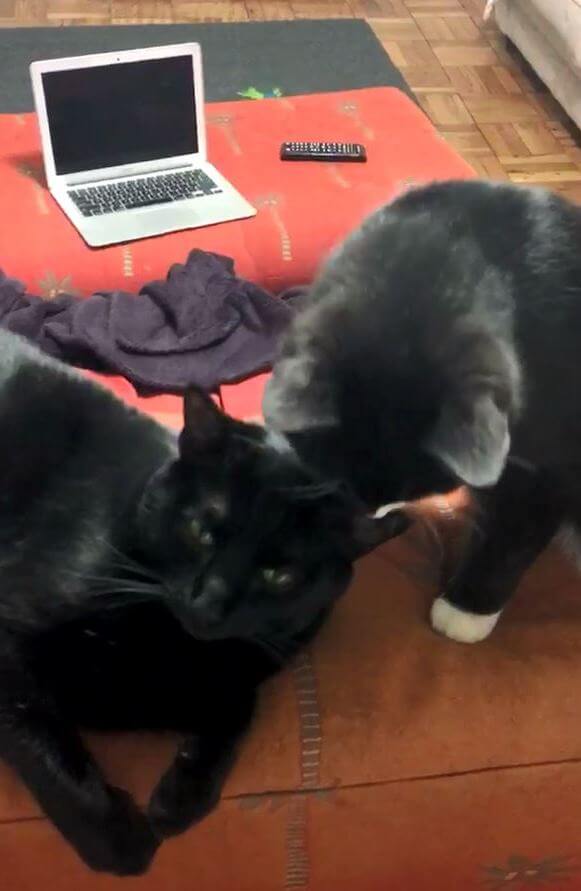 Originally posted on March 23, 2017:
Truman, an approximately 2-year-old tuxedo cat, wasn't always the regal, sophisticated socialite he is today. Just like all great rags-to-riches stories, his begins humbly.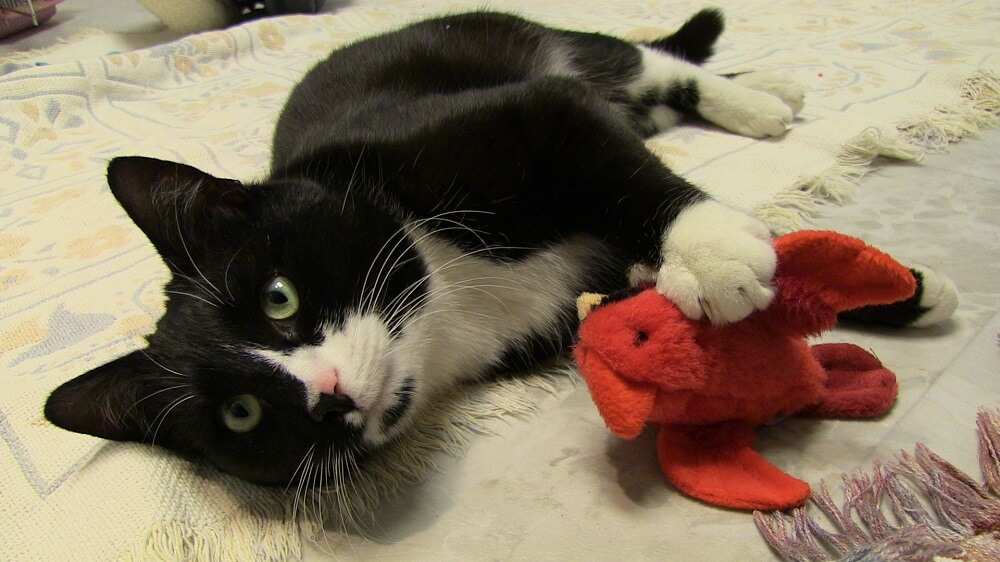 Prior to being rescued, Truman was homeless, living outdoors near a shopping center in Maryland. A kind employee fed him, along with several other cats. But area business owners didn't want them around and forbade employees from continuing to feed them, so the employee contacted PETA. Around this time, Maryland was in the midst of severe winter weather and temperatures were bitterly cold, so fast action was vital.
PETA's Washington, D.C., staffers transported the majority of the cats to a local open-admission shelter, but Truman went to the PETA office. Now, with more charm than a leprechaun, he's ready to wow the world and claim his spot as the most dapper cat in town.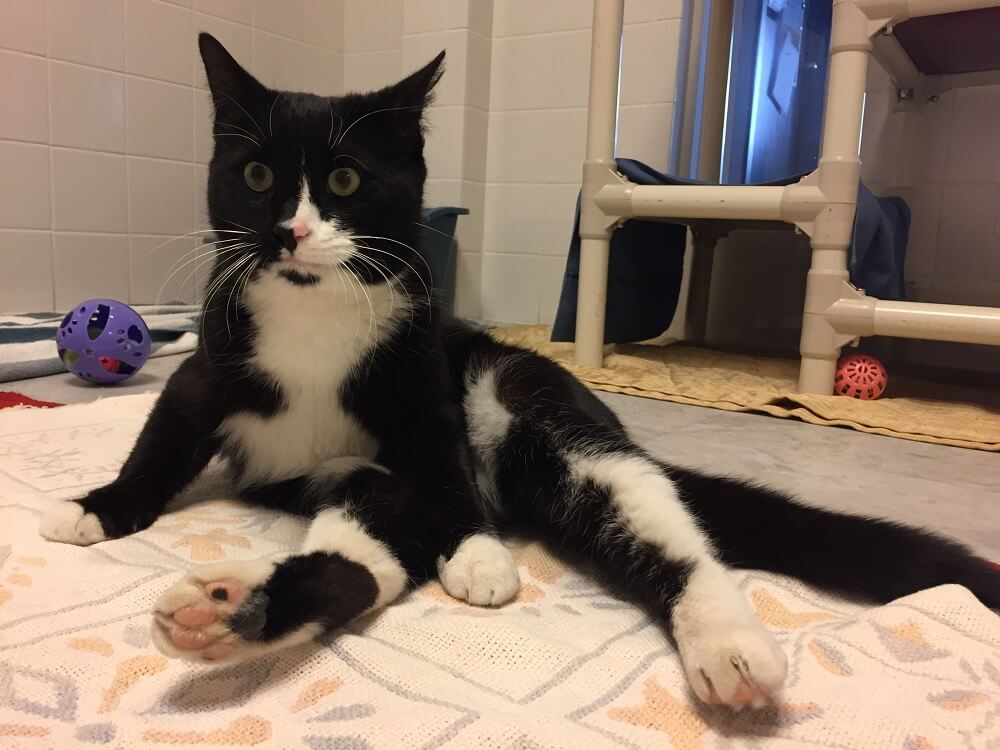 Some people actually claim that Truman is the most interesting cat in the world. Rumor has it, he was the first pick for the Dos Equis cultural icon "The Most Interesting Man in the World," but he politely turned the gig down because he doesn't drink.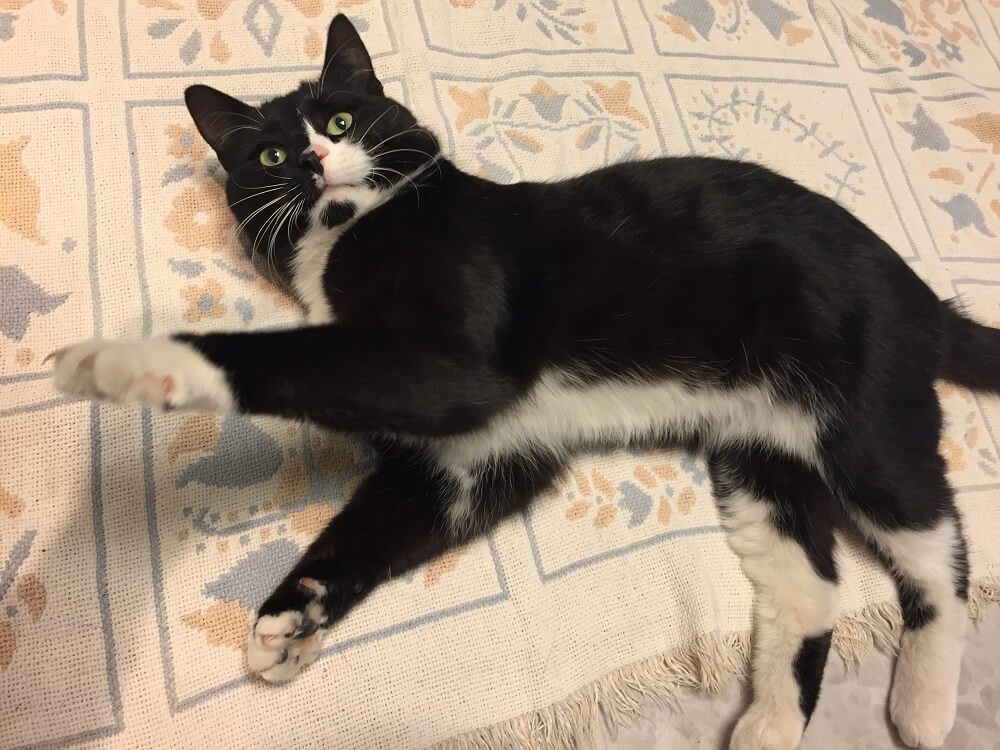 Always dressed to impress, he's a social butterfly and a friend to everyone. One of his signature wooing methods is to make "air biscuits" with his paws when he sees people—this melts hearts and wins over crowds every time.
Truman knows that being a gentleman never goes out of style, so he's sure to greet guests with a meow when they enter the room. When folks need someone to vent to about their daily stress, he's an attentive listener, ready to comfort the weary.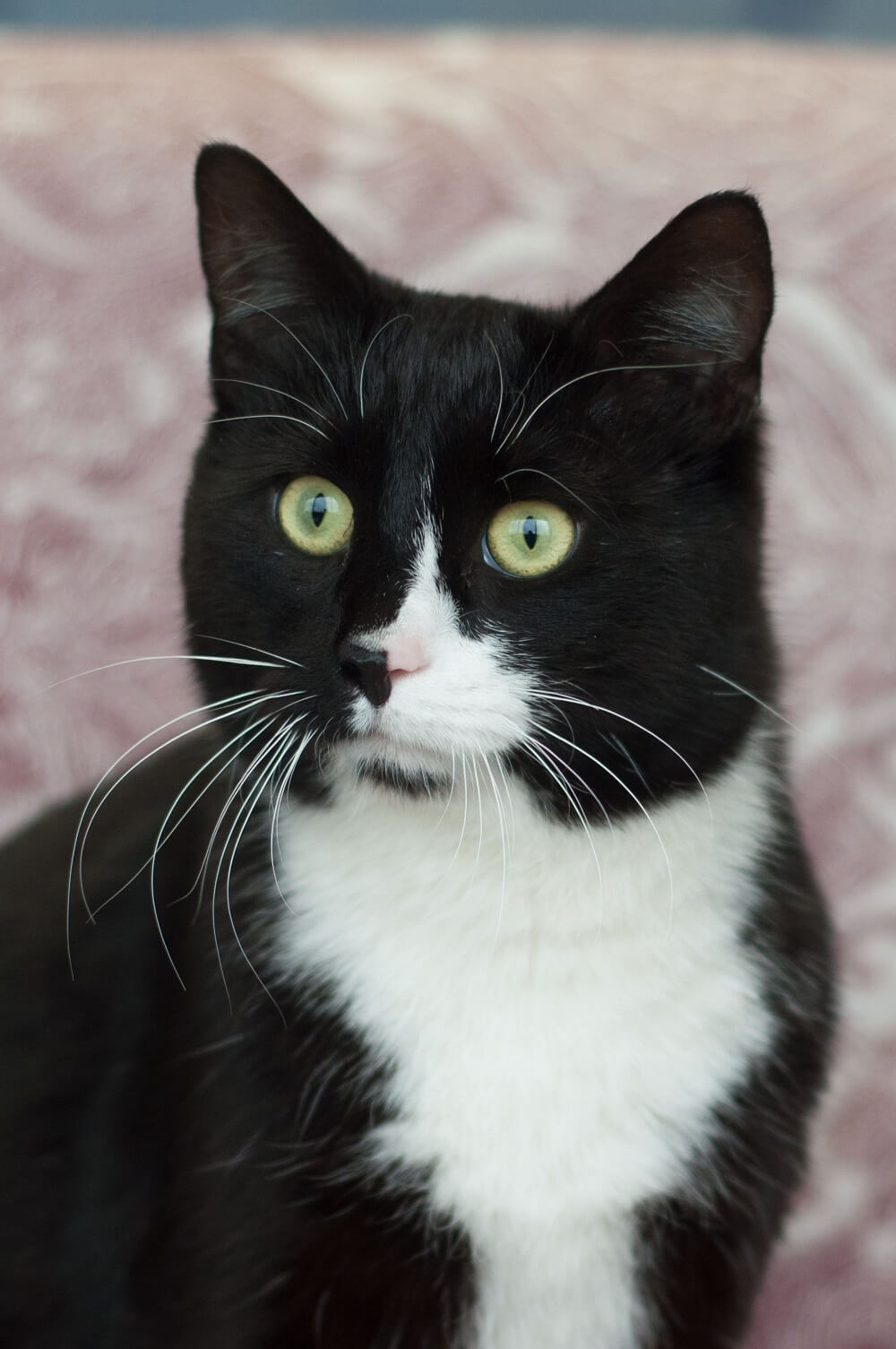 Looking for the perfect wingman who will add a bit of refinement to your life? E-mail [email protected] to find out more about adopting this genuine class act.