What do Toronto officials have against PETA's freedom of expression to save animals?
Pattison Outdoor, which sells ad space on behalf of the Toronto Transit Commission (TTC), has repeatedly refused to respond to any of PETA's inquiries about running ads within the Toronto transit system—so we're demanding an explanation.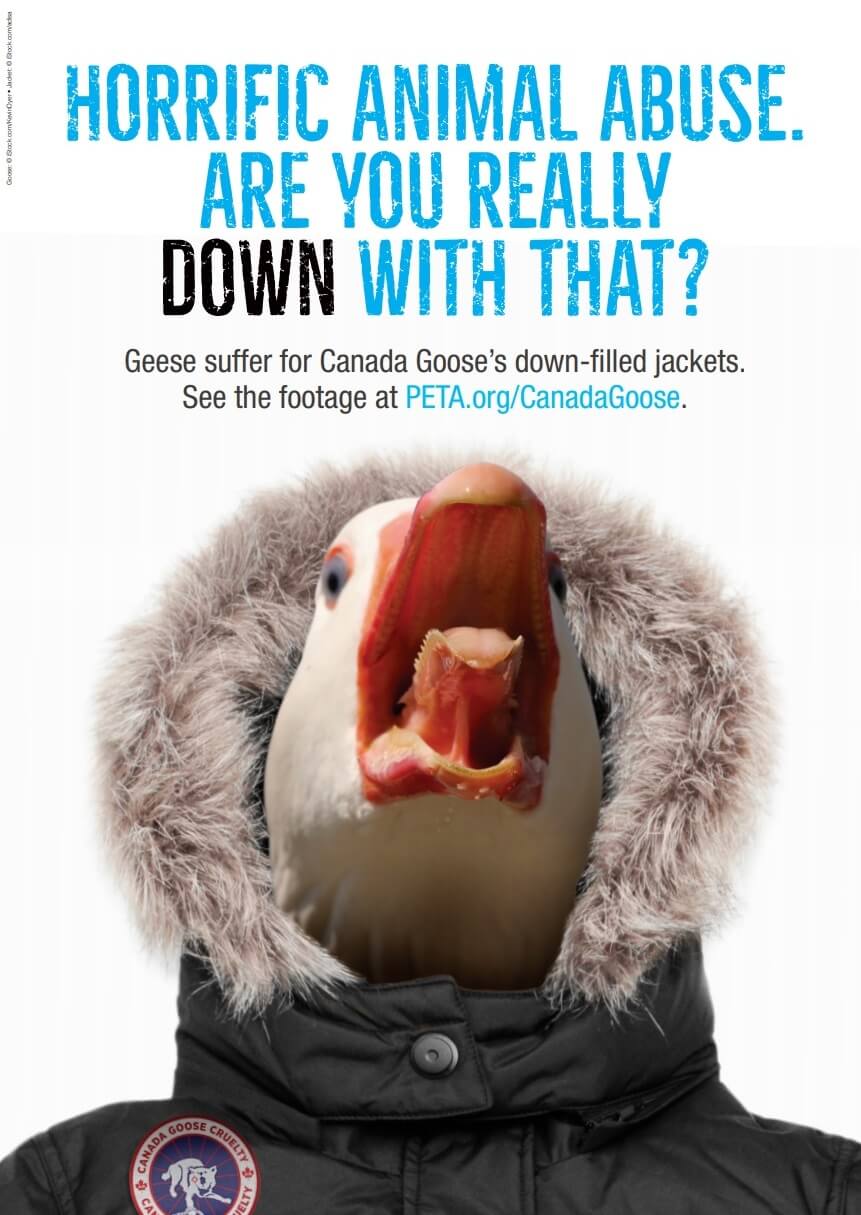 PETA's legal counsel sent a letter to the TTC noting that all the ads proposed by PETA comply with Canadian advertising standards, so as a public transit agency, the commission cannot lawfully refuse to display them.

Cow: © Aneesh Sankarankutty
The ads include three variations of an animal's face next to the words "I'm ME, Not MEAT," and another that shows a horrified goose wearing a parodied Canada Goose jacket below the words "Horrific Animal Abuse: Are You Really Down With That?"

Pig: © iStock.com/IlonaBudzbon
This blanket refusal even to respond to PETA's inquiries unreasonably violates our right to free expression.
Make no mistake—PETA is prepared to take the issue to court if necessary. There are simply no excuses for rejecting ads that alert people to the agony of coyotes who bleed and struggle in traps for Canada Goose's coats or animals who suffer and die on farms for their flesh.

Don't let suppressed freedom of expression stop you from saving animals!
The TTC may not want you to learn more about going vegan or the cruelty behind every fur-trimmed, feather-stuffed Canada Goose jacket, but that doesn't mean you can't. Click on the buttons below to find out more about each issue, and consider using your own voice for animals by joining PETA's Action Team today.