PETA has more scientists working to promote the development and validation of non-animal testing methods than any other animal-protection organization, and next week, thousands of attendees at the 10th World Congress on Alternatives and Animal Use in the Life Sciences will hear about our cutting-edge projects.
When you see what Texas A&M University is doing to dogs, you'll want to hug your dog extra tight. https://t.co/gAnk1pontS pic.twitter.com/EK1TTPA1UI

— PETA (@peta) February 21, 2017
At the meeting—the premier conference on alternatives to animal use—our experts will share information with attendees about Texas A&M University's cruel and failed attempts to mimic human muscular dystrophy using dogs, and they'll expose the reasons why painful sepsis experiments on mice don't help human sepsis patients.
It's 2016. With so many non-animal testing methods, there's no excuse to experiment on animals. https://t.co/CzjA9OWyPS #StopAnimalTests

— PETA (@peta) January 18, 2016
PETA posters will present original research documenting how the exclusion of mice and rats from the federal Animal Welfare Act has caused pain, injury, and death as a result of neglect and incompetence for untold numbers of these little creatures.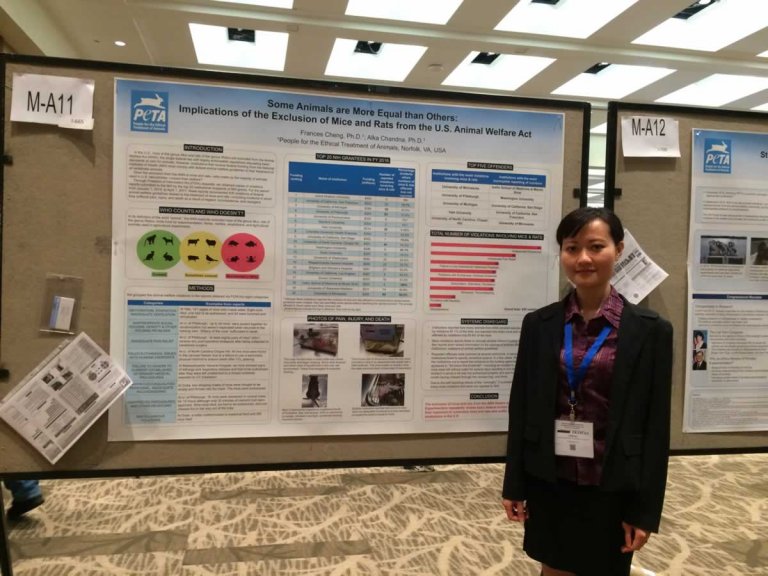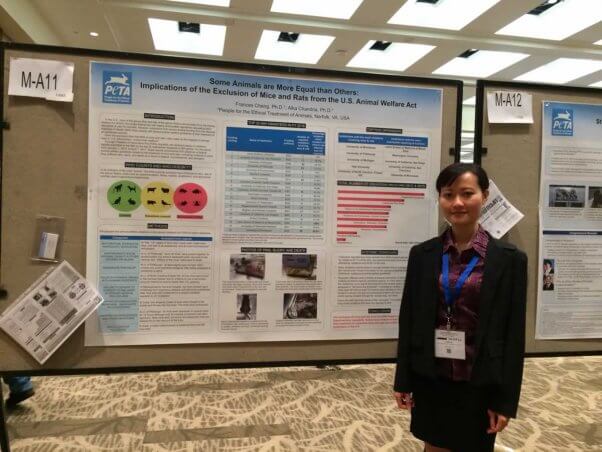 Another poster presentation will critique the National Institutes of Health's failure to comply with a congressional directive to conduct a meaningful review of the ethics governing the use of nonhuman primates in experiments.
Superior, non-animal methods exist to help cure disease. There's no reason to continue experimenting on mice & rats.https://t.co/w39126jTFY

— PETA (@peta) February 1, 2016
Scientists from the PETA International Science Consortium Ltd. will also attend the meeting and give talks on technology to replace the use of animals in eye-irritation testing, inhalation testing, and antitoxin production. The Consortium will have a booth at the conference and will provide information about non-animal test methods.
You Can Help Support Animal-Free Science, Too
Please urge Texas A&M University to close its dog laboratories, stop breeding dogs to be afflicted with muscular dystrophy, release all dogs for adoption into good homes, and redirect its resources toward humane research methods.