Dumpster diving is hardly Penny's hobby of choice, so when she was discarded like a busted bicycle at a local junkyard, she was understandably scared and confused. No dog deserves to be tossed out with yesterday's trash, but for this sweet-natured girl—tiny and trusting—the desertion particularly stung.
Lucky for Penny, a kind person found her cowering amid the compost and brought her home to safety. Eager to help but unable to keep the young mixed-breed dog permanently, her rescuer called the pros at PETA for help finding her a forever family.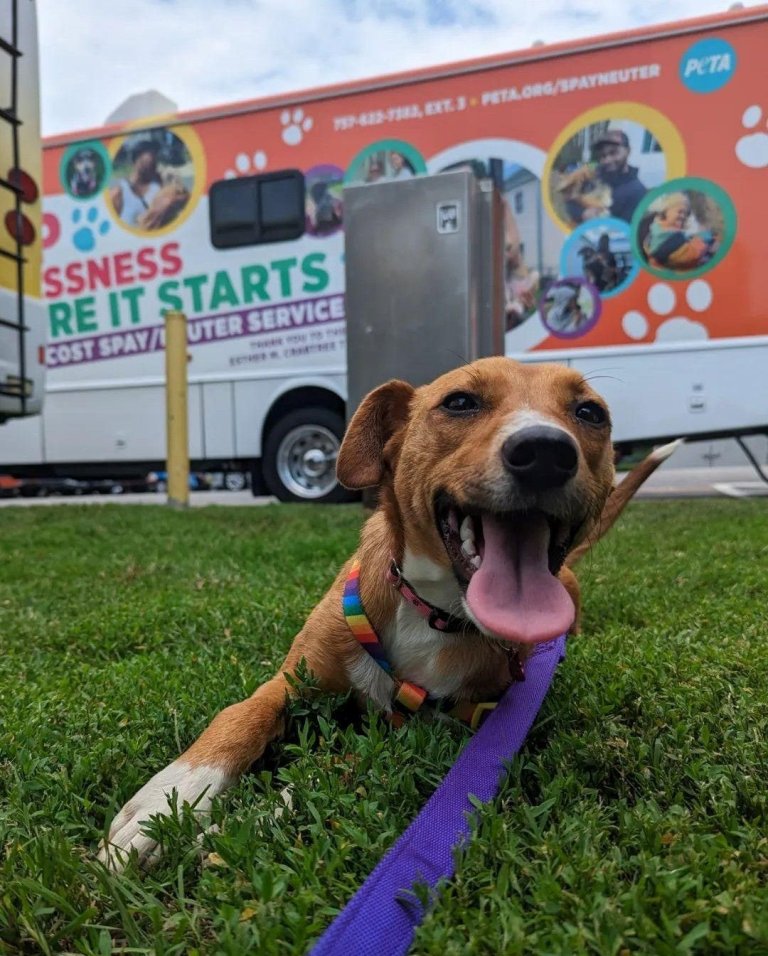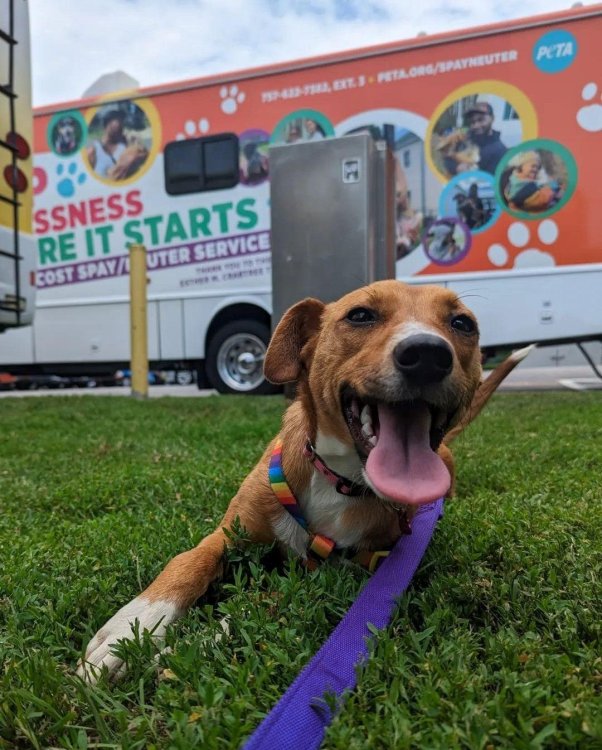 At the Sam Simon Center, PETA's headquarters in Norfolk, Virginia, Penny quickly charmed everyone she met with her laid-back, affectionate personality. Her brief history in the dirty, dangerous dump left her in need of some major rest and recuperation, but her experience of being cruelly abandoned didn't diminish her love for quality time with any friendly human willing to lend her a lap.
Penny is about 1 year old and a petite lady at around 25 pounds—the perfect size for any house or dog-friendly apartment. She also comes cat-approved—her current foster home includes two cats, who report that her calm demeanor is much appreciated. When it comes to other dogs, Penny's a little wary—the junkyard isn't known for its puppy playdate opportunities—so she'll take a little time to warm up to potential canine siblings.
The queen of chill, Penny would make the perfect companion for anyone who can show her the devotion and respect she deserves. She's just as content enjoying a cozy weekend at home as she is exploring the great outdoors, and she's quickly getting the hang of walks on a leash. She especially enjoys stopping to sniff the flowers and trees—so much fresher than eau de dump!
Do you have room in your family for this Penny from heaven? E-mail [email protected] to learn more.