Wearing little more than bodypaint, two PETA "crocodiles" appeared outside a Louis Vuitton store in Charleston, South Carolina, on Thursday and draped themselves on an oversized purse with a sign proclaiming, "Louis Vuitton: A Look That Kills."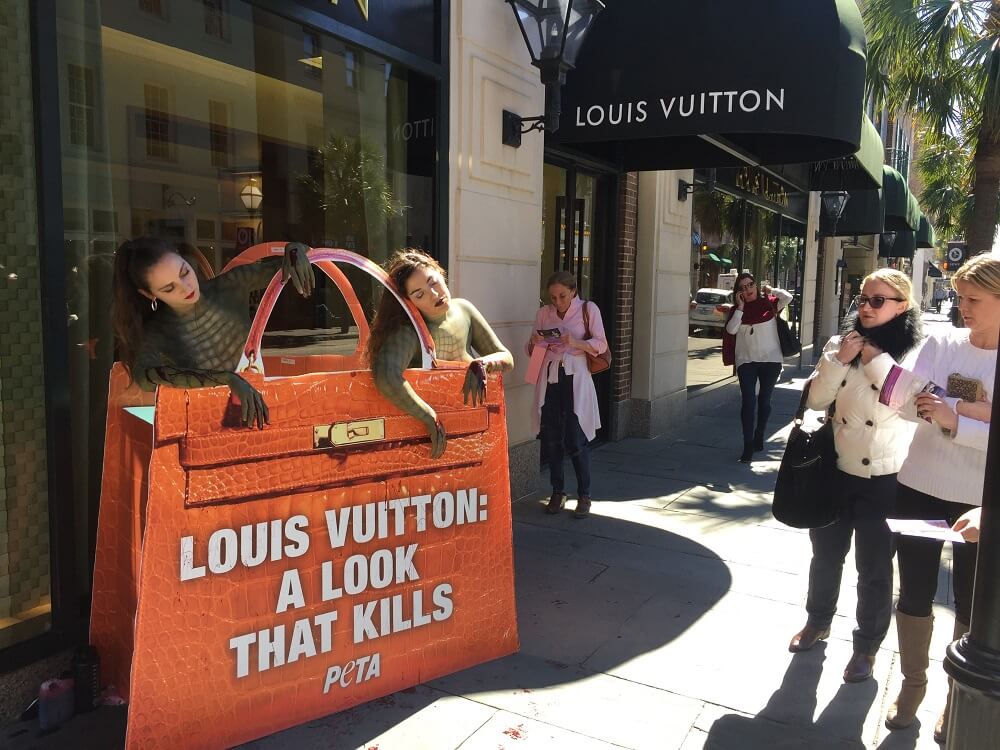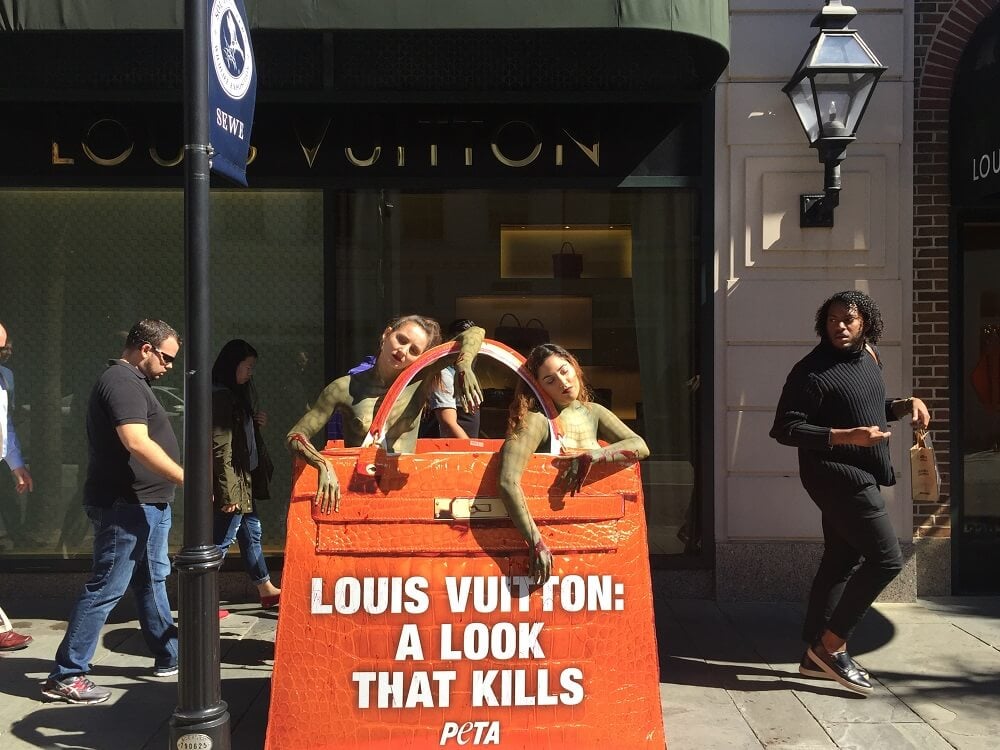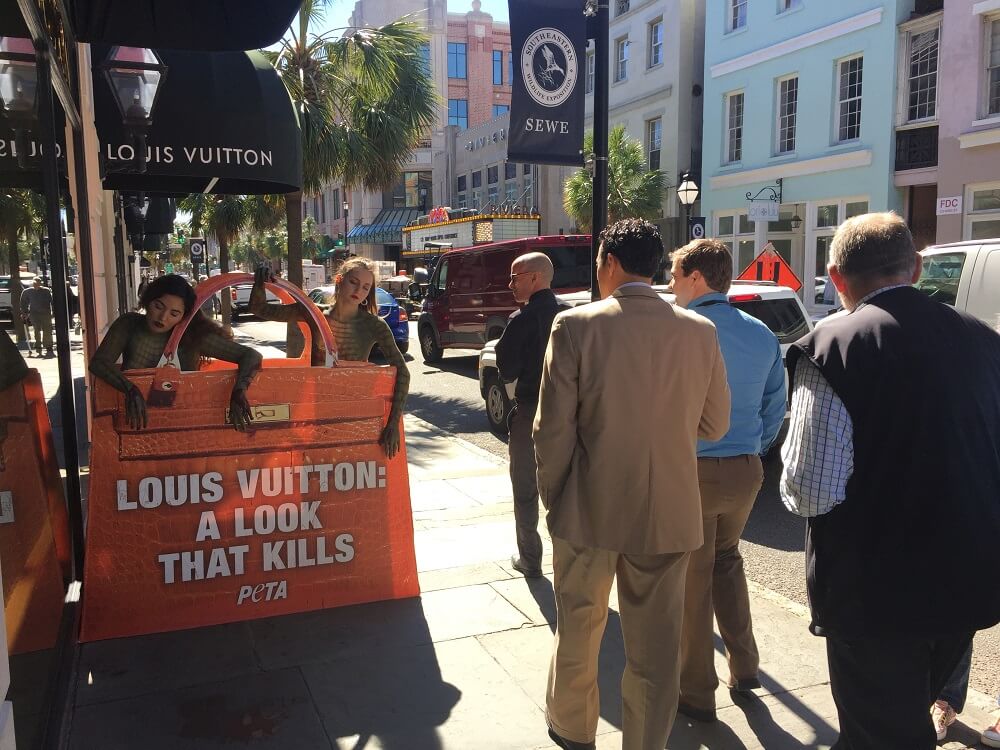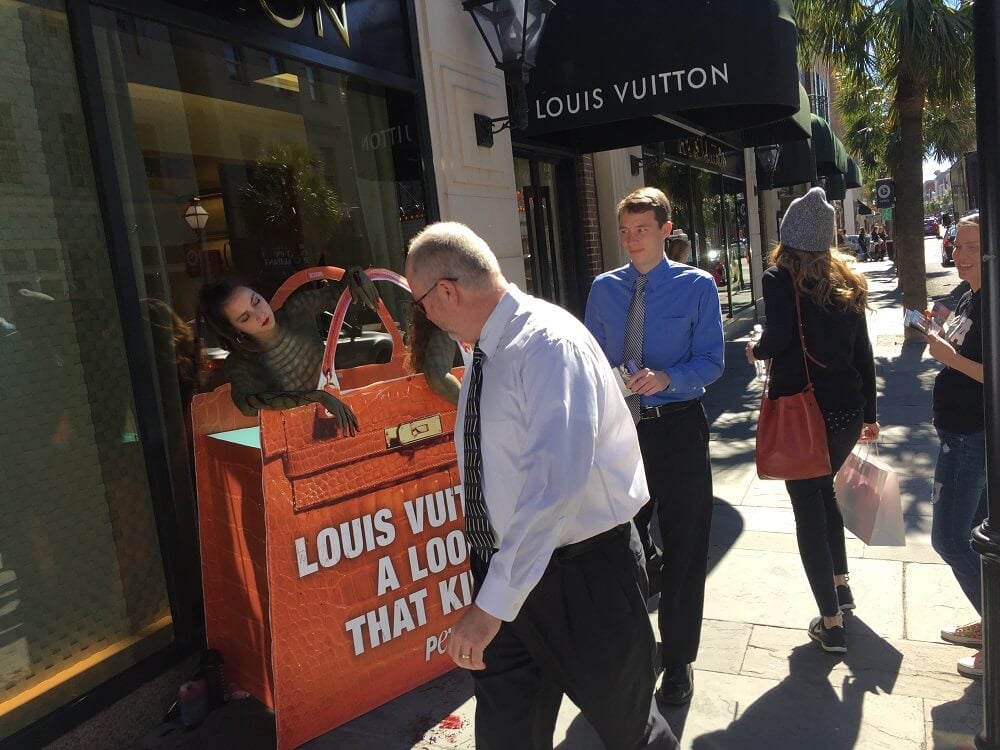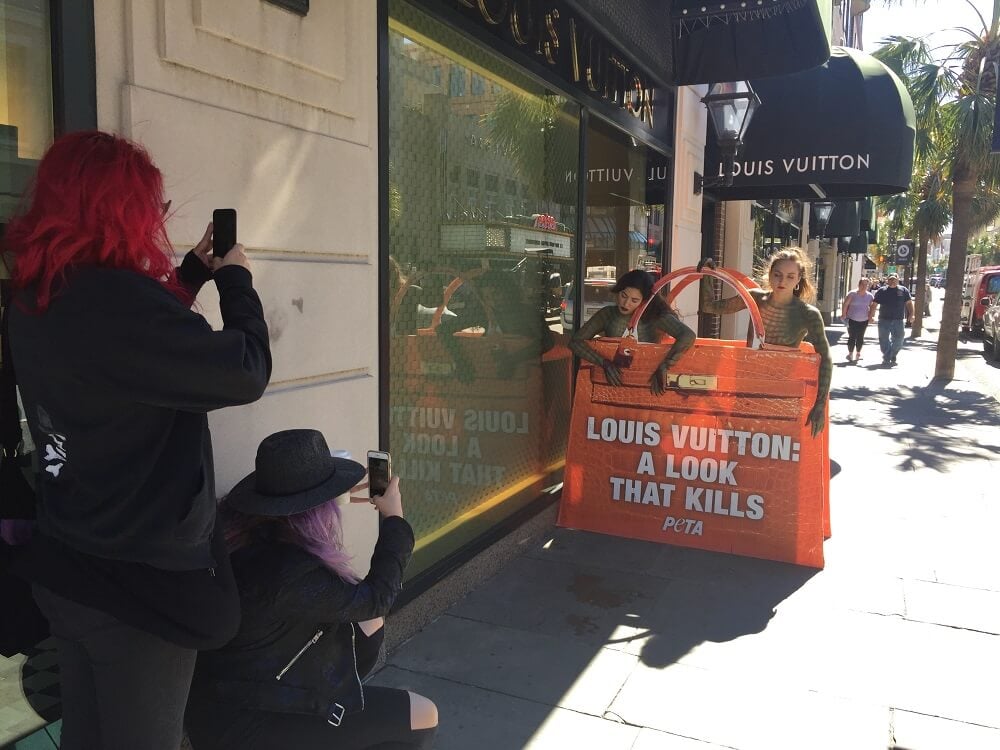 Every crocodile-skin handbag represents the hideously gruesome death of a sensitive animal.
Studies show that buying "luxury" items satisfies some people's desires to be associated with an elite group. But owning products made from animals doesn't elevate consumers to a higher social status—it just demonstrates that they support industries that abuse, enslave, and kill animals.
PETA is calling on shoppers to ditch exotic-skin bags, watchbands, shoes, and other accessories, following a PETA video exposé of crocodile farms in Vietnam, including two that say they've supplied skins to a tannery owned by Louis Vuitton's parent company, LVMH. The eyewitness footage shows that thousands of reptiles lie motionless in tiny concrete cells, some shorter than their own bodies, and that workers hack into thrashing crocodiles' necks and ram metal rods down their spines as blood pours from the wounds.
Consumers who buy into the "prestige" of a particular cruelly produced handbag or pair of shoes are being duped by marketers. There's nothing luxurious about keeping alligators in putrid water-filled pits or in dark sheds without sunshine, fresh air, clean water, or room to move.
A moment of your time will make a huge difference for these forgotten animals.
When you buy an animal-derived product—no matter the brand—you're supporting an industry that subjects living, feeling beings to a miserable life and a violent death. Please join compassionate people around the globe in speaking out against this cruelty.