Update: Thanks to sustained activism—including Pamela Anderson's letter, which helped spotlight this issue—members of Bosnia and Herzegovina's House of Peoples have rejected a decision to postpone the country's fur farm ban. Although another vote may be held in the coming months, PETA and local groups are working together to ensure that the ban will be enforced by the end of next year.
Originally posted on May 26, 2017:
In 2009, Bosnia and Herzegovina passed an anti–fur farming law that would prohibit raising animals for their fur by the end of 2018, but the deadline for the ban is under threat and may be extended by another 10 years.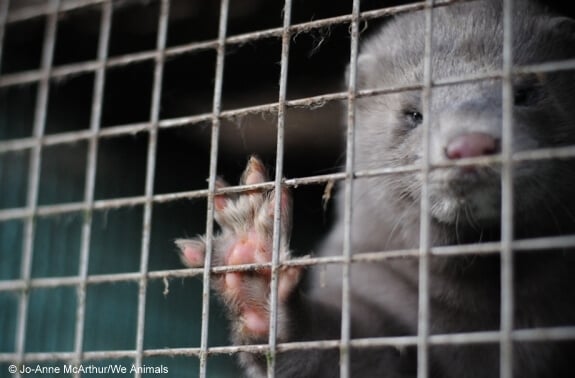 ©Jo-Anne McArthur/ We Animals
In response to this decision, Honorary Director of PETA Pamela Anderson has written a letter to Bariša Čolak—speaker of the House of Peoples—urging him and other legislators to remain committed to ending fur farming in Bosnia and Herzegovina by 2018.
In her letter, Anderson informs Čolak that PETA investigations have revealed that chinchillas and minks on fur farms—animals currently being raised and killed in Bosnia and Herzegovina—are often confined to filthy, cramped cages and may suffer from open, festering wounds before they're cruelly killed. Fur farmers have already had nine long years to make the transition out of this cruel trade.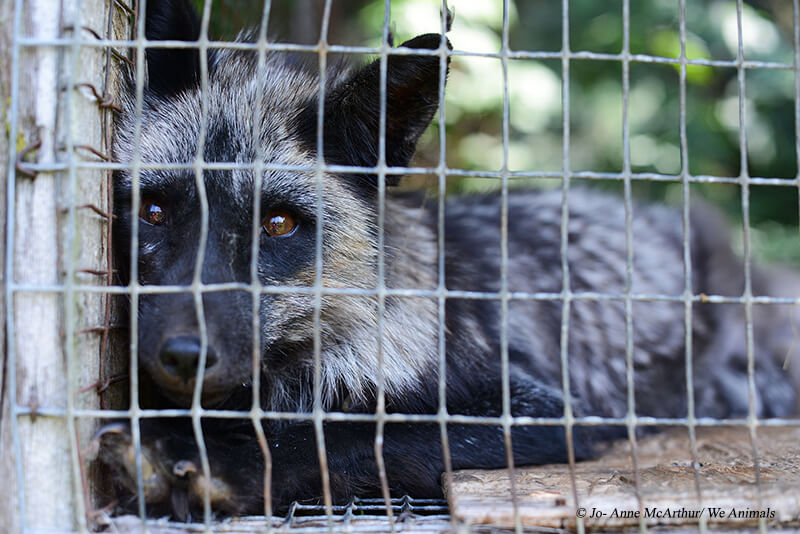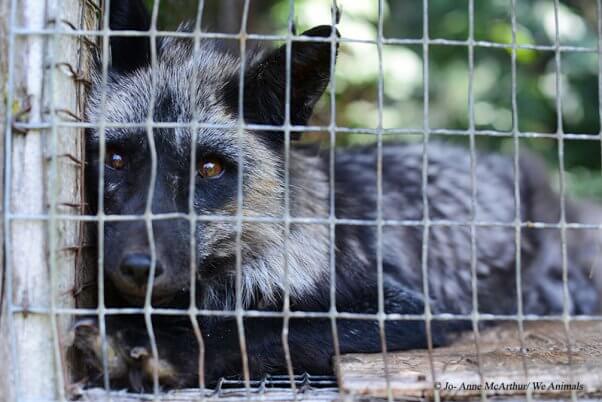 © Jo- Anne McArthur/ We Animals
Eighty-five percent of the fur industry's skins come from animals on fur factory farms. Because fur farmers care only about preserving the quality of the fur, they use slaughter methods that keep the pelts intact but that can result in extreme suffering for the animals. Some animals even wake up while they're being skinned. Methods include oral or genital electrocution, gassing, and neck breaking.
Austria, Croatia, the Netherlands, Slovenia, and the U.K. have already outlawed fur farms. If Bosnia and Herzegovina delays its fur-farming ban, it will be a giant step backwards, and we applaud Anderson for using her voice to speak up for the animals suffering in the fur industry.
What You Can Do
You, too, can fight cruelty to animals by pledging not to buy or wear fur or fur trim and telling others why they should do the same. Learn more about the cruel fur industry, and click the button below to pledge to make a conscious choice to practice compassion and spare animals' lives.