Pamela Anderson does her holiday shopping early. Less than a week after Thanksgiving, the honorary PETA director has sent Kim Kardashian a one-of-a-kind gift: a coral faux–"eco-fur" coat that she custom-designed for the reality star with Russian faux-fur manufacturer Only Me, as reported by Page Six today.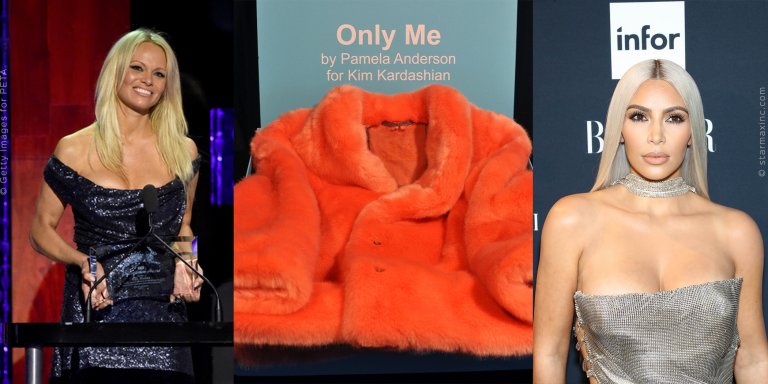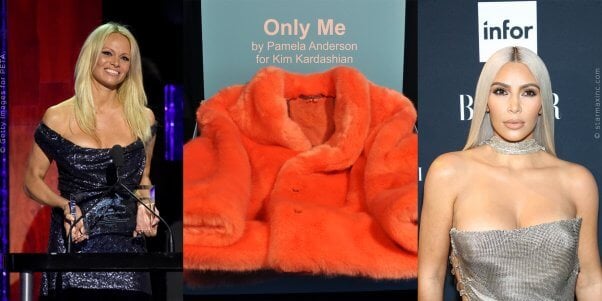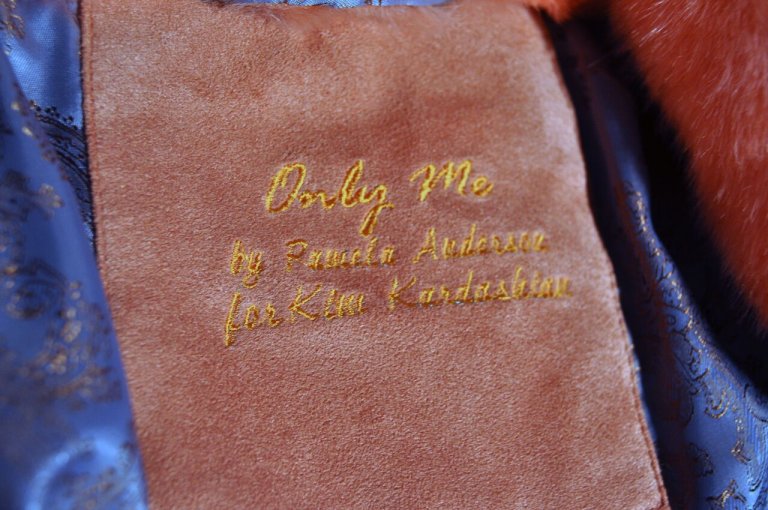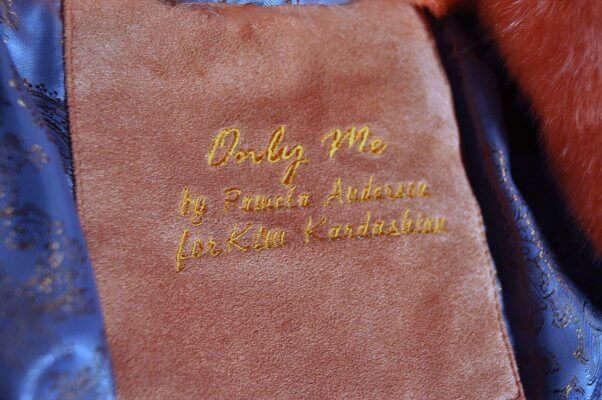 "I know your young fans would admire you and your brand even more if you dropped fur," writes Anderson in a sweet letter accompanying the gift. "As we all ponder New Year's resolutions, won't you consider making a meaningful one to stop wearing fur? You'd be setting a trendy, compassionate example."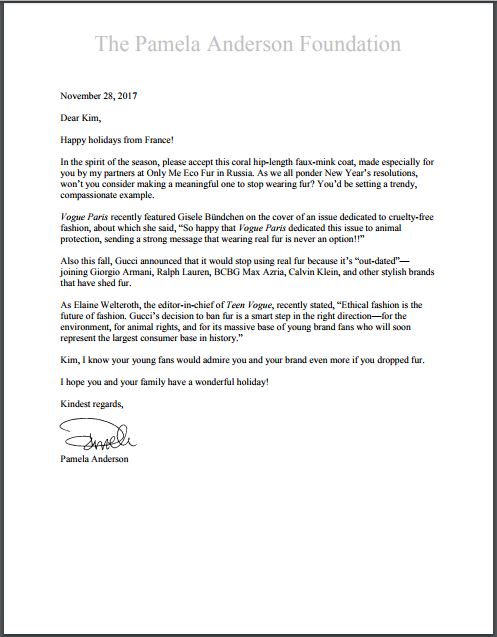 Anderson, PETA, and compassionate people everywhere are hopeful that this will be the Christmas that Kim's heart grows three sizes.