Here's one thing that dog and cat people can agree on: Jennifer Aniston and Jay Leno's conversation on The Tonight Show about their rescued animals and the importance of adoption was the bee's knees.
You can catch fellow adoption advocate Carrie Ann Inaba on both the tube and YouTube when she launches her Web show, Crib Cat, which will feature cats who are up for adoption. We're sure she'll play fair and not give special consideration to PETA pal Martina Navratilova on this season of Dancing With the Stars.
Carrie Ann is also using Twitter to encourage people to save animals' lives. Here's what she and other celebs are buzzing about: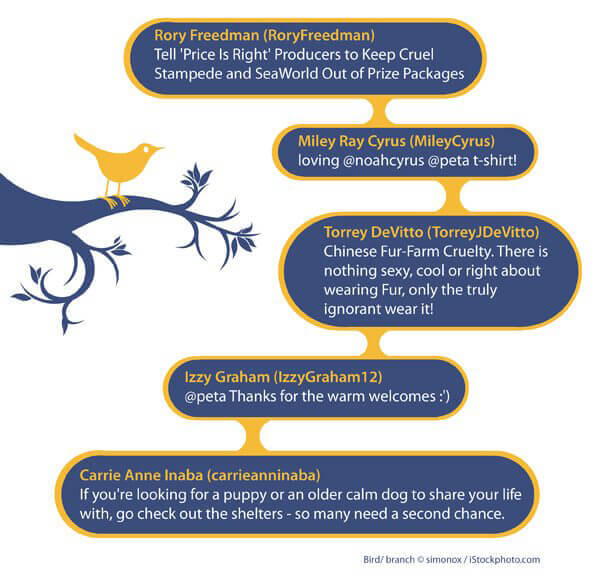 Dave Navarro recently asked his Twitter followers to make donations for a new mobile SNIP clinic for PETA. Watch for the inked, never minked, celebrity on Spike's new season of Ink Master.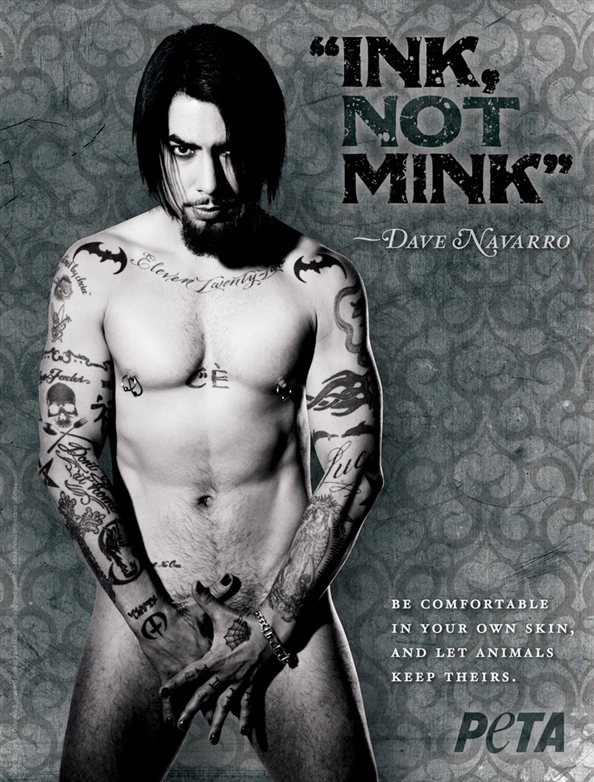 Photo: Frank W Ockenfels 3 | Hair and makeup: Sarah Maxwell | Background graphic: © iStockphoto.com/Alexandr Labetskiy
When Meredith Vieira stopped by Ellen, she said she was interested in going vegan—and scored herself a "Glass Walls" DVD, a cookbook, and some other animal-friendly loot from PETA.
PETA also sent vegetarian GZA of the Wu-Tang Clan an on-tour care package that included PETA's Vegan College Cookbook and a list of vegetarian restaurants in the cities that he and the band are hitting.
Brit band The Wanted has crept up to number two on the U.S. iTunes charts, and singer Jay McGuiness crept up to number one on PETA U.K.'s Sexiest Vegetarian poll last year.
The smart money is on Timothy Bradley Jr. to come out number one in his upcoming fight against Manny Pacquiao. The boxer is training vegan to get in prime sparring shape.
To keep up with celebrity animal news, follow @PETA on Twitter.