PETA made a giant splash outside Macy's flagship store in New York City with a tank filled with water and a thrashing "orca" to call attention to the company's decision to include SeaWorld's float of lies in the 2013 Macy's Thanksgiving Day Parade.Titled "A Sea of Surprises," SeaWorld's float depicts happy orcas and dolphins leaping from the ocean, mocking the deprivation that marine mammals face after they're torn from their families in the wild, imprisoned in concrete bathtubs, and forced to perform demeaning tricks for SeaWorld audiences.
Supporters flanked the riveting display, which featured a record-breaking swimmer and dedicated PETA member in an orca wetsuit, shoved into a tiny, cold tank. A mesmerized crowd quickly gathered and eagerly read our leaflets exposing SeaWorld's shameful history of abusing animals and refusing to protect its trainers properly.
Another "orca" led a PETA protest outside the coronation of the 96th Rose Queen in Pasadena, California. Desperate to hide the cracks in its image after the television premiere of the scathing documentary Blackfish, SeaWorld is sponsoring another "sea of lies" float in the 125th Tournament of Roses Parade.
PETA members held signs and handed out leaflets to let Rose Parade organizers know that there's no place for orca abuse in their time-honored New Year's Day tradition.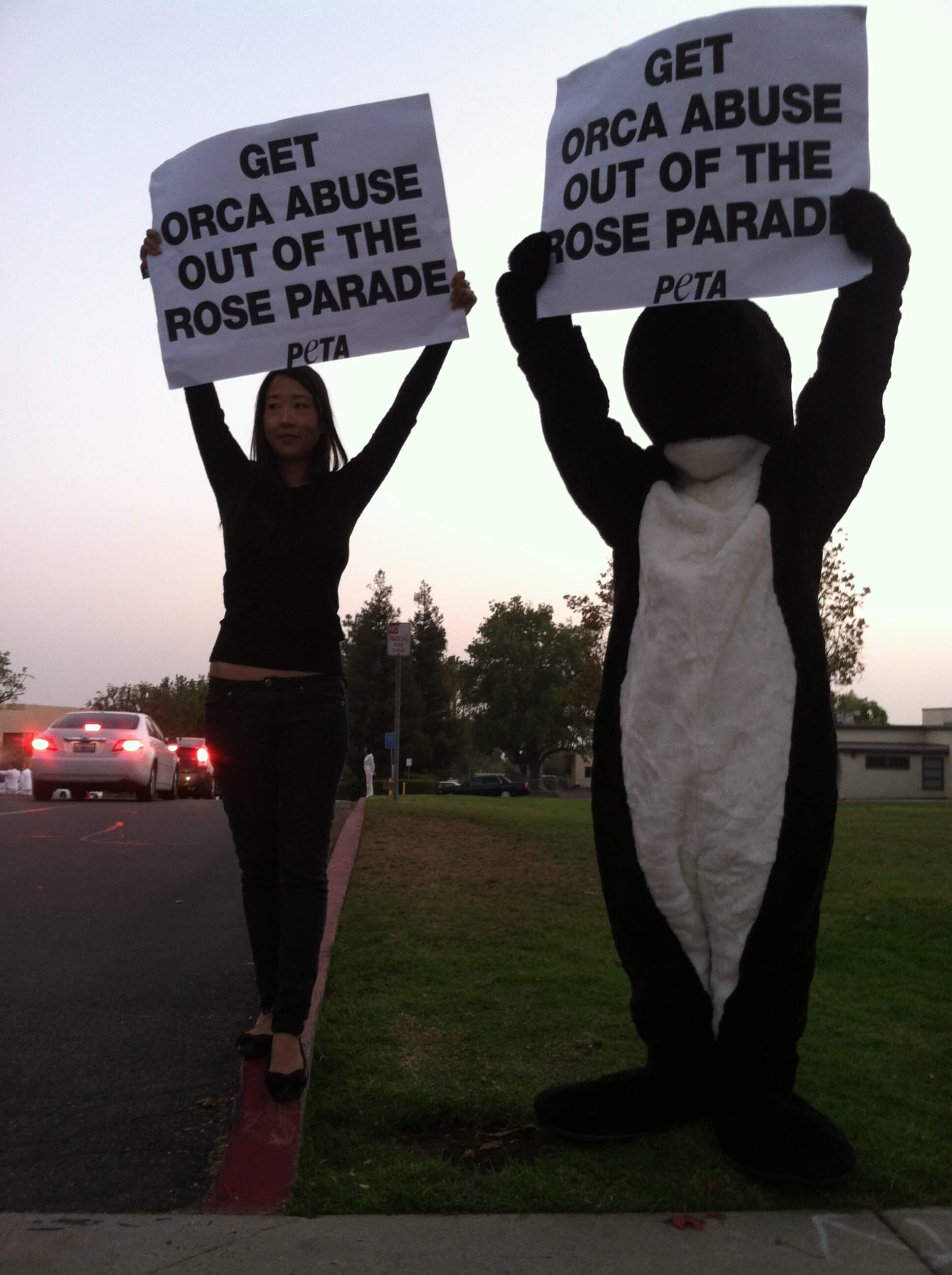 Orcas need your help!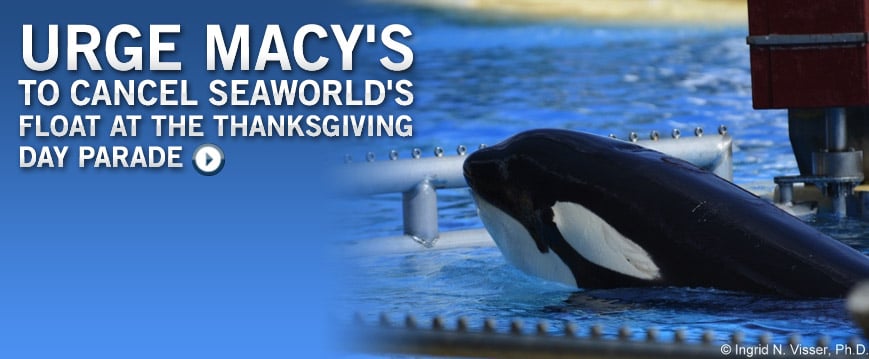 Urge the Rose Parade to Cancel SeaWorld's Float!