In a resounding victory for animals, orangutan Sandra has been deemed a "non-human person" deserving of rights by an Argentinian court and is leaving her lonely concrete enclosure for a lush sanctuary and the opportunity for companionship with members of her own species.
Sandra was born at a zoo in Germany and has spent the past 25 years in a cage at the former city zoo in Buenos Aires, Argentina. She went without interaction with other orangutans for many of those years.
But Sandra made international headlines in 2014 when, in response to a lawsuit filed on her behalf by animal advocates, a court of judges unanimously decided that she is a "non-human person [who] has some basic human rights" and ruled that she should be transferred to a reputable sanctuary that could better provide for her needs.
PETA's friends at the Center for Great Apes in Florida offered to give her a permanent home in its spacious green habitat. And the best part? This gentle, friendly person who'd been alone for so long would finally have the opportunity to have orangutan companions again.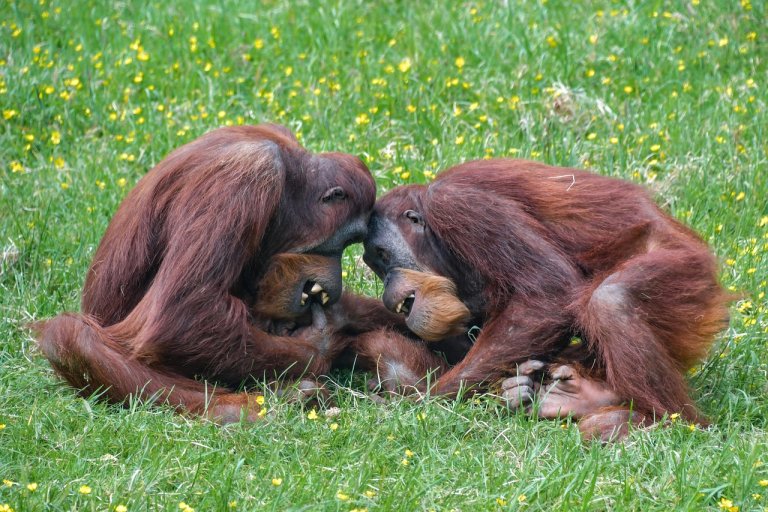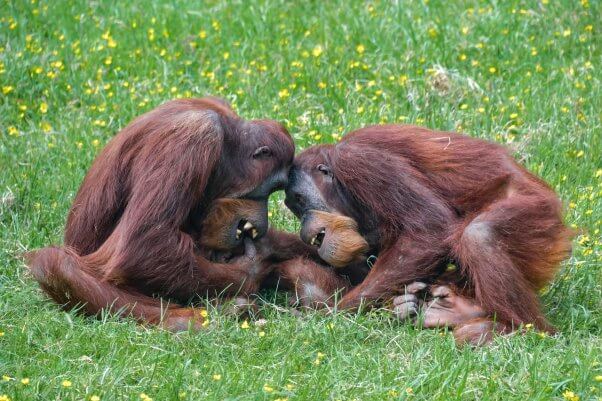 The perfect home! But there was a catch.
Because of quarantine regulations established by the U.S. Centers for Disease Control and Prevention (CDC), the Center for Great Apes couldn't bring her into the country.
Sandra's supporters were disheartened but not deterred. That's when the Sedgwick County Zoo in Kansas stepped in with a solution. This facility, which is accredited by the Association of Zoos & Aquariums, did have the quarantine approval from the CDC that Sandra needed. It would bring her into the country and let her spend her quarantine period there before she'd be off to her new home in Florida.
The plan worked. The CDC gave Sandra the green light, and last week, she left the concrete enclosure behind for good and settled into her temporary Kansas residence. In a few weeks, she'll be surrounded by lush green trees for the first time in her life.
Sandra will soon get her first taste of what every wild animal deserves: freedom.
Help PETA make freedom from cruelty a reality for another animal by urging the Union County Sportsmen's Club in Millmont, Pennsylvania, to let suffering Asiatic black bear Dillan retire to a reputable sanctuary home that he so desperately needs.