When it comes to helping animals, patience and persistence are often key, as was the case with these emaciated horses in Wisconsin. PETA learned about the animals' plight from a concerned person who had already convinced the sheriff's department to monitor their condition, even though the officers said that they could not seize the horses.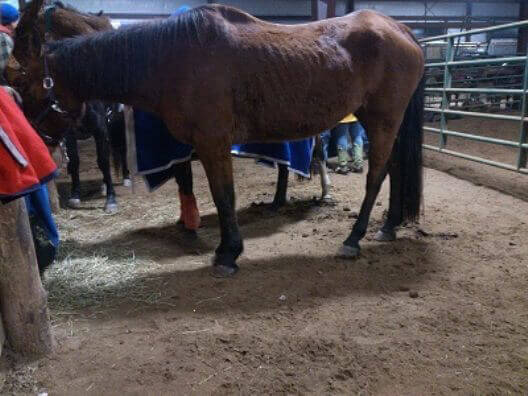 PETA's Cruelty Investigations Department exhorted law enforcement to try to reason with the owners—and it worked. The owners agreed to surrender custody of the horses, admitting that they didn't have enough money to care for them. The recovering equines now have plenty to eat and are safe on a wonderful farm.
So please never give up on assisting animals in jeopardy, even if you're told that no laws are being broken. Maybe you just have to connect with the one officer who is willing to go above and beyond the call of duty—but what matters is that help arrives in time.