If you're spending time across the pond for the holidays, stand by for a moving message board. PETA UK's latest holiday ad is on buses around London and asks, "If You Wouldn't Eat Your Dog, Why Eat a Turkey?" The ad—which shows a dog's collar resting on a gravy-slathered plate—reminds everyone that turkeys, just like the dogs and cats with whom we share our homes, have feelings, too, and don't want to end up as dinner.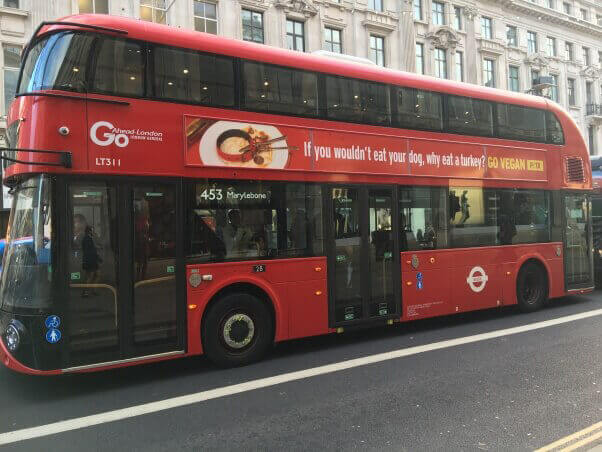 The ad has caused quite a stir, and many people have taken to social media to share their reactions:
Just saw my first #PETA bus spreading the #vegan message 🙂 @PETAUK @peta

— Leanne Coombes (@leannejenna89) December 2, 2015
Anyone seen @peta new pro-vegan Xmas #London bus ads? #vegan pic.twitter.com/kQ9WnFoZae

— Kelly (@CocosHKitchen) December 1, 2015
There's no need for turkeys to suffer for a meal when there are plenty of delicious vegan roasts on the market. By serving up a plant-based meal, people spare sensitive, smart animals a lifetime of misery and a nasty death.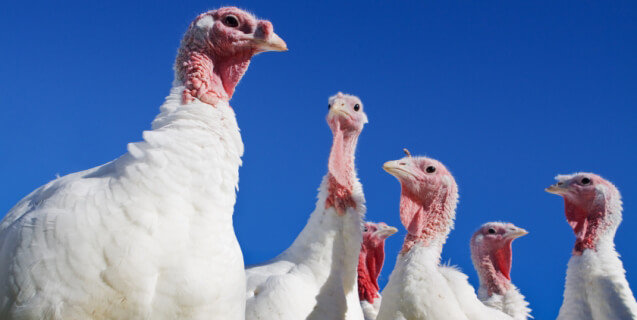 © iStock.com/luvhotpepper
Have you spotted the bus ad while on vacation in London? Let us know by sending us a tweet or sharing on Instagram with the hashtag #NoTurkeyForXmas.
If our bus ad has inspired you to leave turkeys off your plate this year, click below to request a free copy of PETA's colorful vegan starter kit, which is packed full of recipes, tips on making the switch, and much more!