Thanks to an alert police officer who noticed that a horse in Central Park was having trouble pulling a carriage, a New York City carriage driver has been charged with cruelty.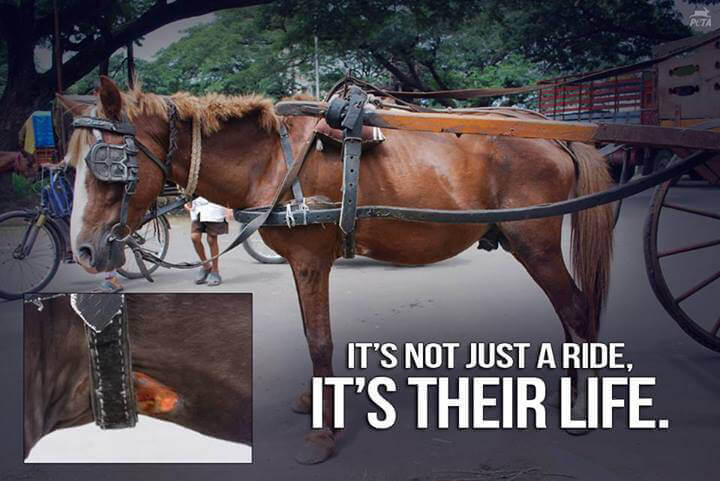 Horses all over, like the one featured here, are forced to pull carriages in noisy, traffic-filled streets.  
After questioning the driver, the officer learned that—despite the fact that the horse, Blondie, had been exhibiting lameness for several days—the driver, Saverio Colarusso, had forced her to work for five hours that day. The officer testified that Blondie's injured left hind leg caused her to "have difficulty walking and substantial pain." Colarusso was charged with cruelty to animals and faces a $1,000 fine and up to a year in jail. He was also ordered not to have any contact with Blondie, who, after being examined by a police veterinarian, was determined to have a potentially fatal hoof infection commonly caused by improper hoof care and unclean conditions. This isn't the first time that Colarusso has run into trouble with the law. He was previously charged with drinking on the job, operating a carriage during unauthorized times, and failing to keep the carriage lit after dark.
This latest incident adds fuel to PETA's campaign to get horse-drawn carriages off New York City streets. Mayor-elect Bill de Blasio has promised to ban them, and former City Council Speaker Christine Quinn, who had repeatedly blocked a bipartisan proposal to replace the carriages, will herself be replaced in early January. Hopefully, this means that the abuse of horses forced to pull carriages for long grueling hours in all weather extremes in New York may soon be a thing of the past.