More than 150 academics, intellectuals, and writers, including Nobel Laureate J.M. Coetzee, have backed a new report by the Oxford Centre for Animal Ethics that condemns experiments on animals as both morally and scientifically indefensible.
"The deliberate and routine abuse of innocent, sentient animals involving harm, pain, suffering, stressful confinement, manipulation, trade, and death should be unthinkable. Yet animal experimentation is just that: the 'normalisation of the unthinkable,'" write the report's authors, which include 20 leading ethicists and scientists, including PETA supporters Dr. Aysha Akhtar and Dr. Lawrence A. Hansen. "It is estimated that 115.3 million animals are used in experiments worldwide per annum. In terms of harm, pain, suffering, and death, this constitutes one of the major moral issues of our time."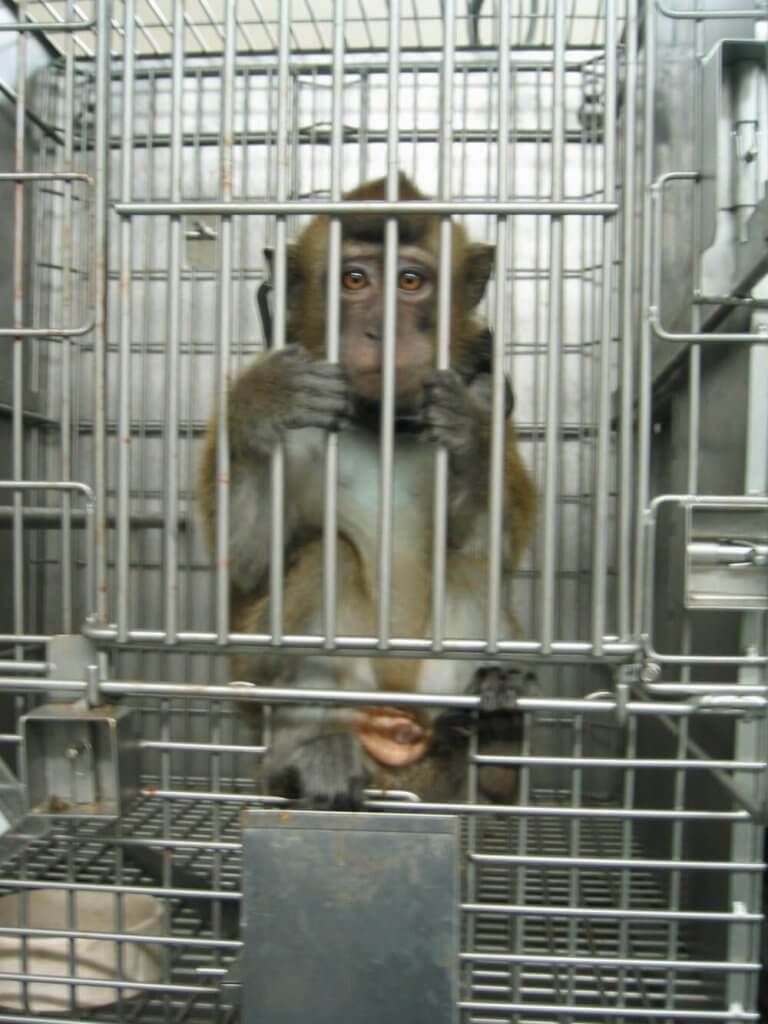 The report concludes that experimenting on animals flies in the face of what we now know about animals' ability to experience not only pain but also shock, fear, foreboding, trauma, anxiety, stress, distress, anticipation, and terror. The report was commissioned by the BUAV and Cruelty Free International as an independent ethical review, and members of the working party are keen to point out that the BUAV in no way influenced its conclusions.
"The moral arguments in favour of animal testing really don't hold water," says University of Oxford theology professor Andrew Linzey, co-editor of the report, which, at 50,000 words, is one of the most comprehensive critiques of animal experiments ever published. "We have looked at the central arguments in official reports and found them wanting. If any of them were morally valid, they would also justify experiments on human beings."
Other signatories to the report include Dr. Jonathan Balcombe, Dr. Marc Bekoff, Dr. John P. Gluck, Dr. Lori Marino, and Dr. Jeffrey Moussaieff Masson.
What You Can Do
The report's release comes as PETA has documented an alarming rise in the use of mice in experiments—animals who are still denied even the minimal protection of the Animal Welfare Act. In addition, the National Institutes of Health continues to tear baby monkeys away from their mothers and intentionally traumatize them; the Department of Defense continues to stab, shoot, and blow up pigs in military trauma training exercises; chimpanzees, our closest relatives, are still being imprisoned in laboratories and infected with deadly diseases; and countless animals are being killed in pointless and unnecessary product tests. Please urge the government to heed the conclusions of this report and stop torturing animals in laboratories and redirect public funds to modern, humane, and effective non-animal research tools.