Kids aren't the only ones who like goodies on Halloween. PETA volunteers delivered dog treats and straw bedding to dogs in need in Portsmouth and Suffolk, Virginia, and their wagging tails spoke volumes.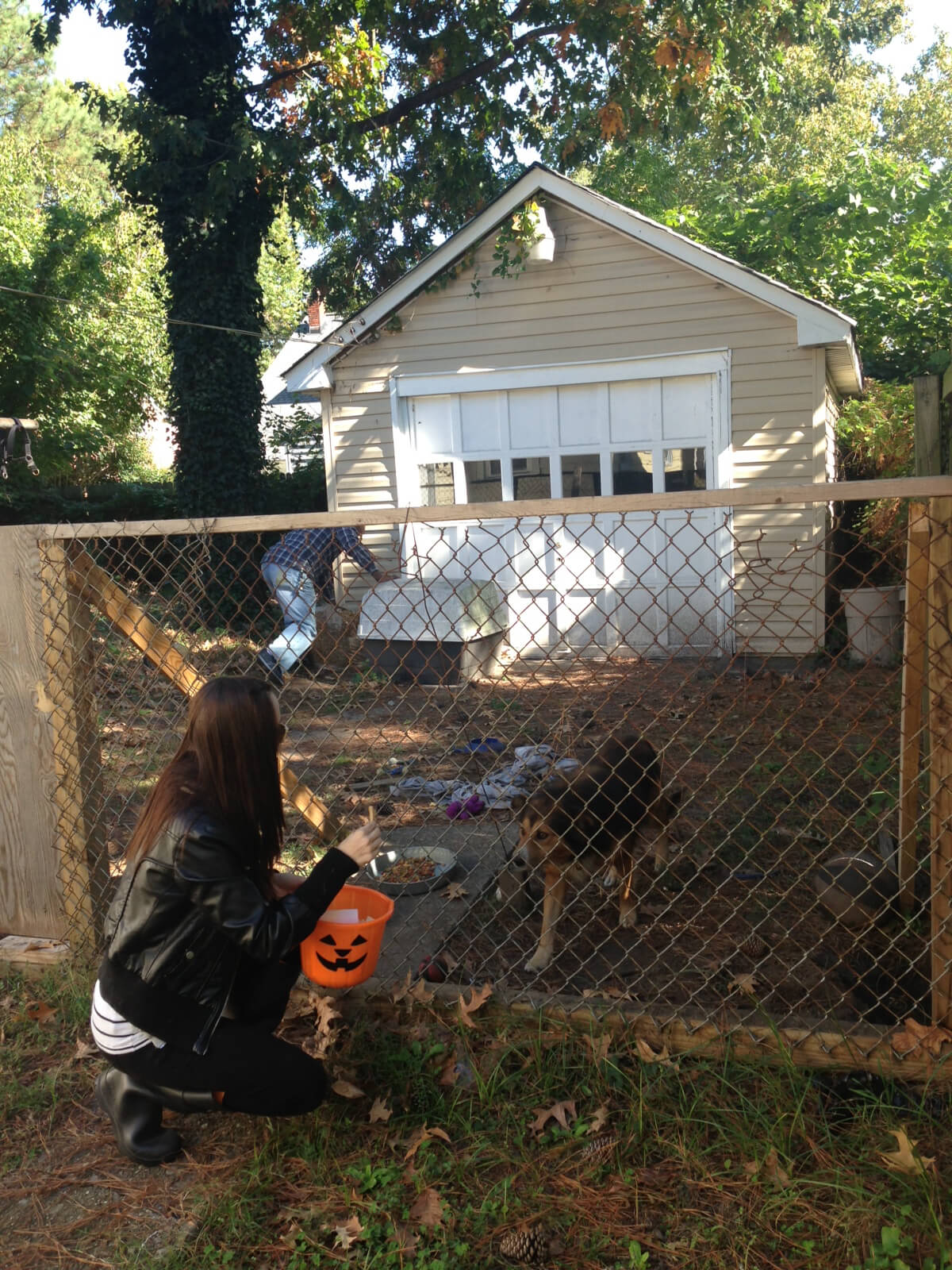 Because the Farmer's Almanac has predicted a cold winter ahead, we got an early start on bagging the straw bedding that we offer for free to guardians of backyard dogs all season long in the parking lot of the Sam Simon Center, our Norfolk, Virginia, headquarters.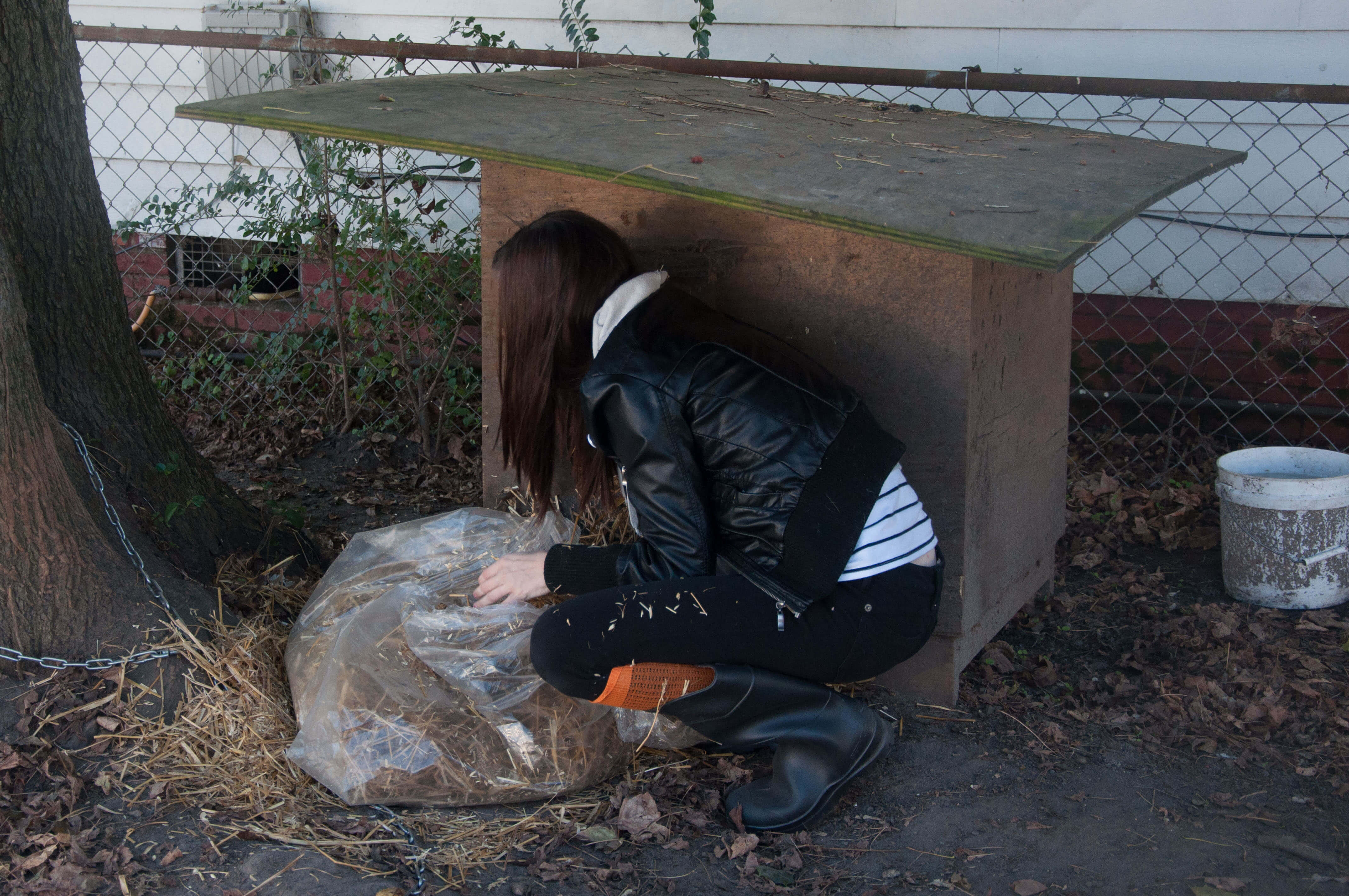 And in what has become an annual Halloween tradition, dozens of lucky black cats got "snipped" for free at PETA's mobile spay-and-neuter clinic!
Does all this festive cruelty-fighting fun look like something that you'd like to be a part of? PETA currently has job openings in our Cruelty Investigations Department. Find out more here.