PETA's fieldworkers try not to play favorites. When they hit the road in rural, poverty-stricken areas of Virginia and North Carolina, they know that there are endless dogs, cats, and other animals desperately waiting for their help—all of them unique individuals equally deserving of respect and relief. But certain dogs always leave a special impression—and every fieldworker would jump at the chance to stop by and give a particularly sweet Labrador mix named Midnight some much-needed affection.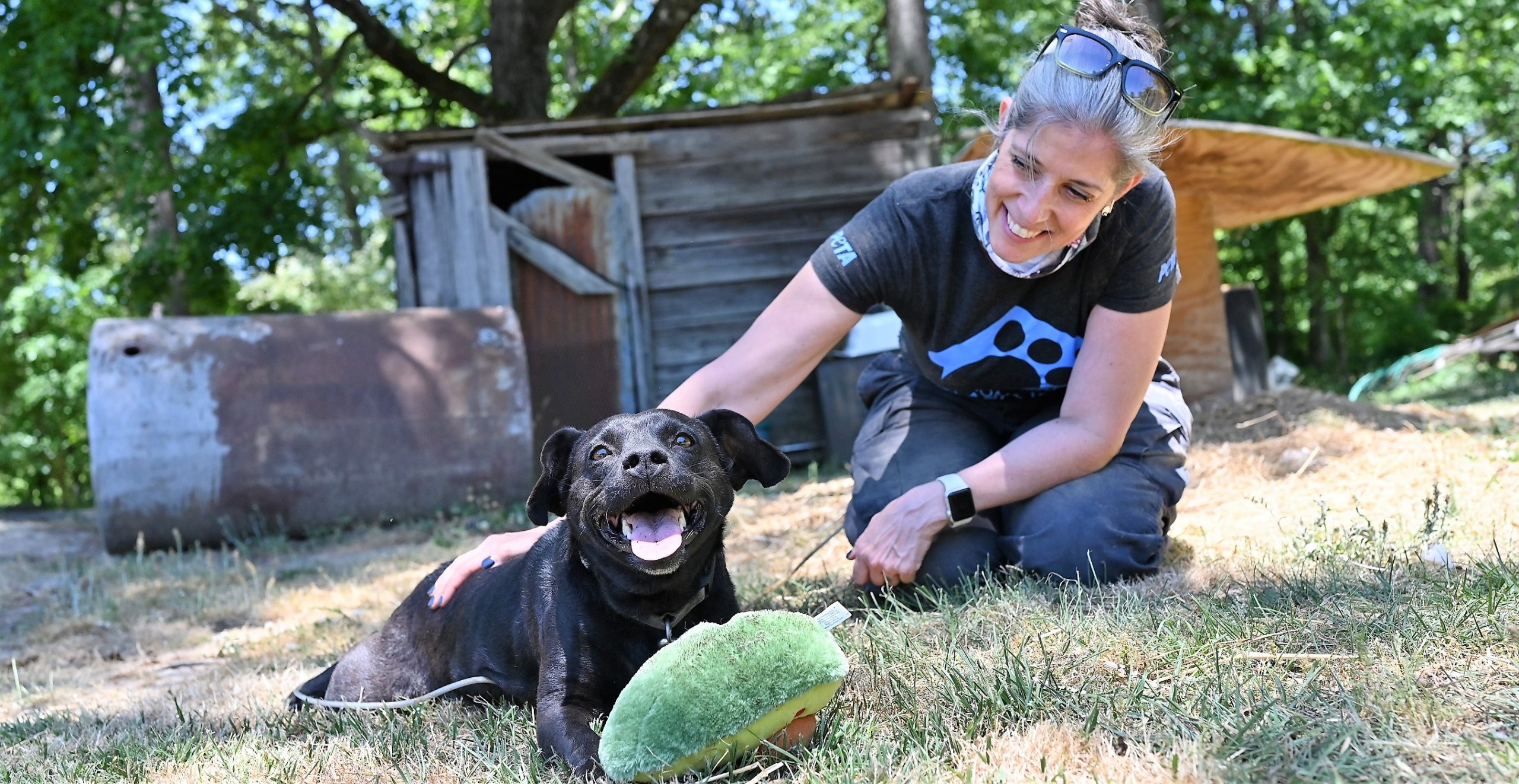 Her former owner was a long-distance truck driver who wasn't home often and didn't have the time to give her the care she needed. So for years, Midnight spent every night—and day—chained on a small patch of dirt amid piles of junk in a backyard. Her bleak existence was punctuated only by visits from her beloved PETA fieldworkers—like small stars in what was otherwise an unrelenting darkness.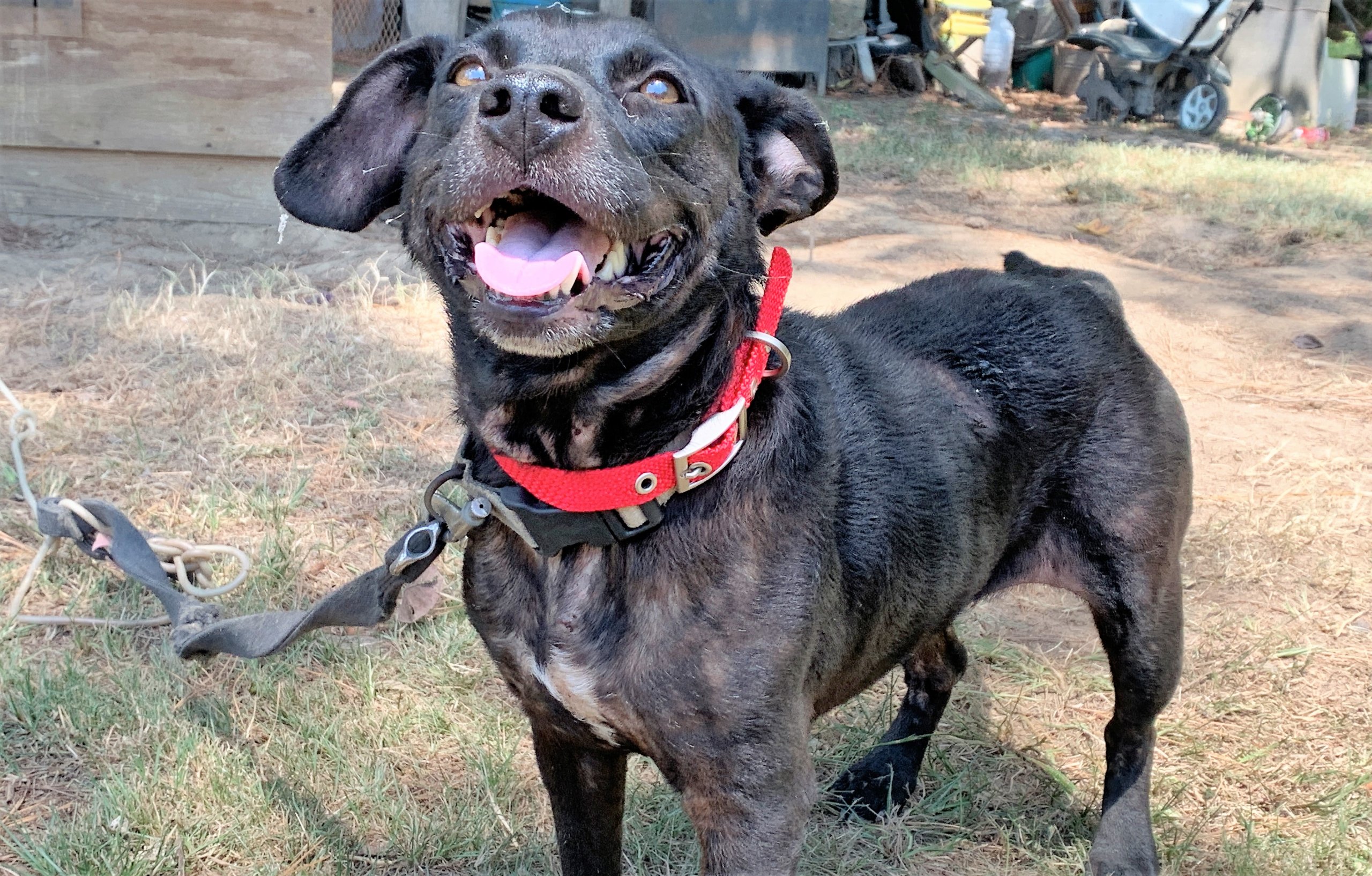 Recently, the fieldworkers found Midnight suffering from a terrible case of flea allergy dermatitis, an agonizing skin condition she battled every summer without fail. Much of her hair was missing, and the extreme itchiness meant her skin was scratched raw. The fieldworkers talked to Midnight's guardian about her quality of life, as they had many times over the years, but this time he finally agreed to give her up so she could get the veterinary care she needed and a shot at the loving indoor home she deserved.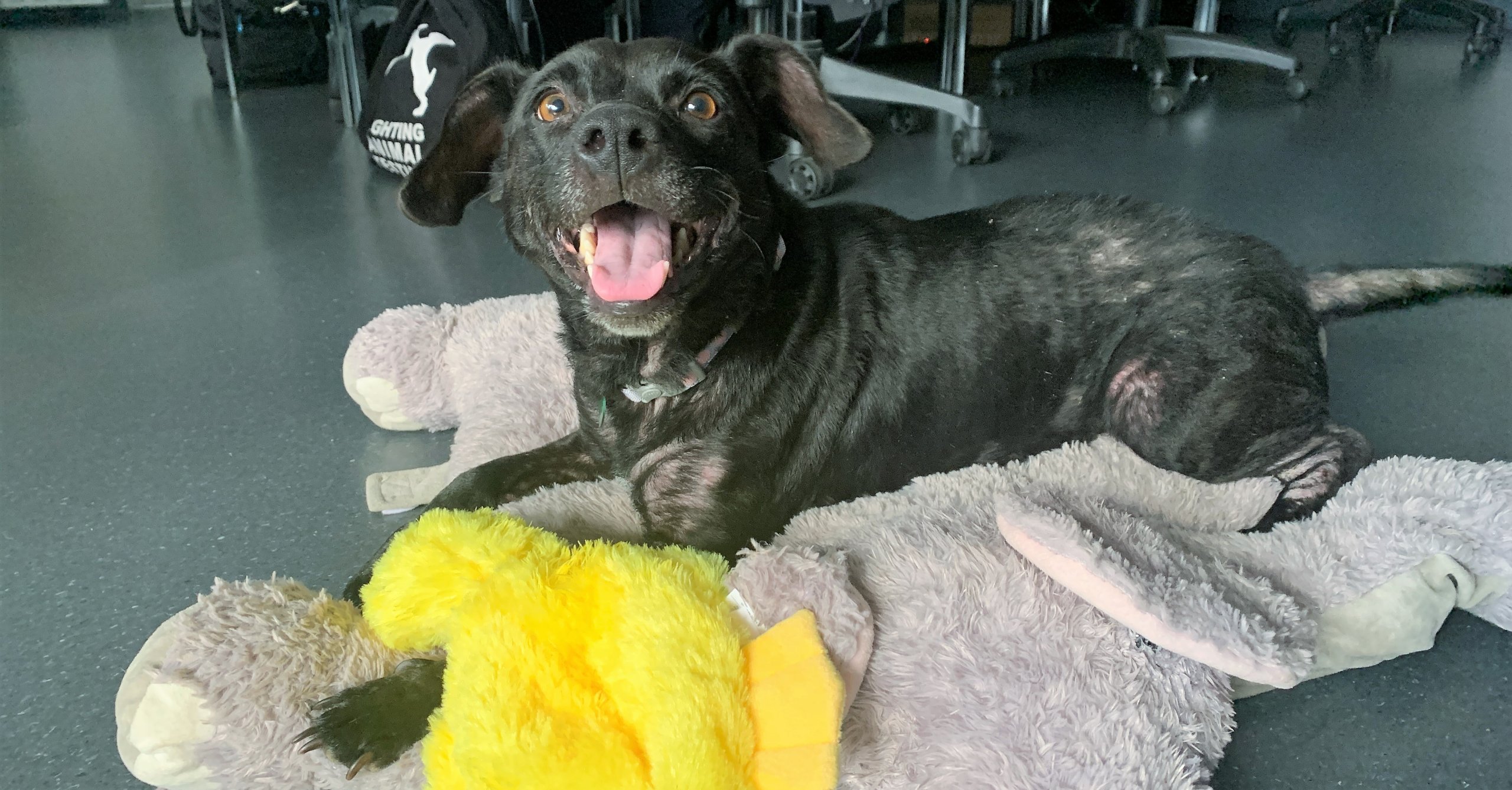 At PETA's headquarters, Midnight was delighted to see all her favorite humans in one place—and enjoy the sparkling Norfolk, Virginia, skyline from her comfortable guest room. After some basic veterinary treatment, her itching subsided, and her hair is already growing back nicely. Now she needs a new guardian to give her the life she deserves—and to shower her with as much affection as she previously lavished on her fieldworker friends.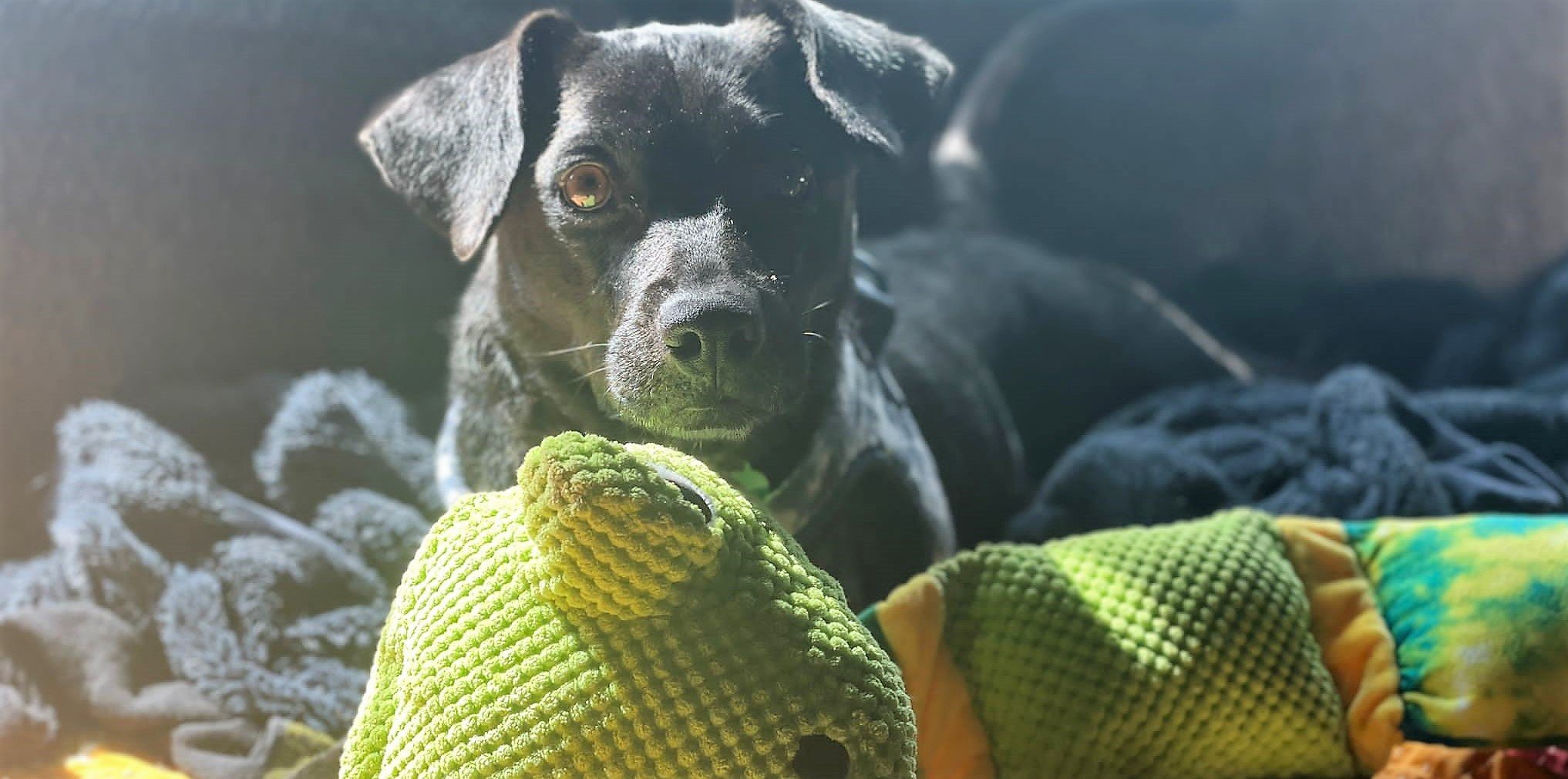 Midnight is about 4 to 5 years old and as smart as they come—despite being new to indoor life, she's already totally housetrained! At about 25 to 30 pounds, she's a petite, "low-rider" lady. Midnight loves playing with toys, going for walks (moonlight optional), and snuggling with her foster guardians. She has done well with other dogs and cats but would also be perfectly happy to be an only dog, as she seems to prefer the company of humans to that of other animals.
Hoping to spend your days—and nights—with a wonderful companion like Midnight? E-mail [email protected] to learn more.