Update: Great news! New York Gov. Kathy Hochul has signed into law the bill prohibiting the slaughter of racehorses or those bred for racing "stock." The bill also makes it illegal to sell, barter, purchase, possess, transport, or receive a horse for the "intent of slaughtering."
Originally posted June 11, 2021:
Relief for horses used for racing! The New York senate has just passed a bill prohibiting the slaughter of horses who have been forced to race or bred for racing "stock." It will also require that those used for racing be microchipped and will allocate funding through tax returns for the care of retired Thoroughbreds. The bill is awaiting the governor's signature.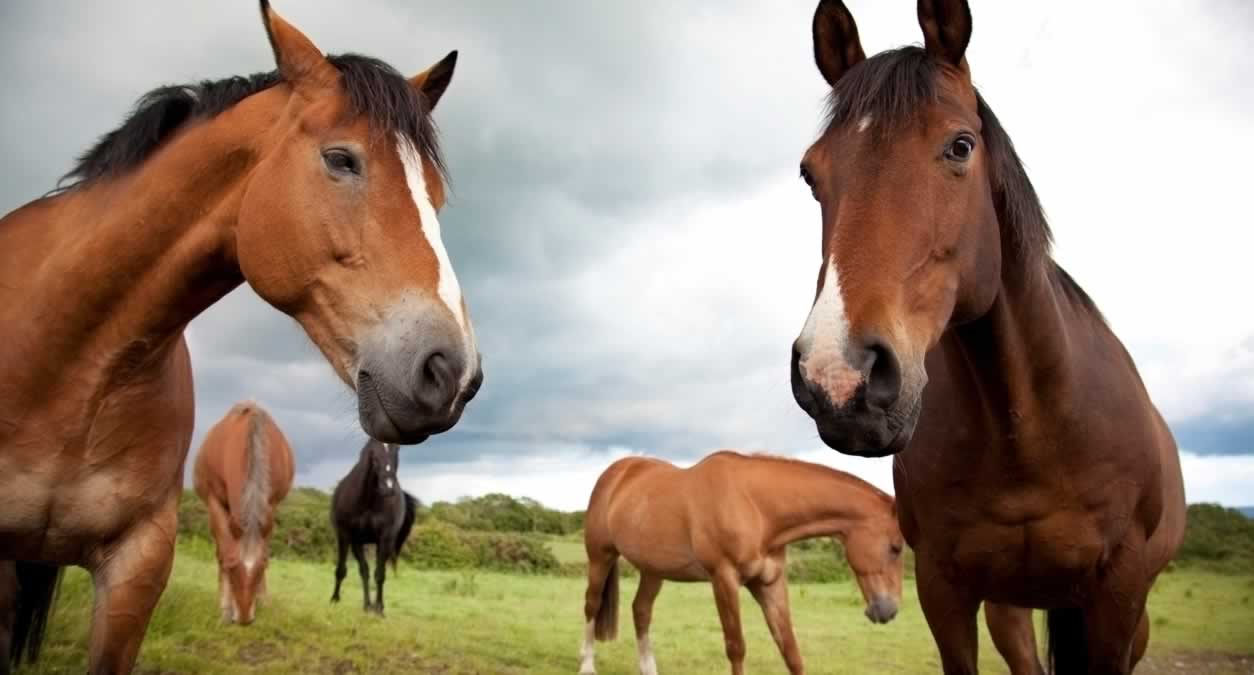 © iStock.com/SashaFoxWalters
Any individual who violates the law, once signed into law by the governor, will be fined up to $1,000 for each horse sold, while any company or corporation in violation faces a fine of up to $2,500 per horse. Violators could also face license revocation by the New York State Gaming Commission.
Did you know that the Thoroughbred racing industry sends an estimated 10,000 horses to slaughter annually?
This means that half of the nearly 20,000 new foals born each year are eventually killed for their flesh.
And unlike animals specifically used for food, the vast majority of horses destined for slaughter have been treated with a multitude of anti-inflammatory drugs, antibiotics, hormones, and even illegal performance-enhancing drugs that are known to be dangerous to humans. There is no reliable system in place to ensure that horses killed for human consumption have not been treated with highly toxic or prohibited substances.
What You Can Do to Help Protect Horses Used for Racing
Urge your members of Congress to pass the bipartisan "Save America's Forgotten Equines" (SAFE) Act of 2021, which was introduced by U.S. Reps. Jan Schakowsky (D.-Ill.) and Vern Buchanan (R-Fla.). This federal legislation would ban horse slaughter in the U.S. for human consumption and end the exportation of live horses to Mexican and Canadian slaughterhouses.