As an increasing number of facilities say goodbye to using live animals in medical training procedures, one biotech company is making sure that veterinary programs aren't left behind. Florida-based SynDaver recently unveiled its new Synthetic Canine, a skinless dog model—complete with a heartbeat, a working circulatory system, and the ability to bleed—that will provide veterinary students with an anatomically accurate and realistic model on which to practice surgical procedures. The canine models feature SynDaver's patented SynTissue, which mimics living tissue, and include a full list of functioning bodily systems. They can be customized to simulate specific diseases or illnesses and can even replicate medical conditions such as a sock lodged in the stomach.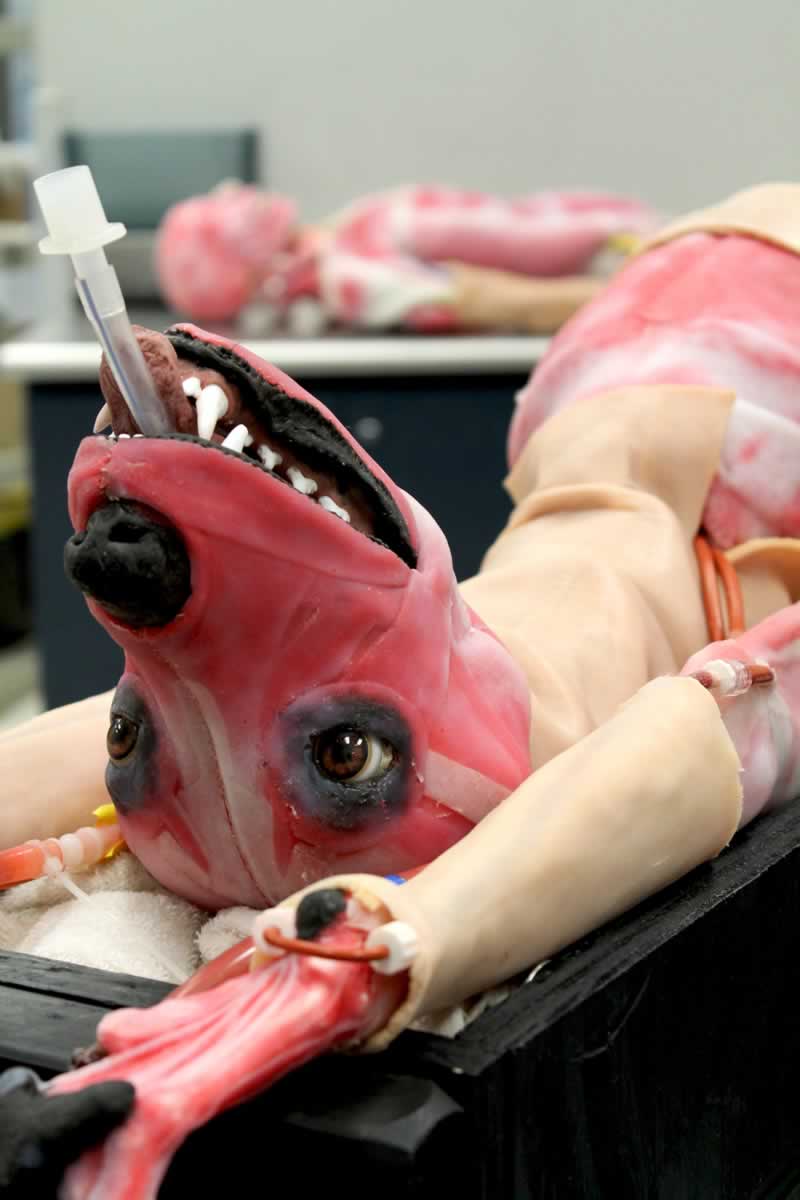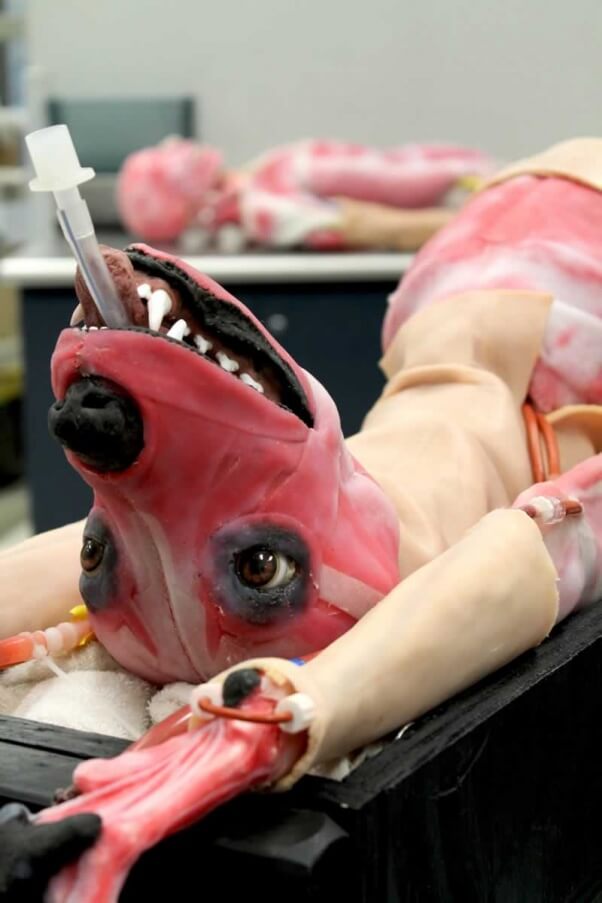 Some veterinary schools and veterinary-technology programs expect their students to perform painful and medically unnecessary procedures on live animals as a requirement for graduation. This can mean performing surgeries on—and then killing—healthy animals, dissecting cadavers of animals killed specifically for this purpose, and performing countless other invasive procedures.
PETA helped end the use of dogs and other animals in such "terminal" surgeries at Ross University School of Veterinary Medicine in the West Indies and has encouraged all schools to switch to modern technology, such as highly sophisticated virtual reality simulators, to train students. SynDaver's Synthetic Canine—and its prospective synthetic cats, horses, and cows—will prevent even more animals from undergoing such cruel and deadly surgeries.
What You Can Do
Despite the availability of effective, economical, and ethical human simulators—dozens of which PETA has donated to training programs around the world—the U.S. military continues to shoot and dismember thousands of animals each year for training purposes. Tell Congress to stop the military's use of animal-based trauma training in favor of superior human simulators.